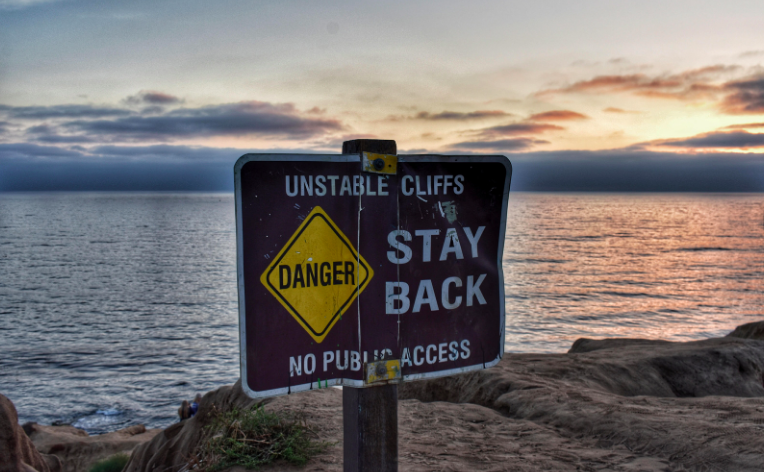 The Coronavirus Pandemic has dramatically reshaped the college admissions landscape in just a matter of weeks. While many colleges are attempting to present a united front of care and concern for future applicants by going SAT- and ACT-optional for the high school Class of 2021, what's really happening is this: colleges' survival instincts are pushing them to do what they feel they must in order to make it through in one piece what is likely to be a 2020-2021 college admissions cycle unlike any other before it.
The pandemic has killed thousands, but the decision by political leaders to shut down economies has led to the loss of nearly twenty-five million U.S. jobs as of this article's publication, and with them, many a nest egg to pay for college. Whole industries are in ruins, and job cuts and business failures are likely to continue through at least fall.
Colleges are businesses. Most colleges depend on tuition dollars paid by families and subsidized by the federal government to survive. If too few applicants apply and ultimately matriculate, colleges crumble. That's why many American colleges are so rapidly going test-optional. They fear for their very survival if they don't. And we're not just talking about the obscure colleges in rural locales that were late to go-test optional out of habit. We are talking about the biggest names in American liberal arts education. Amherst, Williams, Pomona, Scripps. All are in grave danger in an economy unable to produce jobs or produce the income necessary to support the luxury of liberal arts degrees. The powers that be at Case Western and the UCs wanted to go test-optional before the pandemic and used it as an excuse to do so. Tufts must fear that being so many students' second choice will not suffice in the choppy waters that will define the dog-eat-dog 2020-2021 admission cycle.
With the situation is so critical you can bet that talk of a bailout for colleges is drawing near. If a bailout is good enough for Boeing and Delta, college presidents will argue it's an absolute must for them too. Even Harvard – with an endowment larger than the wealth that exists in many countries – is cost cutting savagely. Many colleges will likely shut down in the months ahead if the likes of TUFTS are suddenly test optional and MIT refuses to look at Subject Test Scores even as ACT, Inc. and College Board hurriedly try to produce at-home tests. Buckle up, you've never seen what's coming.
Here is a list of colleges, as of this article's publication, that have gone ACT- and SAT-Optional within just the last month:
Amherst College
Anderson University
Babson University
Barry University
Boston University
Butler University
California Lutheran University
Centre College
Chestnut Hill College
Clarkson University
Coastal Carolina University
Colgate University
College of Wooster
Concordia University Texas
Davidson College
Drury University
Gonzaga University
Hamilton College
Haverford College
Loyola Marymount University
Middlebury College
Montana State University
Murray State University (for high school applicants with 3.0 GPAs)
Neumann University (as long as applicants have a 2.5 GPA)
Northeastern University
Pomona College
Portland State University
Purdue University Northwest
Rhodes College
St. Edwards University (TX)
St. Olaf College
Santa Clara University
Scripps College
Seattle University
Shenandoah University
Swarthmore College
Texas Christian University
Trinity University (TX)
Tufts University
Tulane University
University of California Berkeley
University of California Davis
University of California Irvine
University of California Los Angeles
University of California Merced
University of California Riverside
University of California San Diego
University of California Santa Barbara
University of California Santa Cruz
University of Maine System
University of the Cumberlands
University of Montana (for high school students meeting GPA requirements)
University of Oregon
University of Washington
Vassar College
Virginia Tech
Western Michigan University
William Woods University
Williams College
With admissions standards being lowered by the day, remember to keep checking ConvertYourScore.org for the latest information about which colleges require or recommend which tests.
ConvertYourScore.org is the Internet's most valuable ACT-SAT score conversion and information supersite. The regular updates to ConvertYourScore.org allow students and parents to plan better than ever before when or if to take the ACT, SAT, and SAT Subject Tests.
ConvertYourScore.org not only gives students the opportunity to compare their SAT and ACT scores just like college admissions officers do when evaluating applications; it also gives students the knowledge they need in order to determine which remaining test(s) may be worth taking in order to meet their college admissions potential.
ConvertYourScore.org has always helped:
students who have only received SAT scores to convert their SAT scores into comparable ACT scores.
students who have only received ACT scores to convert their ACT scores into comparable SAT scores.
students who have received scores for both the SAT and ACT to definitively determine which test they did best on – ensuring that students only send to colleges the scores that put them in the best light the eyes of admissions officers.
In addition, ConvertYourScore.org has always provided valuable background information about both the SAT and ACT and discusses the key ways in which the SAT and ACT differ.
Best of all, ConvertYourScore.org has always been completely FREE and requires no sign in process. The one-page site is the Internet's best one-stop destination for ACT and SAT information and advice.
Yet, the site's latest updates also allow students and parents to:
determine which colleges and universities require or recommend their applicants take the optional SAT Essay section and/or the optional ACT Writing section (only a handful of colleges still do).
determine which colleges and universities recommend or favorably consider submission of strong SAT Subject Test scores as a part of their college applications.
determine which four-year colleges and universities in the United States are test optional in the admissions process, test flexible in the admissions process, or test optional for those students who rank in the top ten or top eight percent of their high school classes
ConvertYourScore.org is better than ever! No student or parent should start down the path of ACT or SAT planning or testing without first visiting and digesting all the information on ConvertYourScore.org.