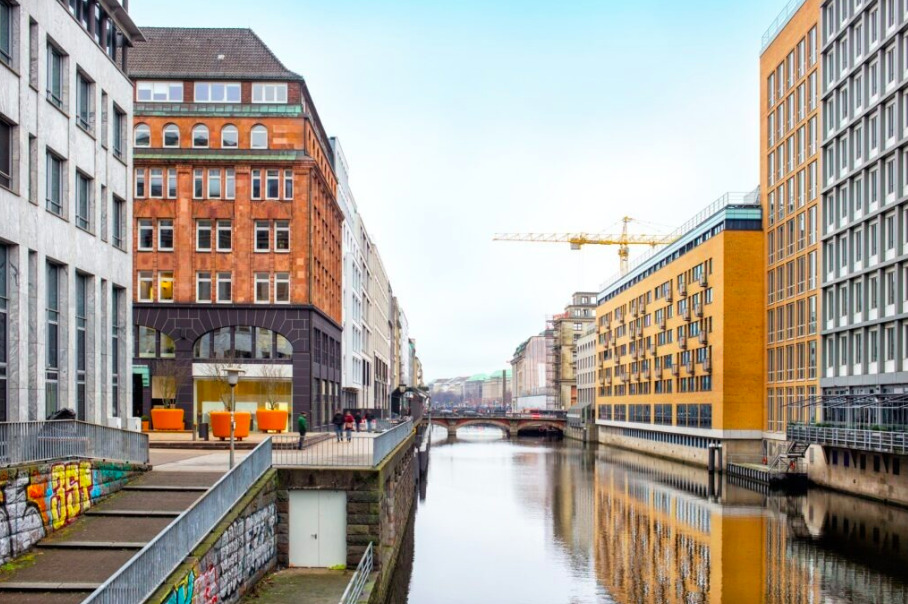 Germany is one of the most attractive countries in Europe from both educational and professional perspectives. Germany is known for innovative employment opportunities in automation and engineering fields. In addition to this, Germany has one of the lowest unemployment rates across Europe. Often, students desire to work part-time jobs for generating secondary income while they study in Germany; however, they need to realize that there are different conditions for different students who desire to work in Germany while completing their studies.
If you are a student from the European Union, European Economic Area, Iceland, Lichtenstein, Switzerland, or Norway,  you are treated as a German student; thus, you will have free access to Germany's job market. Students from these areas can work up to twenty hours a week while studying. Yet, if students exceeds said hours, they would need to pay into the German social security system and encounter a negative impact on their studies.
If you are not from any of the areas mentioned above, then also you can work in Germany alongside studying. You can either work for 120 full days or 240 half days per year. However, if you work as a student assistant or research assistant in your own university, this limit is not applicable to you. You need to notify the Alien Registration Office if you take any sort of job along with study.
It is to be noted that non-students can not work in self-employed or freelancing jobs.
Students have the opportunity to earn up to €450 per month tax-free while studying in Germany. However, if you make more than the stated amount, you will be subjected to income tax practices and automatic tax deductions. Employers can withhold income tax despite paying a lower salary; yet, they can reclaim the deducted amount after submitting the income tax statement.
To find work in Germany, it is recommended that you have proficiency in the German language or have completed an internship during your studies. Additionally, if you study any other language or opt for other preparatory courses, the eligibility criteria for getting jobs may be stricter. International students studying in Germany can work in their lecture-free periods only by getting document consent from the Federal Employment Agency and concerned foreign authority.
Compliance with the Federal Law is essential for international students while working and studying simultaneously in Germany. The core reason for the same is that non-compliance can lead to being expelled from the country. Thus, it is highly recommended that international students explore the regulations applied to their part-time working, conform to the rules, and acquire the permit to work from concerning bodies. It is also to be noted that working within the university has different working hours and wages, as individuals work for longer hours with higher pay. However, getting a part-time job in German universities is not very easy as the quality standards in universities are very high. Outside universities, students can work as support staff and waiters at cafes, English tutors, and production assistants for the number of hours stated above.  
There are ample provisions of free education in Germany as Germans, Europeans, and citizens of any other country can study in Germany without paying the tuition fees. These provisions apply to almost all the study programs functioning in public universities. There is only one condition for international students: they need to get a residential permit before arriving in Germany and finish their course in Germany itself. The core reason for which students from any country can get free education in Germany is that German culture works on the belief that education should not be treated as a commercial product, rather it should be delivered as a noble service; which is only possible by providing free access to higher education to the students. In addition to this, free education in Germany also supports its economic growth and welfare. International students desiring to opt for free education in Germany can contact KCR Consultants to learn more.
In recent years, dedicated legislation was passed that allowed public universities to charge a nominal tuition fee of 1,000 euros annually. However, only a few exceptional public universities can charge this tuition fee. Additionally, Germany's governmental bodies have also understood the social and economic benefits pertaining to immigration and international students. Concerning this context, Germany has developed an ideal environment for studying, working and staying in the country for international students. Due to this reason, no general tuition fee is charged to foreigners.
You might think that as universities do not charge tuition fees, they might not be very good or lack resources to deliver qualitative education. However, it is far from the truth, as German universities are considered to be among the world's best educational institutions. Thus, as an international student, you can expect to gain world-class educational facilities and high-quality teaching. Additionally, Germany has strict standards for educational providers, due to which teachers are highly accredited and knowledgeable. A degree from a renowned German university is respected around the world; thus, it attracts varied career choices and professional opportunities for all sort of students.
Additionally, charges that international students might need to bear while studying in Germany are also comparatively very low. The general overview of the cost of living that international students need to bear in Germany is presented in the following table:
| | |
| --- | --- |
| Particulars | Average Cost per Month |
| Rent and Utilities | 300 to 500 euros |
| Food and Drink | 200 to 250 euros |
| Health Insurance | 100 euros |
| Phone and Internet | 30 euros |
| Leisure and Hobbies | 50 to 100 euros |
International students can also opt for scholarships in Germany with the German Academic Exchange Services (DAAD). The German Academic Exchange Services serves as an official scholarship database that allows international students to search for suitable scholarships options that they can opt for concerning their desired services and personal traits.