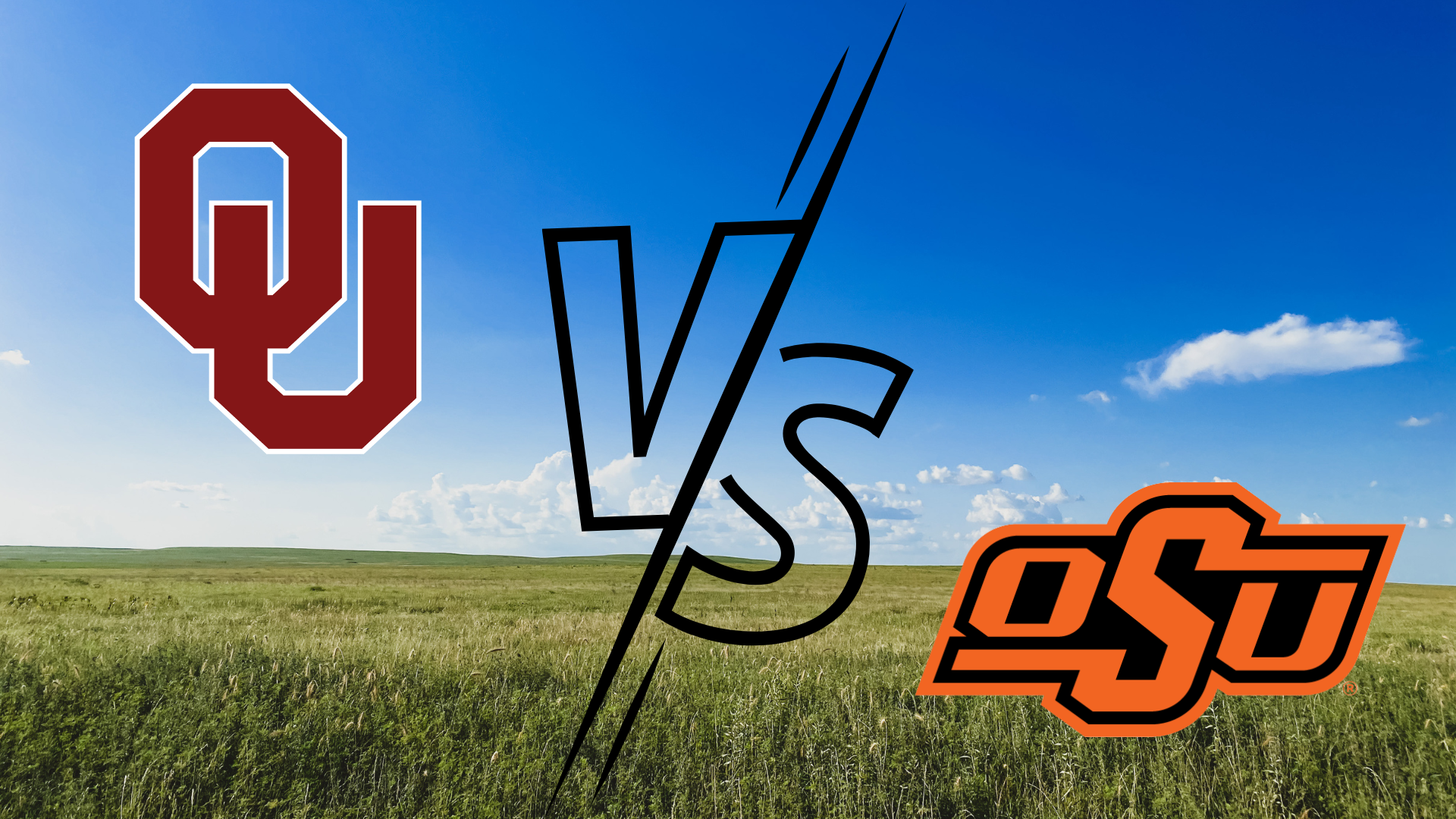 Today's reader question comes from Darren in Washington, DC:
Question: I've wanted to go to Texas for college for a long time, but my mom has recently asked me to consider other states near Texas as well. This brought me to the two big schools in Oklahoma, which both seem cool and I may apply to both. But, I'm wondering, in your opinion, what are the most important differences between University of Oklahoma and Oklahoma State University?
Answer: I love Oklahoma, and I wish more students from around the country and the world would take a serious look at both of these strong universities because there is a lot of like on both campuses despite them being quite different in important ways. Here are what I deem to be the notable distinctions between University of Oklahoma (OU) and Oklahoma State University (OSU).
Location: While both universities are in Oklahoma, they are located in different cities. The University of Oklahoma is in Norman, a city south of Oklahoma City, while Oklahoma State University is in Stillwater, a city located in the north-central part of the state. Norman is larger and more populous than Stillwater. Norman has a population of around 130,000 residents, while Stillwater's population is around 50,000. Meanwhile, Norman is located approximately 20 miles south of Oklahoma City, the capital and largest city in Oklahoma. This proximity to a major metropolitan area provides students in Norman with access to additional cultural, entertainment, and employment opportunities. On the other hand, while Stillwater is more centrally located within the state, it is not as close to major urban centers. Both cities have vibrant college cultures; however, Norman has a more traditional college town feel due to its larger student population. Stillwater, while also known for its college culture, has a more close-knit and community-oriented atmosphere. Norman I find has a more varied landscape, with rolling hills and some wooded areas. Stillwater has flatter terrain and more agricultural surroundings. Both cities have a strong sports culture, particularly when it comes to college sports. Norman, being the home of the University of Oklahoma, is deeply passionate about OU's sports teams, especially football. Stillwater has a similar enthusiasm for Oklahoma State University's athletics, including its football and basketball teams.
Academic Focus: While both universities offer a wide range of academic programs, each institution has strengths in specific fields. The University of Oklahoma is known for its strong programs in engineering, business, and law, among others. Oklahoma State University, on the other hand, has a reputation for excellence in agriculture, engineering, and veterinary medicine.
The most popular undergraduate majors at OU and OSU are as follows:
University of Oklahoma (OU):
Business Administration and Management
Biology/Biological Sciences
Psychology
Engineering (various disciplines)
Marketing
Health and Exercise Science
Journalism and Mass Communication
Finance
Elementary Education
Political Science
Oklahoma State University (OSU):
Business Administration and Management
Engineering (various disciplines)
Animal Sciences
Psychology
Health and Human Performance (includes Health Education, Exercise Science, and Kinesiology)
Marketing
Finance
Biological and Biomedical Sciences
Mechanical Engineering
Elementary Education
Campus Atmosphere: OU is often described as having a more traditional college atmosphere, while OSU is known for its strong community spirit and "Cowboy" culture.
Athletics: Both universities have competitive sports programs, and football is particularly popular in Oklahoma. The University of Oklahoma is known for its strong football team, the Sooners, which competes in the NCAA Division I Football Bowl Subdivision (FBS) and is part of the Big 12 Conference. OSU's football team, the Cowboys, also competes in the Big 12 Conference, but its success is not as consistent as OU's team. Baseball and basketball are big on OSU's campus.
Research Opportunities: Both OU and OSU are research-oriented institutions, but the specific research opportunities and focus areas might differ. If research is an important aspect of your undergraduate experience, it's worth exploring the research opportunities available in your area of interest at each university.
Campus Size and Buildings: The University of Oklahoma has a larger campus compared to Oklahoma State University. OU's campus covers a more extensive area, offering a wide range of facilities and green spaces. OSU's campus is more compact but still offers all the necessary amenities for students. Meanwhile, both campuses boast unique architectural styles, but they vary in their overall appearance. The University of Oklahoma's campus has a mix of architectural styles, including classic red-brick buildings, modern structures, and historic landmarks. In contrast, Oklahoma State University is known for its Collegiate Gothic architecture, with prominent buildings made of limestone and red tiles that create a cohesive and traditional campus look.
The most noteworthy buildings on University of Oklahoma's campus are:
Bizzell Memorial Library: The main library on campus, known for its impressive architecture and extensive collection of books and resources.
Oklahoma Memorial Union: The student union, serving as a central hub for student activities, dining options, meeting spaces, and various services.
Gaylord Family – Oklahoma Memorial Stadium: The football stadium, where the OU Sooners football team competes and hosts various events.
Price Hall: Home to the Michael F. Price College of Business, this building provides classrooms, offices, and resources for business students.
Gould Hall: The College of Architecture is located in this building, which houses design studios, labs, and architectural resources.
Sarkeys Energy Center: This building is dedicated to research and education in energy-related fields.
Fred Jones Jr. Museum of Art: One of the most well-known art museums in the region, featuring a diverse collection of art from various periods and cultures.
Dale Hall: A performing arts center on campus, where theatrical performances, concerts, and other cultural events take place.
Stephenson Research and Technology Center: A research facility that fosters collaboration and innovation across different disciplines.
Carson Engineering Center: Home to the Gallogly College of Engineering, providing classrooms, labs, and resources for engineering students.
Headington Hall: A modern residential hall offering accommodation for students with various amenities.
The most noteworthy buildings on Oklahoma State's campus are:
Edmon Low Library: The main library on campus, named after Edmon Low, OSU's tenth president. It serves as the university's central hub for research, study, and information resources.
Student Union: The Student Union is a gathering place for students, offering dining options, meeting spaces, recreational activities, and various student services.
Boone Pickens Stadium: This iconic football stadium is the home of the OSU Cowboys football team and hosts numerous events, including concerts and other sporting events.
Gallagher-Iba Arena: The basketball arena on campus, where OSU's basketball teams compete, as well as hosting other indoor events and ceremonies.
Old Central: Originally built in 1894, Old Central is the oldest building on campus and now serves as the administrative building.
Wes Watkins Center: Named after Wes Watkins, a former U.S. Congressman, this building houses the Division of Agricultural Sciences and Natural Resources.
Noble Research Center: This center is dedicated to scientific research and education, focusing on agricultural and life sciences.
Classroom Building: A modern and expansive academic building that houses various classrooms and faculty offices.
Seretean Center for the Performing Arts: This building is a cultural hub on campus, hosting performances, concerts, and art exhibitions.
Wentz Hall: An engineering building that houses classrooms, labs, and faculty offices for the College of Engineering, Architecture, and Technology.
School Spirit: These universities both have strong school spirit, but how the spirit is expressed is different.
OU is renowned for its strong athletic traditions, especially its football team, the Sooners, and the Sooner Schooner wagon that rides onto the field during games. OU's school spirit is evident during rivalry games, especially during the Red River Showdown against the University of Texas, where fans from both universities display their passion for their respective teams. Some of OU's most noteworthy campus traditions include: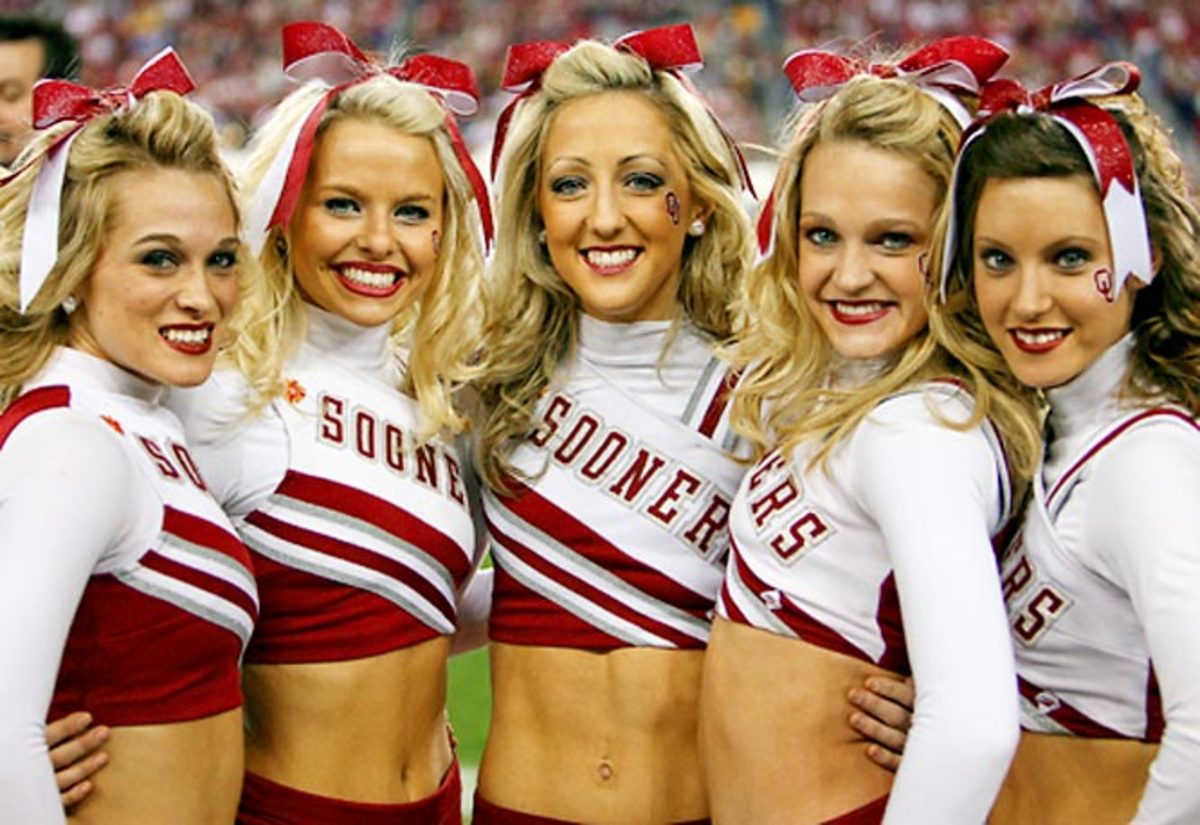 Boomer Sooner: "Boomer Sooner" is the fight song and rallying cry of the University of Oklahoma. It is chanted enthusiastically by fans during athletic events, especially football games, to show support for the Sooners.
Sooner Schooner: The Sooner Schooner is a beloved tradition at OU football games. It's a horse-drawn wagon that takes a celebratory ride onto the field after every touchdown scored by the Sooners. The wagon is manned by the "Ruf/Neks," a student spirit group.
The Pride of Oklahoma: OU's marching band, known as "The Pride of Oklahoma," is a significant part of game-day traditions. Their performances, including the pregame show and halftime performances, add to the excitement and energy of football games.
Crimson and Cream Colors: OU's school colors, crimson and cream, are prominently displayed throughout campus, especially during game days when students and fans proudly wear these colors to show their support for the university.
Big Red Rally: Big Red Rally is an annual event held the night before the first home football game of the season. It's a pep rally that features performances by the OU spirit squads, the marching band, and the football team, generating excitement and anticipation for the upcoming game.
Spring Sing: Spring Sing is a popular annual event where student organizations compete in a singing and dancing competition. It showcases the diverse talents of the OU community and attracts a large audience.
Campus Corner: Campus Corner is an area adjacent to the OU campus that is lined with shops, restaurants, and bars. It's a popular gathering spot for students and fans before and after sporting events, offering a lively atmosphere and sense of camaraderie.
Fountain Tradition: It's a tradition for students to run through the Brooks Street Fountain on campus after significant events, such as athletic victories or graduation. This symbolizes celebration and marks memorable moments during a student's time at OU.
Freshman Convocation: At the beginning of each academic year, OU holds Freshman Convocation, a formal ceremony welcoming incoming students to the university. It marks the official start of their college journey and introduces them to the traditions and values of OU.
OSU's school spirit is often associated with its "Cowboy" culture, which includes traditions like the waving of the orange pom-poms and singing the OSU alma mater. The university has a dedicated student fan base that supports its athletic teams, particularly the football and basketball teams. OSU's campus culture emphasizes a sense of community and togetherness, which can foster a strong school spirit. Some of OSU's most noteworthy campus traditions include: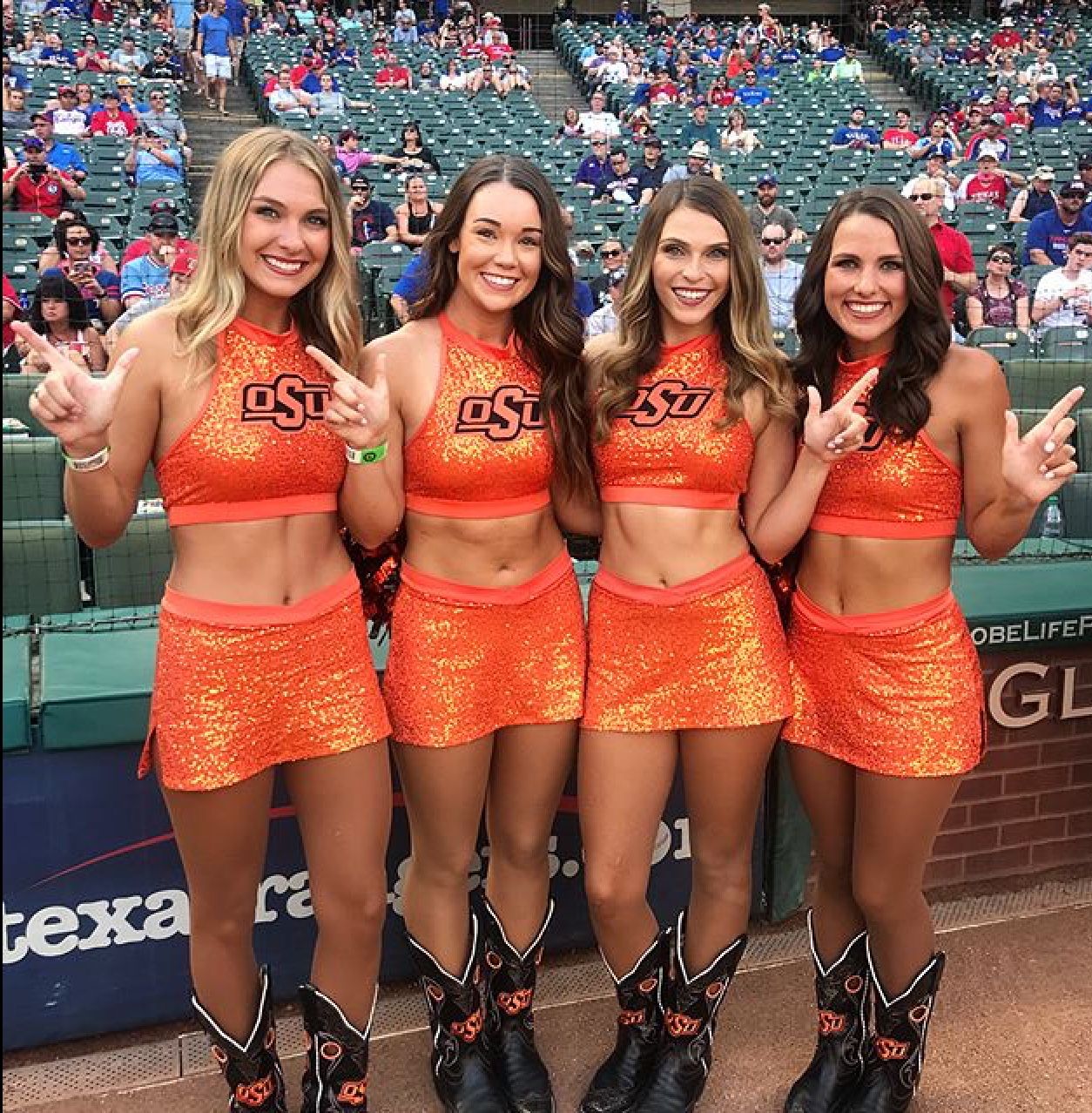 Homecoming: OSU's Homecoming celebration is one of the largest and most significant in the nation. The festivities include the "Walkaround," where campus organizations create elaborate and artistic displays on fraternity and sorority houses. The Homecoming Parade, featuring elaborate floats, bands, and spirit squads, is a highlight of the event. The Homecoming game and crowning of the Homecoming royalty are other cherished traditions during this annual celebration.
The Sea of Orange: During athletic events, especially football games, OSU fans dress in vibrant orange to create what is affectionately known as the "Sea of Orange" in the stands. This tradition showcases the strong school spirit and support for the Cowboys.
The "Pistol Pete" Mascot: OSU's mascot, "Pistol Pete," is a beloved figure and symbol of school pride. He can be seen at various events, particularly during athletic contests, to rally the crowd and generate enthusiasm.
The "Walk of Fame": Located in front of the Student Union, the "Walk of Fame" recognizes prominent OSU alumni and outstanding students for their achievements. This tradition celebrates the contributions of individuals to the university and its community.
The "Waving Song": After every touchdown scored by the Cowboys' football team, the OSU Spirit Band performs the "Waving Song." During the song, fans join in by swaying their arms in unison to show their support for the team.
The Library Fountain: During special occasions, such as finals week or graduation, students participate in the "Library Fountain Run." Students run through the library's fountain as a symbolic way to celebrate the end of the semester or commemorate their time at OSU.
Ring Ceremony: The Official OSU Ring, awarded to students who meet certain academic requirements, is a cherished symbol of achievement and affiliation with the university. The Ring Ceremony is a formal event where students receive their rings and celebrate their accomplishments with fellow classmates and family.
Big Orange Bash: This annual event is a carnival-like celebration that features live music, games, and food. It serves as an opportunity for students to relax and enjoy themselves while building connections with their peers.
Applying: Keep in mind that acceptance rates can vary from year to year and can be influenced by factors such as the number of applicants, the strength of the applicant pool, and the university's enrollment goals. As of Summer 2023, both colleges accept more than 65% of those students who apply, with OU accepting nearly 80% who apply. So, they are relatively unselective. Both colleges accept the Common App, so no need to complete college-specific applications when applying to both.
I strongly encourage you to visit both OU and OSU online and in person if they remain serious contenders on your list before you make any final decision about which to attend if you are admitted at both. Personally, since I've always associated Oklahoma with the color orange, I lean more toward Oklahoma State (Go Pokes!), but that's a ridiculous way to choose a college. Good luck as you continue your research, and let me know if you become a Sooner or a Cowboy.