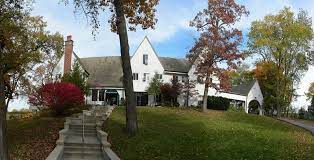 We're about three weeks away from the height of the release of college admissions decisions, the time of year when students pull their hair out either waiting to hear or musing over what they've heard.  Along with trying to ease student angst, college admissions veterans know they can expect an inbox full of articles featuring the following content:
Record High Applications at Highly Selective Schools
Highly Selective Schools Report New Lows in Admit Rates (yes, these two are related, but most Americans don't understand this, thanks to the way we teach math in this country, so…)
Calls for Equity in Admissions Follow Record Application Year
We can expect these articles because they are written every year, partly to make an official record of what actually has happened, partly to supply some kind of solace to students who didn't get the admissions news they had hoped ("See Son?  It was harder than ever to get in") or to fatten the praise of those who did ("Wow!  I beat the odds in the Most. Competitive. Year. Ever!")
To balance these "the sky is falling" articles, I write one that tries to keep everyone on an even keel, so they can provide some stability to the students and parents who are new at this, or who are doing it again, and forgot what it felt like the first time.  Hardly anyone notices the piece I write—it's apparently more fun to be out there on rocky seas than to be safe in the harbor—but in the interest of trying to offer some support, here we go:
Not all applications are created equal. A college that reports a 5 percent admission rate doesn't mean a particular student's odds of getting in are 5 percent; it means the college admits 5 out of every 100 applications it receives.  Put another way, a student with a C average applying to Swarthmore doesn't have the same "chance" of being admitted as a student with a 3.9.  Juniors should keep this in mind.
Much of the college experience depends far more on what the student puts into the experience than where they experience it. A former student was admitted to a Seven Sisters college, which then proceeded to gap her in financial aid.  She ended up at a public university, where she basically ran the Global Studies program where she earned a degree.  This included fulfilling her desire to do a semester abroad in South Africa, even though her college didn't offer study abroad there.  She simply registered as a guest student at another college that did.  Tell me she would have had any of those opportunities at the Seven Sisters school.  Go ahead.
Notions of the need for change in the college admission process are overblown. It takes about 20 minutes to apply to most colleges, since they require neither essays nor teacher letters.  Since that's about the same amount of time it takes to get to another level in Mario Brothers 812, it's pretty safe to say most students can complete this task without life-altering stress.
Notions of change in the college admission process are simplistic, Part I. Admissions observers had a field day when COVID drove many competitive colleges to go test optional, a change that was gaining steam even before 2019.  Two years later, we now find a rise in "test optional strategies" from test prep advisors who will advise students on which tests to take, and which scores to send—all for a fee.  Similarly, we see some competitive colleges admitting fewer—far fewer—test optional students than those who submit scores, but deciding not to report that to the major public, since the "test optional" moniker is so highly valued.  The result?  A change that was supposed to make applying to college easier has made it harder in many cases, except at colleges where the admit rates were generous to begin with—and those are the schools where applying takes 20 minutes, and application reform wasn't necessary.
Notions of change in the college admissions process are simplistic, Part II. Undeterred by the lack of real parity brought by many test optional policies, many reform advocates are now turning to essays and teacher letters of recommendation as the next parts to go in the current process.  This leads to two questions:

If you take out all parts of the current application process (some are even saying grades shouldn't have to be reported), what do you replace them with?
Do you honestly think whatever you answered in the last question can't also be gamed to favor the rich? Interviews?  Community Service?  Cake Baking?  Put any life experience or skill in the mix of college applications, and in a year, a horde of tutors will crop up that will give an edge to students who can afford their services.  That will be very hard to beat.

My annual plea for more counselor training in college counseling. If it's safe to conclude that any admissions process will favor students who understand it, it's reasonable to conclude it will favor any student who works with a counselor who understands it.  So, instead of changing the admissions process, how about leveling the playing field by making sure all counselors receive deep training in college counseling?  Less than 5 percent of all school counselor training programs devote any time to instruction in college counseling, and that sometimes only consists of how to register for the SAT.  Private school college counselors have greater access to professional development that keeps their already keen college counseling skills sharp.  Most public school counselors got their counselor training in a program that gave them no college counseling skills at all.  Which group needs to be better trained in the first place?
That should be all you need to make it through the media madness of the next month.  Release the hounds.