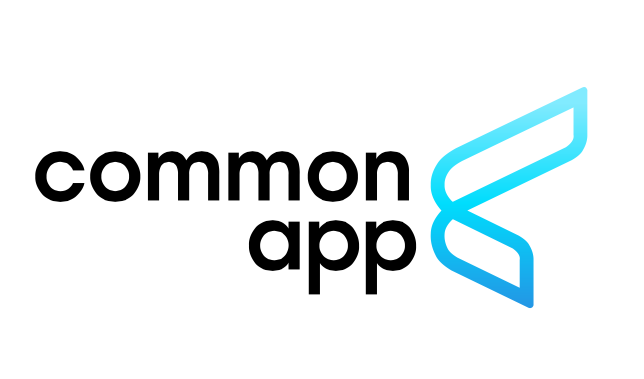 Amid growing chatter about the ease with which students can paint an entirely inaccurate picture of their critical thinking and persuasive writing skills by using AI-powered applications like ChatGPT, the Common App (known formally as The Common Application) quietly announced Tuesday afternoon that it is keeping its essay prompts and format the same for the 2023-2024 admissions cycle.
Though no announcement was forthcoming on the Common App's News or Blog pages as of late in the day on February 28, 2023, if one searched long and hard enough, one could find by late afternoon confirmation within the Common App's Student Solutions Center – https://appsupport.commonapp.org/applicantsupport/s/article/What-are-the-2023-24-Common-App-essay-prompts – that the prompts would stay the same for the 2023-2024 admissions cycle.
As one can see from the image above, the Common App is also maintaining its optional COVID-19 short essay question.
Thus, starting on August 1, 2023 and throughout the 2023-2024 admissions cycle, the seven prompt options first-year applicants will have to carefully choose from in order to write one strong essay of up to 650-words will remain as follows:
Some students have a background, identity, interest, or talent that is so meaningful they believe their application would be incomplete without it. If this sounds like you, then please share your story.
The lessons we take from obstacles we encounter can be fundamental to later success. Recount a time when you faced a challenge, setback, or failure. How did it affect you, and what did you learn from the experience?
Reflect on a time when you questioned or challenged a belief or idea. What prompted your thinking? What was the outcome?
Reflect on something that someone has done for you that has made you happy or thankful in a surprising way. How has this gratitude affected or motivated you?
Discuss an accomplishment, event, or realization that sparked a period of personal growth and a new understanding of yourself or others.
Describe a topic, idea, or concept you find so engaging that it makes you lose all track of time. Why does it captivate you? What or who do you turn to when you want to learn more?
Share an essay on any topic of your choice. It can be one you've already written, one that responds to a different prompt, or one of your own design.
In addition, certain counselors who get email newsletters from the Common App received an email late Tuesday confirming that the prompts would stay the same while also mentioning that the Common App wants "to learn more about who is choosing certain prompts to see if there are any noteworthy differences among student populations."
As this site has previously pointed out, there are vast differences in popularity between prompts among all applicants, which smart and strategic students can and should use to their advantage. Yet, the quote above from the Common App's counselor email sounds like the Common App could be setting the table for making changes to its prompts in future admissions cycles by arguing that some prompts may be unfair to or create inequitable outcomes for certain demographic populations. The Tuesday email from the Common App to counselors made no mention of the recent proliferation of AI tools such as ChatGPT.
Today's confirmation of the Common App essay prompts for the 2023-2024 admissions cycle gives the powers that be at the Common App roughly twelve months to decide upon and clarify the reasoning behind making any changes they want to make to the application for the 2024-2025 cycle. This is all happening as higher education administrators and employees in general and undergraduate admissions personnel in particular are currently stuck in a major holding pattern in anticipation of the Supreme Court of the United States' rulings on affirmative action in college admissions. Those rulings are expected to be delivered by June 2023.
Ultimately, The Common Application serves (and exists) at the pleasure of its college members, as Common App is a non-profit organization that provides a standardized college application platform for roughly 1,000 colleges and universities in the United States and abroad. The Common App allows students to fill out one application form online and submit it to multiple colleges, streamlining the college application process.
While the application includes a variety of components, including basic information about the student, educational history, and an extracurricular activities page, it is the Common App's essay page that has traditionally caused high school students the most consternation. Some colleges and universities require additional materials through their Common App supplements, such as supplemental essays or portfolios, which can be submitted through the Common App as well.
By using the Common App, students can save time and effort in the college application process and have a more organized and streamlined way of applying to multiple schools. Yet, it's important to note that not all colleges and universities accept the Common App, and even some Common App member colleges may require additional application materials be submitted after students submit their Common App. A handful of the biggest-name universities in the US have held off massive peer pressure to adopt the Common App: such colleges include MIT, Georgetown, and all colleges that are part of the UC system, such as UC Berkeley, UCLA, and UC Santa Barbara.
Also on Tuesday, the Common App announced that it has created two new senior-level roles for Constituent Engagement and Product. The hires come as the Common App aims to "expand beyond the application to empower more students to access, afford, and attain postsecondary opportunities."
Dr. Ileana Rodriguez will begin on March 14, 2023 as the new Senior Vice President for Constituent Engagement. In her new role, Dr. Rodriguez will lead Common App's college and university member, student, and counselor engagement, enabling coordination across current constituencies. As Common App expands its services "to support more students, this role will also build relationships with partners in new markets to ensure those services have the desired impact."
Dr. Ileana Rodriguez joins Common App from Colectiva, LLC. As Founder and CEO, Dr. Rodriguez provided customized strategic consulting services to non-profit organizations to navigate growth and change while advancing diversity, equity, and inclusiveness across all of their systems and practices. Prior to founding Colectiva, Dr. Rodriguez held senior leadership positions at Teach For America, The College Board, and Triton College.
"Educational equity is a centering force for my professional purpose," said Rodriguez. "I'm excited to be joining Common App as it engages colleges, universities, counselors, teachers, and partners in its pursuit of access and equity in the college admission process, vastly expanding opportunity for all students."
Jonell Sanchez will begin on March 14 as the new Senior Vice President of Product. In this role, Sanchez will help to identify new products and services and establish strategic partnerships "that will increase the number of underrepresented students who use Common App's platform–not just to apply for opportunities, but to afford them and complete them successfully."
Jonell Sanchez joins Common App from Sanchez Strategic Advisors. He provided organizations strategic executive consulting services in product development, business transformation, go-to-market and scaling growth in the U.S. and global for organizations like Educational Testing Service (ETS), Ness Digital Engineering, and others. Prior to joining ETS, Sanchez held senior leadership positions at ACT, the National Student Clearinghouse, Pearson Global, and The College Board.
"Common App's vision and mission align with my personal experience as a childhood immigrant from Cuba and student from an underserved community and with my professional values and commitment to educational opportunity, access and impact at scale in the U.S. and abroad," said Sanchez. "I am honored to join the team at this crucial point in the higher education landscape and to help expand Common App's products and services to lower the barriers to college access and attainment, especially for historically underserved students."
Sanchez and Rodriguez will join the Common App team as the organization moves into what it refers to as "its next chapter, focused on revolutionizing the entire college-going process to increase equity" with solutions that "show students all of the different opportunities available to them, streamline both the first-year and transfer process, help them pay for those opportunities, shift information and choice to the hands of students and, help organizations and colleges that provide opportunities find and support people to enroll and achieve their personal aspirations." This comes after Common App launched "Direct Admissions," which is basically colleges applying to students (as opposed to the traditional students applying to colleges), during the 2022-2023 admissions cycle.