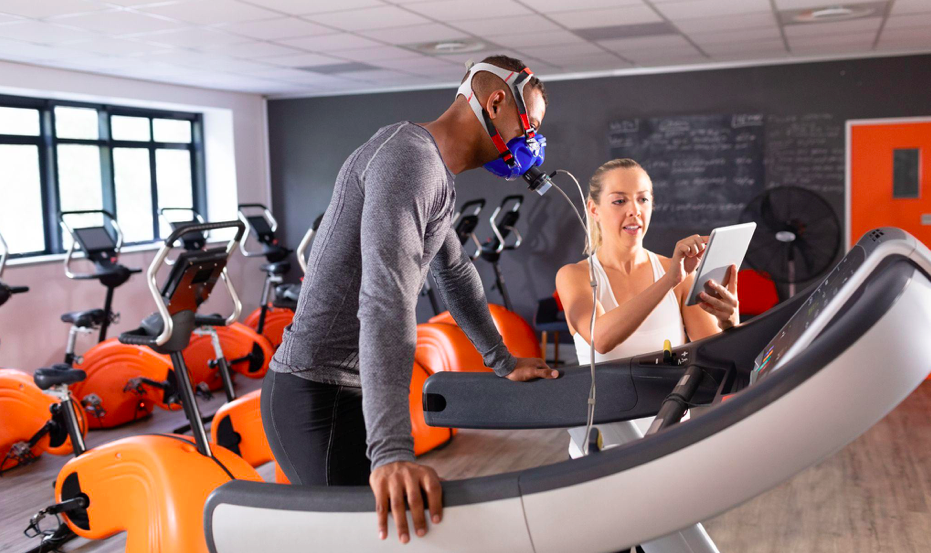 Health and fitness are broad fields encompassing a variety of roles, jobs, and specialties. As an exercise science major, you build a vast but flexible foundation that can be tailored to suit secondary interests. This major provides a solid foundation for helping children and adults form healthy mindsets toward food and fitness.
A degree in exercise science could be the starting point for your journey into education, business, hospitality, or allied healthcare professions.
What is Exercise Science?
Exercise science is a subset of kinesiology.
Kinesiology is the study of human movement and its impact on an individual's health and well-being. This field examines the anatomical, biomechanical, and physiological impact on performance.
Exercise science studies the human body's response to exercise. Those in this field focus on developing exercise plans to improve a client's health. They may also assist clients in reaching their health and fitness goals.
Why Consider a Degree in Exercise Science?
An exercise science degree provides career flexibility for those seeking employment immediately after graduation. It also provides a solid foundation for students seeking post-graduate education. Each program exposes students to the skills and training relevant to various exercise science careers.
For example, Berry College's Exercise Science program is divided into three pathways. This provides students with a wider understanding of how exercise science careers can overlap with other industries. These roles can combine your passion for health and fitness with business, administration, or education.
What Can I Do with an Exercise Science Degree?
Exercise science careers may have you working in clinics, schools, or with sports teams. Your career path with this degree depends on where you want to work and your passions. There's a good chance you've interacted with an exercise science career and didn't even recognize it.
With this degree, you could become a…
Physical Education (PE) Teacher
As a PE Teacher, you teach students about physical development, health, and nutrition. You introduce them to the joys of physical activities through a combination of play and exercise. You organize activities and curriculums, prepare and maintain gym equipment, and may even coach sports teams.
The exact requirements needed to become a PE teacher may vary based on your state.
Generally, PE teachers must have a:
Bachelor's degree (major should be in Physical Education, Kinesiology, or a related field)
Practitioner Teaching License
State physical education endorsement
Personal Trainer
Personal trainers work with individuals or groups to improve their fitness and health. They design customized workouts and coach clients throughout the process. They demonstrate exercises, monitor their client's performance and form, and may alter movements to ensure client safety.
This field technically doesn't require a degree. However, your degree in exercise science helps you stand out from the competition. Your studies provide a strong foundation and understanding of how exercise affects the body.
Your exercise science program may have also included courses on nutrition. This knowledge can be used to educate clients on the role food plays in their fitness goals. This knowledge can also be used to help clients form a healthier relationship with food and exercise.
Physical Therapist
Physical Therapists are body movement experts who work with a variety of patients. They help improve patient mobility, strength, and regain lost motor functions due to injury, medical conditions, or birth defects. They educate patients throughout the treatment process and may work in a variety of settings.
To become a physical therapist, you need:
A bachelor's degree (can be in any major, but degrees relating to science or movement are ideal)
A Doctorate of Physical Therapy (DPT) from an accredited program
To pass the National Physical Therapist Exam (NTPE)
A state physical therapy license
For this pathway, you can bypass obtaining a master's degree.
Strength and Conditioning Coach
Strength and conditioning coaches help athletes enhance speed, power, strength, endurance and overall physical performance. This can also assist in preventing and reducing injury. They can work with athletes individually or an entire sports team.
To become a strength and conditioning coach, you need a:
Bachelor's degree in Exercise Science (or a related field)
Strength and conditioning certification
Athletic Director
Athletic directors typically work with recreational centers, high schools, or colleges on an administrative level. They oversee coaches, schedule and monitor activities, and maintain a safe environment for clients. If a team is traveling for an event, athletic directors coordinate travel arrangements such as hotels, meals, and transportation.
To become an athletic director, you will need a:
Bachelor's degree (can be in Business, Marketing, Communication, Physical Education, Exercise Science, Sports Management, etc.)
Pursuing a master's degree for this pathway is optional. If you are interested in obtaining a master's, consider a degree in athletic administration.
Occupational Therapist
Occupational therapists work with patients whose movement has been negatively impacted by mental illness or severe physical conditions. They can also detect developmental delays in children and provide treatment, often through play, to help them become more independent. Occupational therapists aim to help patients of all ages live their best lives by performing daily tasks independently.
To become an occupational therapist, you will need:
A bachelor's degree (can be in Health Science which includes Kinesiology and Exercise Science)
A graduate degree (can be a Master of Occupational Therapy or Doctor of Occupational Therapy)
To pass the National Board of Certification of Occupational Therapy (NBCOT) exam

The Wrap-Up
Having an exercise science degree provides students with a solid foundation for their career and educational goals. This degree can be used in conjunction with other fields of interest such as education, business, or sports management. It may also be used as a standalone degree for students interested in finding work immediately upon graduation.
Possible career opportunities for exercise science majors may include:
PE Teacher
Personal Trainer
Physical Therapist
Strength Coach
Conditioning Coach
Athletic Director
Occupational Therapist
This is by no means an exhaustive list of everything you can do with your exercise science degree. Your exercise science degree puts you in the unique position to share your love of health and fitness across industries. As an exercise science major, you could improve the overall health and fitness of communities one client at a time.
Your degree can be refined into a specialty by pursuing advanced degree options. From administration to coaching or education, exercise science majors can pursue a wide range of career options.
So, is an exercise science degree worth it? We believe so. What about you?