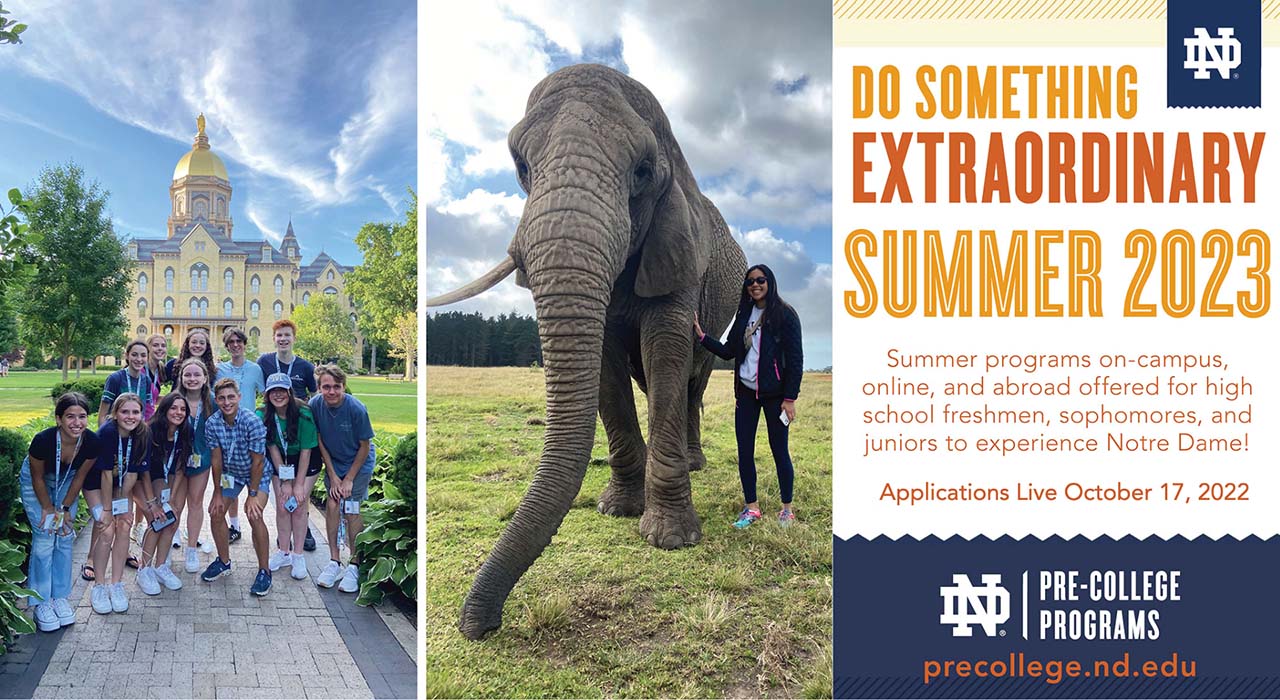 Applications for Summer 2023 programming on University of Notre Dame's campus, online, and abroad are now live – even though it's only October 2022!
High school freshmen, sophomores, and juniors are eligible to apply for these programs, which introduce participants to college life, give students a chance to earn college credit, and provide Notre Dame a valuable revenue stream. With that said, financial aid and grants are also available.
The selection of programs is quite impressive, and now that the shadow of the pandemic has lifted, I encourage students who are interested to take a serious look at Notre Dame's impressive international offerings in Italy, South Africa, Ireland, and the United Kingdom. Yet, the Indiana-based and online programming offerings are intriguing as well since they seem to be taught by Notre Dame faculty. The most important consideration of students making summer plans is to engage in challenging opportunities in which they have real interest. Sometimes that interest is new and can't be explored during the school year. Other times that interest is ongoing and the opportunity represents a new way to pursue it relative to the way the student has pursued it so far. In either case, the student will get more out of the experience if he or she is truly invested in the content the program is going to explore, and Notre Dame certainly provides a lot of content that would be interesting to a lot of students.
Related: How to Avoid Bad-Pre-College Programs
Often the most selective summer programs fill up by December of January; therefore, if certain summer programs with Notre Dame or other universities are of interest to you, remember the oft-repeated maxim, "the early bird gets the worm," and don't wait to apply tomorrow – do it today. Good luck.