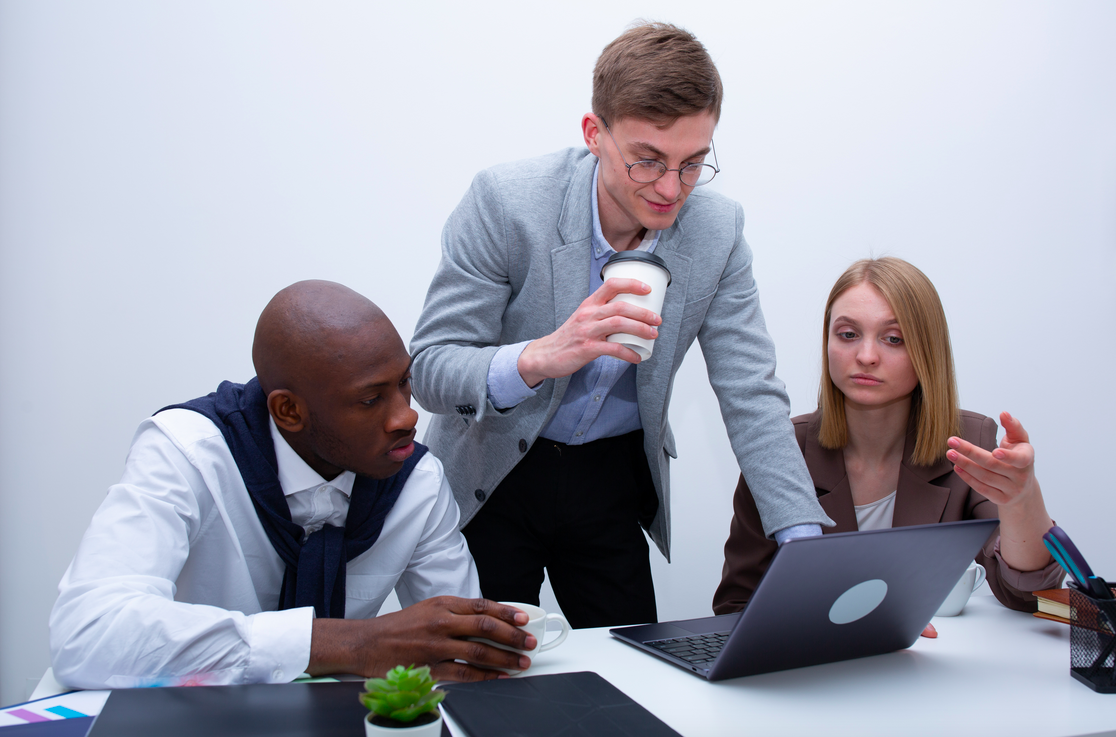 Increasingly, high school and college students are attracted to a career in marketing and sales because those in business always needs such skills in order to thrive. Yet, in today's fast-paced and ever-evolving world of marketing, staying ahead of the competition and advancing your career requires a strategic approach and a willingness to adapt to the changing landscape. With the rise of digital platforms, social media, and data-driven insights, marketers are faced with new challenges and opportunities.
To navigate this dynamic environment and unlock your full potential, you must equip yourself with the latest tips and strategies to propel your marketing career forward. Let's explore six invaluable tips from industry experts that will help you thrive in the current marketing landscape and take your career to new heights.
1. Continuous Learning and Skill Development
Continuous learning and skill development are vital components for advancing your marketing career. Maintaining up-to-date knowledge of the latest trends, tools, and techniques is imperative. By embracing a mindset of continuous learning, you can ensure that you stay relevant and competitive in the ever-evolving field of marketing.
One effective way to enhance your marketing knowledge and skills is by enrolling in an online master's degree in marketing that offers a convenient and flexible way to acquire advanced knowledge and expertise in the field.
These programs typically cover various topics, such as consumer behavior, brand management, digital marketing, market research, and strategic marketing. By completing an online master's in marketing program, you can gain a comprehensive understanding of marketing principles and learn how to apply them effectively in real-world scenarios.
Acquiring an advanced degree in marketing not only provides you with valuable knowledge but also opens up new opportunities for career growth and higher earning potential. According to Coursera, graduates with a master's in marketing earn an average of $71,000, which is significantly higher than the average salary of $54,500 for those with a bachelor's degree in marketing.
Furthermore, the skills and expertise gained through an online master's in marketing program are highly valued in today's digital age, where businesses heavily rely on effective marketing strategies to reach their target audience.
According to Emerson College, you can even learn the above in line with the help of tools, technology, and trends that fuel marketing innovation. It can also help you develop your narrative, strategy, and analytics abilities.
Additionally, stay connected with industry publications, blogs, and podcasts. They provide valuable insights, case studies, and opinions that can broaden your understanding of different marketing strategies and tactics. Engaging with online communities and forums can also facilitate knowledge sharing and networking with like-minded people.
2. Networking and Building Professional Relationships
Forging strong professional relationships is crucial to advancing your marketing career. The connections you make, and the relationships you foster can open doors to new opportunities, provide valuable insights, and enhance your industry visibility.
LinkedIn states that networking and establishing connections are essential skills in today's society for both your personal and professional lives. You may benefit from great relationships in various ways, including discovering new employment prospects and receiving insightful counsel. Additionally, networking might assist you in establishing your credibility and status as a specialist in your field.
Begin by actively participating in industry events, conferences, and meetups that bring together like-minded marketers and professionals. Take the initiative to introduce yourself, engage in meaningful conversations, and foster connections with individuals who share your passion. Remember to exchange contact information and make a concerted effort to follow up with your new connections afterward.
3. Seeking Mentorship and Guidance
According to a recent study conducted by MentorCliq, the positive impact of mentoring relationships on both mentees and mentors is undeniable. The study found that an impressive 91% of mentees reported experiencing improvements in their competency levels in the areas they focused on during their mentoring journey.
Furthermore, 88% of mentors and mentees agreed that their productivity and effectiveness had increased as a direct result of their mentoring experience. Additionally, a significant 83% of mentors and mentees shared that their mentoring experience had a positive influence on their desire to remain with their organization.
These findings highlight the transformative power of mentoring, showcasing its ability to drive professional growth, enhance productivity, and foster long-term loyalty within the workplace.
Therefore, seeking mentorship and guidance is a valuable step toward advancing your career. Mentors are seasoned professionals who offer invaluable insights, guidance, and support as you navigate your career journey. Drawing from their wisdom and expertise, they can help you navigate challenges, make well-informed decisions, and propel your career forward.
Start by identifying individuals in your industry who have achieved success and possess the knowledge and skills you aspire to acquire. Initiate contact with them and convey your eagerness to receive their guidance and support. Many specialists are willing to share their experiences and offer advice to those who show genuine dedication and enthusiasm.
Establishing a mentor-mentee relationship involves regular communication and mutual respect. Set clear goals and objectives for the mentoring relationship and proactively seek their guidance. Actively listen to their feedback, ask questions, and be open to constructive criticism.
4. Developing Leadership and Management Skills
As you progress in your role, you may take on more responsibilities and lead teams. You can effectively navigate challenges, inspire others, and drive results by honing your leadership and management abilities.
Creating a team's common purpose and values is the greatest place to start, claims Forbes. Then, to eliminate discrepancies, internalize the norms by conveying them regularly and throughout the whole employee experience (from recruiting to quitting). It will make it easier for you to communicate with your coworkers and employees and foster creativity.
Seek opportunities for leadership roles, such as leading a project or managing a small team. It allows you to develop and showcase your skills in a practical setting. Embrace these opportunities and be proactive in demonstrating your leadership abilities.
Develop your ability to motivate and inspire others by setting a positive example. Be approachable and supportive, and encourage teamwork. Recognize and celebrate the achievements of your team members, and provide constructive feedback to help them grow.
5. Embracing Data-Driven Marketing
In today's digital age, data plays a significant role in understanding customer behavior, making informed decisions, and optimizing marketing strategies for better results.
Begin by acquainting yourself with data analytics tools and platforms that enable data collection, analysis, and interpretation. These tools offer valuable insights into customer preferences, emerging trends, and the effectiveness of marketing campaigns. Dedicate time to understanding the functionality of these tools and honing your ability to navigate them effectively.
Utilize data to understand your target audience better. Gain a comprehensive understanding of your target audience by analyzing demographics, browsing behavior, and purchase patterns. This valuable knowledge allows you to customize your marketing efforts and develop targeted campaigns that deeply resonate with your audience.
As you put these strategies into action, leverage data to monitor and evaluate the impact of your campaigns. Pay close attention to key performance indicators (KPIs) such as customer acquisition costs, conversion rates, and click-through rates. Leveraging this data empowers you to identify successful tactics, make data-driven decisions, and continuously optimize and enhance your marketing initiatives.
6. Showcasing Creativity and Innovation
In a competitive industry, the ability to think outside the box and come up with fresh, innovative ideas can set you apart from the crowd.
One way to showcase creativity is through your marketing campaigns. Think beyond traditional approaches and explore new, unconventional strategies. Brainstorm unique concepts, create captivating content, and leverage creative mediums to engage your target audience. Embrace calculated risks and boldly experiment with innovative ideas that challenge the status quo.
Keep yourself well-informed about the latest industry trends and emerging technologies to seize new opportunities for growth and success. Incorporate new tools and platforms into your marketing efforts to deliver unique experiences and capture your audience's attention. Displaying expertise in emerging trends and innovative marketing techniques showcases your dedication to being ahead of the curve.
Marketing Career Advancement Requires Skills
Advancing your marketing career requires a combination of continuous learning, networking, seeking mentorship, and developing leadership skills. It also requires embracing data-driven strategies and showcasing creativity.
To succeed in your career, stay curious, invest in occupational development, and stay updated on industry trends. Build relationships with mentors and industry leaders, embrace data analytics, and be creative in your campaigns. By following these tips, you can achieve long-term success and advancement.