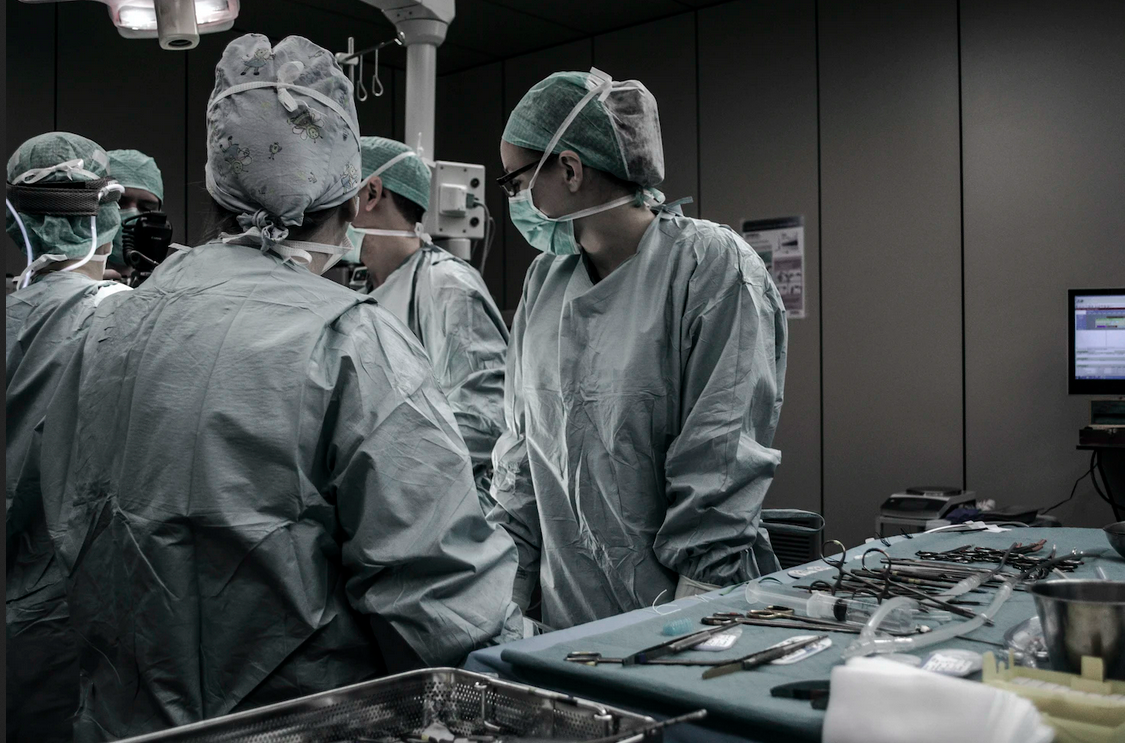 A career in healthcare is coveted by many due to comfortable paychecks, and more importantly, high job satisfaction. Knowing that at the end of the day, the job you did helped save or improve lives cannot be quantified, but makes a big difference nonetheless.
However, joining the healthcare and medical industry is no easy feat. After completing a four-year undergraduate program, aspirants have to then go on to choose a specialization they wish to pursue, with the duration of study often exceeding a decade.
In the U.S., after securing a slot in a medical school, a four-year-long course ensues. At the end of this course, aspirants are handed a Doctor of Medicine (MD) degree.
But, what if you want to pursue a career in the medical field but do not have an MD? We have put together a list of occupations in the medical field you can take up even if you do not have an MD.
Pharmacist
When you stroll into your local pharmacy, the person manning the counter is responsible for reading your prescription and handing over the appropriate medicines. Pharmacists are trained to be healthcare providers as well as experts in the field of medicine. Apart from our general perception of pharmacists, they also take on a slew of other roles.
Drug stores aside, pharmacists can also work in primary care offices, hospitals, and other healthcare facilities (a nursing home for example). Pharmacists face a long list of responsibilities.
In addition to verifying prescriptions, they are also trained to aid in helping patients take their medication properly and keeping records of all transactions. Some are also trained in compounding: mixing medicinal ingredients to create customized medication.
To become a pharmacist, an MD is not required. Instead, you need a Doctor of Pharmacy(Pharm.D) degree. You may get a traditional Pharm.D degree or even an online pharmacist degree.
Some Pharm.D degrees, especially those conducted in the online format offer you the opportunity to complete your doctoral degree in just about four years. The University of Findlay points out that students can also avail of dual-degree options. Here, along with your Pharm.D degree, you can also pursue an MBA, for example, to maximize marketability.
Nutritionist
Another career option you can unlock without an MD is becoming a nutritionist. As a nutritionist, you will be responsible for recommending a healthy and sustainable diet regimen for patients. The role also includes ascertaining the current weight, blood pressure, and general health condition of a patient, and creating a subsequent diet plan.
Nutritionists also track the progress a patient is making, making adjustments to their diet along the way. Finally, they also educate patients on the effects of their current diet and the benefits of the new suggested diet.
In order to become a nutritionist, you need to have a Bachelor's Degree in Food, nutrition, biology, or other related health science fields. After the acquisition of a degree, a training period ensues. Under the banner of a nutritionist, you can acquire a number of certifications. These include a Registered Dietitian and Nutritionist (RDN), or a Certified Nutrition Specialist (CNS).
Prosthetist
Sometimes, accidents that cause severe injury might require the intervention of prosthetics to restore complete functionality in an individual. Here is where the role of a prosthetist comes in. Prosthetists help design and fit artificially built limbs to bolster movement and functionality in those with disabilities. Amputations caused by accidents, diseases, or other conditions like diabetes all fall within the gambit of a prosthetist.
Much like pharmacists, prosthetists are not limited to just hospitals. A prosthetist can also work in outpatient, and inpatient rehabilitation centers, or even have a private practice.
Those who want to be prosthetists do not require an MD, but they do have to have a bachelor's degree in a relevant field, followed by the option of completing a master's degree in prosthetics and orthotics.
Nurse
The role of a nurse is extensive. Some argue that the nature of the job is more grueling than becoming a doctor itself. Despite this, you do not need an MD to become a nurse.
Nurses are responsible for providing patient care, recording and tracking symptoms, administering medicine, and maintaining communication about patients with doctors. To become a Registered Nurse (RN), you need to acquire qualifications based on the requirements of the state you want to work in. Many states now require a Bachelor of Science in Nursing (BSN) before aspirants can qualify for their RN license.
Conclusion
For many people, becoming a stethoscope-wielding doctor clad in white is the dream. However, the healthcare industry is vast, and doctors are just the tip of the iceberg. Becoming a doctor is also an arduous, time-consuming, and expensive process. There are therefore several other career options you can take up which provide equal amounts of job satisfaction, and help improve lives.