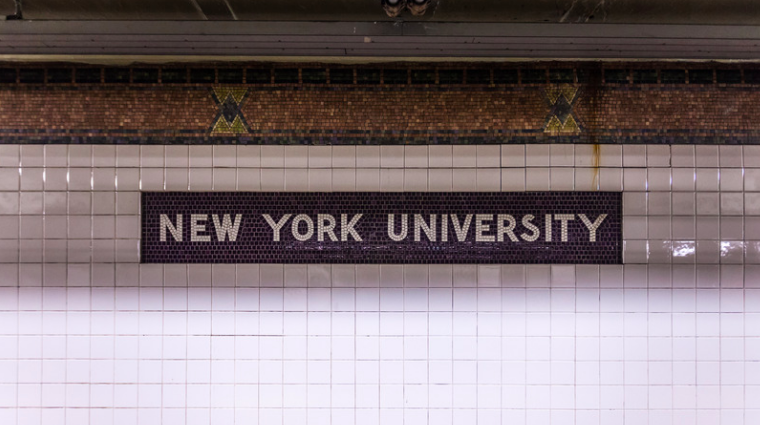 New York University has all new supplemental essay prompt options for first-year applicants to choose from as they decide whether or not to submit an optional 250-word essay as part of their Common Application when applying to the private university, which now has comprehensive campuses in New York, Abu Dhabi, and Shanghai.
2023-2024 NYU Supplemental Essay Prompts
We are looking for peacemakers, changemakers, global citizens, boundary breakers, creatives and innovators – Choose one quote from the following and let us know why it inspires you; or share a short quote and person not on our list who inspires you, and include why. (250 words maximum)
"We're used to people telling us there are no solutions, and then creating our own. So we did what we do best. We reached out to each other, and to our allies, and we mobilized across communities to make change, to benefit and include everyone in society." Judith Heuman, 2022 NYU Commencement Address
"I encourage your discomfort, that you must contribute, that you must make your voice heard. That is the essence of good citizenship." Sherilynn Ifill, 2015 NYU Commencement Address
"If you know how to fly but you never knew how to walk, wouldn't that be sad?" Lang Lang, 2015 NYU Honorary Degree Recipient
"You have the right to want things and to want things to change." Sanna Marin, Former Prime Minister of Finland, 2023 NYU Commencement Address
"It's hard to fight when the fight ain't fair." Taylor Swift, Change, Released 2008, 2022 NYU Commencement Speaker
Share a short quote and person not on this list, and why the quote inspires you.
Not answering this optional question.
—
While having a variety of prompts from which to choose in order to write NYU's optional 250-word short essay is new, last year's prompt, like this year's prompt-quotes, also demonstrated the institution's emphasis on promoting social change:
NYU 2022-2023 Optional Short Essay Prompt (No Longer in Use)
NYU was founded on the belief that a student's identity should not dictate the ability for them to access higher education. That sense of opportunity for all students, of all backgrounds, remains a part of who we are today and a critical part of what makes us a world class university. Our community embraces diversity, in all its forms, as a cornerstone of the NYU experience. We would like to better understand how your experiences would help us to shape and grow our diverse community. Please respond in 250 words or less.
Though NYU does allow applicants to submit their applications without completing the optional 250-word short essay, the relative freedom the prompts give applicants should provide enough motivation for any applicant who really wants to differentiate himself or herself for the NYU admissions committee.
High school seniors applying to NYU do so through the Common Application; therefore, NYU applicants will also need to respond – and respond well – to one of the Common App's main essay prompts in order to be considered for admission at NYU.
NYU also requires each first-year applicant to complete and submit a time-consuming Self Reported Academic Record (SRAR) after submitting his or her Common Application. A first-year applicant is only able to access the SRAR through his or her NYU Applicant Portal, which the student will gain access to after applying to NYU on the Common App. Once the SRAR is submitted, it will take up to forty-eight hours for the SRAR to show as received in an applicant's Applicant Portal. With that in mind, applicants will have a few days after their decision deadline to submit their SRAR to NYU; yet, around NYU's application deadline periods, it can take longer than forty-eight hours for SRARs to show as received.
Good luck to all high school seniors about to embark on the application process to become a member of NYU's Class of 2028.