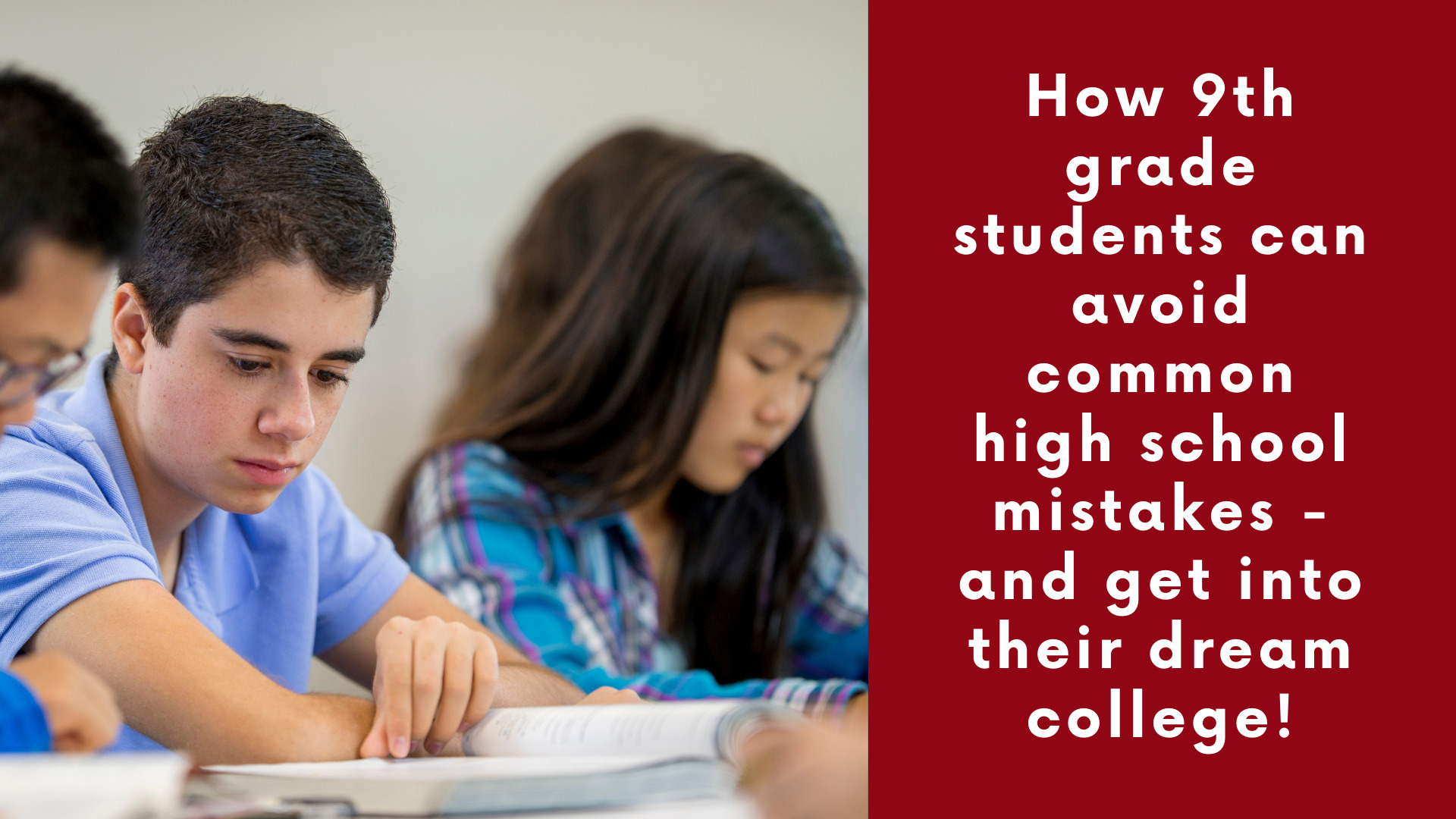 One major decision that you make in ninth grade, your first year in high school, will directly influence your chances of getting into an Ivy League or similarly selective college or university when you are a high school senior.
If you can avoid making this one big mistake (described in the video below) in your first year in high school you will salvage your chances of getting into a highly selective college or university later on – as long as you don't make similarly destructive mistakes in 10th grade, 11th grade, or 12th grade.
Yet, in an ideal scenario, you won't be making any major academic, extracurricular, or personal missteps throughout high school. As they say, "an ounce of prevention is worth a pound of a cure." Why get yourself into unnecessary trouble or cause yourself needless anxiety or stress later in high school just because you didn't know that certain decisions that you make as a high school freshman, sophomore, junior, or senior could actually turn out to be mistakes serious enough to derail your smooth sail towards achieving your post-high school goals?
If you are a student (or a parent of a student) who wants to proactively and wisely tackle every challenge high school throws your way and reach your college admissions potential, the best advice I can give you is to become a member of Meister Mind Monday.
Meister Mind Monday is a mastermind group for students and parents who desire expert and peer guidance as they navigate the college admissions process, which actually begins the moment a student starts high school! Nearly every week throughout the year Meister Mind Monday members meet up with me live during which time they are encouraged to ask their current college admissions questions, discuss where they are in the process, and learn from others' questions and my answers. During Meister Mind Monday sessions I'm also able to provide exclusive access to insider admissions news and information. My goal is to ensure participants leave each session armed with the knowledge they need to make the most of every opportunity presented during their high school career.
In short, if you become a Meister Mind Monday member you'll gain access to timely best-in-class college admissions counseling that will empower you to make the right moves regarding academics, testing, extracurricular activities, and college applications in order to meet with future college admissions success.
Best of all, unlike my one-on-one college admissions coaching services, which are, frankly, quite expensive, becoming a Meister Mind Monday member is relatively economical. Consider it an amazing insurance policy to protect against the lack of college guidance or downright poor college counseling many students experience during their four years – but especially during their first two years – in high school. After all, an ounce of prevention is worth a pound of a cure – especially if that cure comes too late (which from my experience is too often the case with students who only start getting good or better college counseling in 11th grade or later).
Get ready to bust the most common college admissions myths and prepare to glide through the entire college admissions process calm, cool, and collected. What are you waiting for? Become a Meister Mind Monday member today.