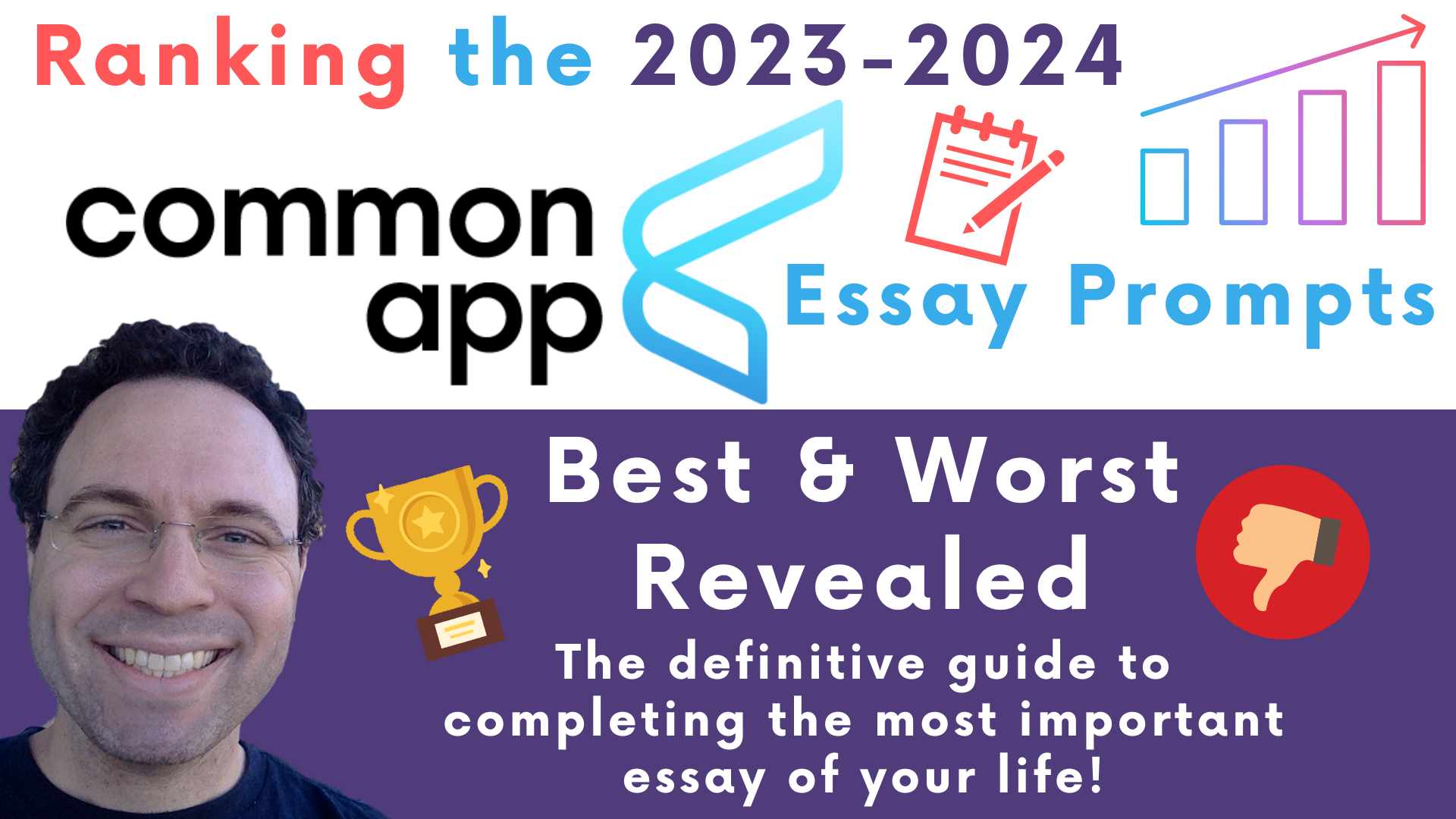 Write your best Common App Essay: 2023-2024 Edition
Here is a dirty little secret: some of the 2023-2024 Common App essay prompts will bring you down like quicksand while others give you the exact structure and framing that you need to show and tell a story that colleges will love.
In the below thirty-minute in-depth video I grade and rank each of the seven Common App essay prompts in order to help you determine which will give you the best chance of positively differentiating your college application and thus getting you into the colleges on your list.
Sit back, relax (though be ready to take notes), and enjoy this insider's guide tackling the most important essay assignment of your life so far!
Important Related Links:
The Stats You Need: Most Popular & Least Popular Common App Essay Prompts in 2022
Common App Essay: Size Does Matter
Why Your College Application Essay is So Bad
Why Your College Application Essay is Awful
Ultimate College Application Essay Brainstorm
Secret to a Successful College Application Essay First Draft
Do you want one-on-one personalized college counseling? Learn more about my college admissions coaching services here.
**Bonus**: Take my "How to Build an Extraordinary Extracurricular Resume" short course here.