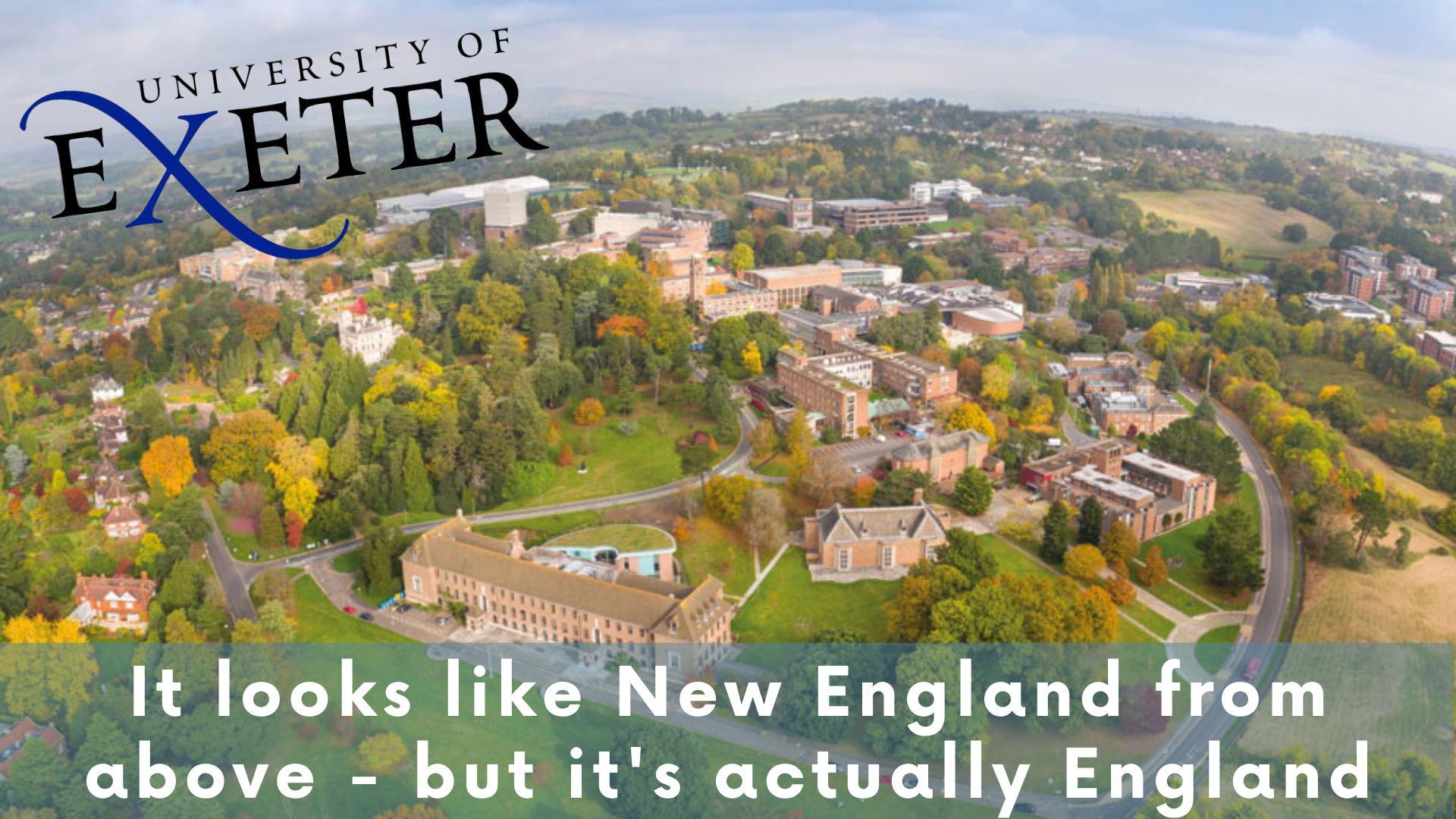 University of Exeter, a member of the Russell Group of research-intensive UK universities, has shared some exciting news for prospective international students: a new scholarship opportunity.
The UK university, which has four campuses – Streatham and St Luke's (both of which are in Exeter) and Truro and Penryn (both of which are in Cornwall), is offering a range of full, £10,000 and £5,000 tuition fee scholarships for international fee-paying students starting in September 2021. These undergraduate Global Excellence Scholarships are on offer across a number of academic programs. In particular, Global Excellence Scholarships recognize high academic achievement and assist students in accessing Exeter's dynamic teaching and learning community. For more information click here.
Yet, news of Exeter's international student scholarships isn't all there is to report from the southwest of England. Exeter is also currently running a number of online live chats for a number of undergraduate programs. These live chats are a chance to talk to a current student and, where available, a member from an academic department from the subject a student is interested in studying. Students can ask any questions about course content, teaching, assessment, applying and student life at Exeter. To find dates and sign up for such a chat click here.
Meanwhile, if a chat isn't enough for you, but you can't make it to Exeter's campus in person, the university's new virtual tours are the next best thing. These 360 Virtual Campus Tours of Exeter's impressive campuses in Devon and Cornwall allow students to take a look around the university's accommodations, sports centre, library, seminar rooms, and lecture theaters. To learn and experience more of Exeter and its campuses, we recommend perusing the university's YouTube channel.
With so much valuable information at your fingertips online, there's not better time to seriously consider studying at Exeter.