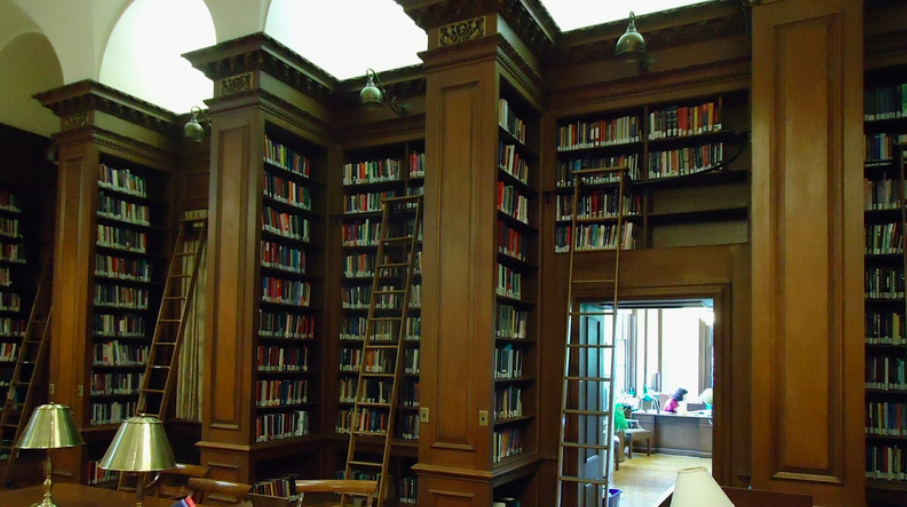 Lafayette College, a small private college in Easton, Pennsylvania with a reputation for solid undergraduate engineering and liberal arts programs, used the launch of the 2023-2024 Common Application as an occasion to get media attention for its decision – taken in partnership with the Common App itself – to review the common portion of the Common App in a unique way for those high school students applying to join Lafayette's Class of 2028.
In an effort "to create a more equitable admissions process," Lafayette President Nicole Hurd declared that her college, "will now only consider up to six activities rather than the 10 available through the application form."
The common portion of the Common App, when initially conceived and launched, and for years thereafter, was common (in this context, meaning "the same" or "equal") for all colleges that accepted it. Yet, in an equity-prioritizing environment, even standard English definitions (SAT and ACT analogy questions were earlier victims of the same ideology) are fair game for reconsideration. What, after all, does SAT stand for anymore? It once stood for "Standardized Aptitude Test." Now it stands for literally nothing other than "SAT." The powers that be at the Common App must have determined that the word "common" needed a rebrand. Maybe the word "common" was just exhausted from years of emotional labor trying to be something that it really wasn't?
The clues, after all, where there. Several years ago certain colleges started opting out of reading the Common App's formerly required essay. This change allowed Common App to bring on big additional members that were financially and strategically beneficial to have on board. Though the common portion of the Common App was showing cracks, at least when certain Common App colleges don't require or review the essay with students' overall applications, the writing page of the application explicitly names these colleges at the top of the section where students copy and paste or type in the essay if such colleges have been added to students' Common App.
President Hurd, on her college's extracurricular activities decision, went on to add, "We want to let students shine and not send them a message that holds them back or creates unneeded anxiety…The current application, which allows for up to 10 activities, can suggest to our students and families that quantity matters more than quality, that getting into college is about filling in blanks. Suggesting that students should pursue 10 activities while in high school and producing a great academic record does not make good sense to us. We want to make it clear to students that what matters to us are the activities and passions in which they are deeply invested."
Setting aside the implication that a high school senior is unable to have been deeply invested in more than six activities from the summer before ninth grade through the beginning of twelfth grade, nobody completing the Common App's activities page in recent years has been under the impression that anyone at the Common App or the majority of colleges that accept the Common App cares much about the actual quantity or quality of applicants' extracurricular activities.
If the Common App did care about such matters, it would give applicants more space within the activities page of the Common App to list all of their activities (beyond ten for those who have more) and elaborate on the nature of their unique responsibilities or achievements within each individual activity entry. Yet, the Common App activities page limits applicants to a paltry 300 characters (not words, but characters) to describe each of their up to ten activities.
A significant number of students engage in more than ten extracurricular activities during the course of their years in high school. Many others could write far more than 300 characters about their various responsibilities, roles, accomplishments, and achievements within however many activities they choose to report in the Common App. Years ago, the Common App did allow students to upload a full resume to the common portion of the application, but since that option was eliminated only a small minority of colleges have continued to invite students to upload full resumes to their Common App supplements. Lafayette was once included in that small group of colleges.
Jenny Rickard, President and CEO of Common App, hailed the decision by Lafayette: "While the 'activities' section of the Common App is a great place for students to show colleges how they contribute to their families, school, and community, the focus should always be on the substance of the activities rather than the number…Common App data show that there are stark and substantial differences in the total number of activities applicants report across nearly every measure of race and income level."
The Common App does allow all applicants to utilize an additional information section within the Common App's writing page – a page best known for also being the location into which students copy and paste or type their essays in the personal essay section – to share additional details about whatever they like in up to 650 words. Most applicants do not take advantage of this opportunity and share nothing in this often-overlook field of the application.
Yet, as of August 4, 2023, nowhere on the current Common App or Lafayette supplement is there any mention that Lafayette will only be considering the first six activities listed on the activities page of the Common App. In fact, Lafayette College still has instructions on its supplement to the Common App that read as follows:
Share More: If you wish to provide details about your identity, background, experiences, and/or qualifications not reflected already in your application, please use the Additional Information short response option in the Writing portion of the Common Application.
The Common App went live for first-year applicants on August 1. Over 1.2 million first-year applicants used the Common App to apply to college last admissions cycle. This included a 31 percent increase by what the Common App refers to as underrepresented minority students and a 36 increase by what the Common App refers to as first-generation applicants over the 2019-2020 admissions cycle. Lafayette accepts applications for Early Decision (11/15/23), Regular (1/15/24), and Early Decision II (2/1/24) deadlines. The latest public statistics from the college's website indicate that 11% of incoming students were first-generation college students, 25% were domestic students of color, and 8% were international in fall of 2022.
In promoting the college's extracurricular activity-free (beyond six) decision on the news section of the college's website but not on the application to the college itself, Forrest Stuart, Lafayette's Vice President for Enrollment Management, added, "We believe that access and opportunity are about more than a strong financial aid and scholarship program…When we evaluate a student's readiness for Lafayette, the depth of activities is more helpful than the raw number. For example, some students have ample opportunities to be involved in a number of activities. This is great. However, more and more students find their ability to spread themselves across a number of activities to be limited due to family, economic, and other obligations. As a college dedicated to helping students find affirmation and agency through this stressful application process, we are excited for students to share with us what matters most to them."
Over twenty-four hours before the publication of this article, an email was sent by the author of this article to Stuart and his colleague, Lafayette Dean of Admission, Krista Evans, in search of responses to specific follow up questions. So far, that email remains unacknowledged. Should responses be forthcoming after publication of this article, they will be added here.
Taken to its logical conclusion, Lafayette's decision to disregard students' extracurricular achievements beyond the first six mentioned in the activities section of the Common App, if actually implemented, will certainly bolster the college's "commitment to making college more accessible and the process more inclusive for students" if one interprets such a statement to mean a commitment to lowering the ceiling of how impressive certain applicants can appear while simultaneously suspending the concepts of evaluating holistically individual applicants and being able to accurately compare applicants to each other. Nothing was stopping Lafayette in previous years from putting a student's stated extracurricular output into the overall context of what opportunities the student may or may not have had at his or her disposal, but apparently now that task should not fall on Lafayette's admissions officers as it relates to extracurricular activities. Instead, simply no student will be allowed to share too much.
In the meantime, many high school seniors around the world are drafting their college applications now. It would be wonderful if Lafayette College became more proactive about communicating its new application parameters to prospective applicants who are currently filling out the Common App so these prospective applicants would be able to make informed choices about how best to proceed with their applications.