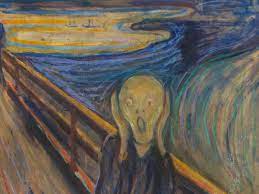 It figures that August 1 landed on a Sunday this year.  What used to be just another beach day took on special significance a few years ago, when Common Application chose August 1 to launch its updates for the coming school year.  It's exciting to be sure, but with a hint of melancholy, as a few overly enthusiastic parents use the occasion to tell their high school seniors "Summer's over", while the seniors meekly head towards the nearest computer, even on a weekend, muttering "But what if I don't want it to be?"
Happily, more than a few colleges agree with the seniors.  While there was a stream—OK, a torrent—of colleges Twittering students on Sunday to hurry up and apply, more than a few colleges said "Start today if you want to, but our deadline isn't until January.  Take your time."  I had planned on thanking each of those colleges for posting such a message in the face of application mania.  I'm pleased to say there were too many to do so.
But this is just the start, and here's hoping more colleges get on board.  The last two years of schooling have left this year's seniors in pretty bad shape.  Day after day of waking up to find out if school is in person, online, both, or neither may have left them flexible, but it has also left them exhausted.  Students who fit every element of one (and certainly not the only) likely college-bound profile—from the suburbs, in a college prep curriculum, with two well-off parents who went to college—are saying out loud they just don't think applying to college is worth the hassle.  That's not because of the Delta rebound; it's because their last couple of years of school have left them unsure of themselves and their ability to control their destiny.  Since any college admissions rep will tell you the key to a successful application is to let the student drive the bus, this is a huge problem.
Part of the solution lies with us.  August is peach and melon season in Michigan, a time when very rational people who never eat fruit feel a swelling in their taste buds that can only be satiated by interaction with produce that is truly a little slice of heaven.
This same thirst wells up in the media every August, but it isn't for fruit—it's for stories about the confusing, terrifying, uncertain world of college admissions.  With a new crop of high school seniors every year, journalists eagerly seize on their newness to college admissions, highlighting profiles of bright young people who find themselves flummoxed over how to apply to college, and when to apply to college.  Curiously, these stories rarely display a student's confusion over where to apply to college, since the media only covers students who are considering the same 25 colleges ever year that admit about 5 percent of their applicant pool.  "She's a National Honor Society president, but she can't get her arms around Yale's application." Of course, these same students would be equally baffled by using a plumber's wrench for the first time, and they easily get the hang of this college thing two weeks into the process.  But apparently, that's not the point. The very first time they do something new, they don't completely understand it.  My goodness.
The impact of this approach to college application coverage can't be understated.  Thousands of students have already had to give up most of their summers at the insistence of parents who have caught the angst early, eager to make sure that college essay sparkles, unaware that the number one cause of weak essays isn't underwriting, but overwriting.
Parents who haven't been on their seniors about college since Father's Day read these August articles and panic, fearing their child is now "behind".  They plop their senior in front of a computer screen and tell them they can't come out until an application is finished—for a college that doesn't even start reading applications until January 10.
Parents whose children really understand themselves, and had no intention of applying to these schools, now feel their child is "losing out" on something, and suddenly insist that an application or two to the Big 25 is a good idea, "just to see what happens", even though their student is well aware of what will happen.
This brand of media attention has never served high school seniors well, and it's likely to make matters even worse for this year's seniors, who are looking to gain their footing after two years of scholastic uncertainty.  In the interest of their well being—or, to use a phrase that is on the verge of becoming unimportant due to its overuse, their mental health—how about a few less media stories on the impossibility of getting into college and its excessive expense, and a few more stories about the 75% or so of colleges who admit more than 50% of their applicants, and the many colleges who are forgiving institutionally-based student loans?  Could the media finally discover the urban and rural colleges whose buildings have not a hint of ivy that are turning around the lives of students who didn't have the opportunity to take 7 AP classes in high school, students who are shining academically?  How about the students who are making community college work, earning a degree that costs less from start to finish than one year of Harvard, all while the students typically work about 30 hours a week?
It's certainly true many people turn to the media to read stories that will fuel their dreams—that's why so many people follow the Olympics, and replay the video of the woman who was reunited with her dog after two years.  But stories about the uncertainty of the college selection process don't feed students' sense of the possible; they nourish their nightmares.  They've had enough of that these past two years, and may be headed for more.  The best thing the press can do for them, and for our society, is to admit there are more than 25 good colleges in this country, and wake the students to a better vision of how to apply to college, other than run a gauntlet that, at the end of the day, is largely of the media's own making.