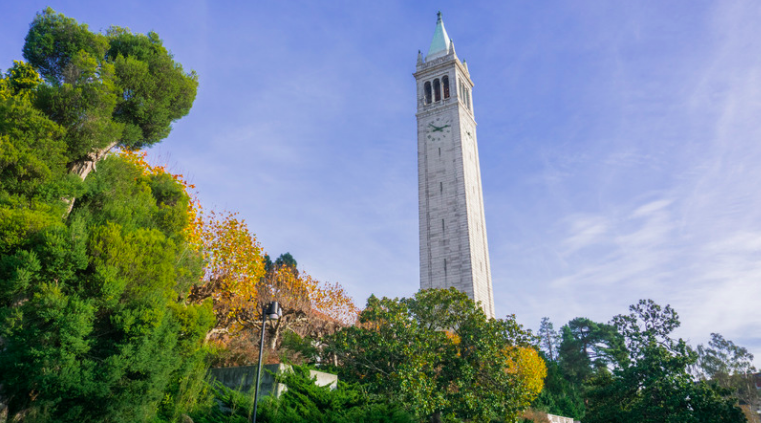 The time has finally come.
For years high school students interested in engaging in a traditional four-year undergraduate business program leading to a BS in Business Administration have had to look beyond University of California, Berkeley and its world-renowned Haas School of Business. Well those days are over.
The Fall 2023 admissions cycle is the first admissions cycle when UC Berkeley will be considering first-year applicants for Haas' new Spieker Undergraduate Business Program for which the first four-year cohort of students will enroll in August of 2024. It's named in recognition of a $30 million gift from Haas alumnus Warren "Ned" Spieker, and his wife, Carol, and its launch will give future Haas undergrads an additional two years of deeper learning, including career development, study abroad opportunities, entrepreneurship programs, capstone projects, mentorship engagements, and internships.
Previously, the only ways a first-year student could enter Haas earlier than junior year was through the school's specialized Global Management Program (GMP), a direct-admit program leading to a concentration in global management for students interested in learning about business from a global perspective, and its M.E.T. program, for students who want to learn at the intersection of engineering and business and in the process earn degrees from both the College of Engineering and the Haas School of Business.
"A four-year undergraduate business experience will provide remarkable new opportunities for students," said Ned Spieker, who is also a Haas School Board member and founder and former Chairman and CEO of Spieker Properties, one of the largest owner-operators of commercial property in the U.S. "My hope is that this gift will help build a program that's second-to-none in the world, cementing Haas as the top undergraduate business school for generations to come."
"This is a historic, game-changing investment in undergraduate business education," said Berkeley Haas Dean Ann E. Harrison. "We are so thrilled that Ned and Carol have made a commitment to Haas toward building the next generation of business leaders."
Up until this year, students have exclusively applied to the Haas Undergraduate Program as sophomores and enrolled as juniors. While most Haas undergraduates will enter as freshmen in the future, those students already at UC Berkeley and transfer students may continue to apply for acceptance to the program as sophomores for the time being.
Now, let's get into the mechanics of how applying to Haas' Spieker Program will work for first-year (mostly high school senior) applicants.
First, such applicants can begin working on the UC application now (it opened on August 1) and must submit the application during the unique two-month window between October 1 and November 30. For the uninitiated, the UCs do things their own way with their own application (no Common App accepted here) and an application submission window that ends at the end of November. UC Berkeley is generally considered the most selective of all the UCs, though UCLA, which has different undergraduate strengths and often attracts different types of undergraduate students, is quite selective as well.
Second, and only after submitting the UC application, applicants must also complete and submit the Haas supplemental application (back in the day many more selective colleges had two-part phased applications). Applicants will receive an email from the UC Berkeley Office of Undergraduate Admissions within five to seven business days after submitting their UC application with information regarding how to start their Haas supplemental application, which includes an essay question and a video interview upload. If prospective students don't submit a complete the Haas supplemental application by January 5, 2024, their admission to Haas and UC Berkeley will be automatically denied.
Finally, admissions decisions will be released by the end of March and admitted students will have until May 1 to accept offers of admission.
The Berkeley Haas Undergraduate Program was founded in 1898, the same year the business school (then called the College of Commerce) was established. Haas is the second-oldest business school in the United States behind University of Pennsylvania's Wharton School of Business, which American entrepreneur and industrialist Joseph Wharton established as the world's first collegiate school of business in 1881.
The launch of Spieker at Haas will surely put Wharton (Penn), Mendoza (Notre Dame), McDonough (Georgetown), Marshall (USC), and Ross (University of Michigan), among others, on notice while attracting some of these same universities' applicants to take more seriously the Bay Area of California as a strong-fit undergraduate destination.