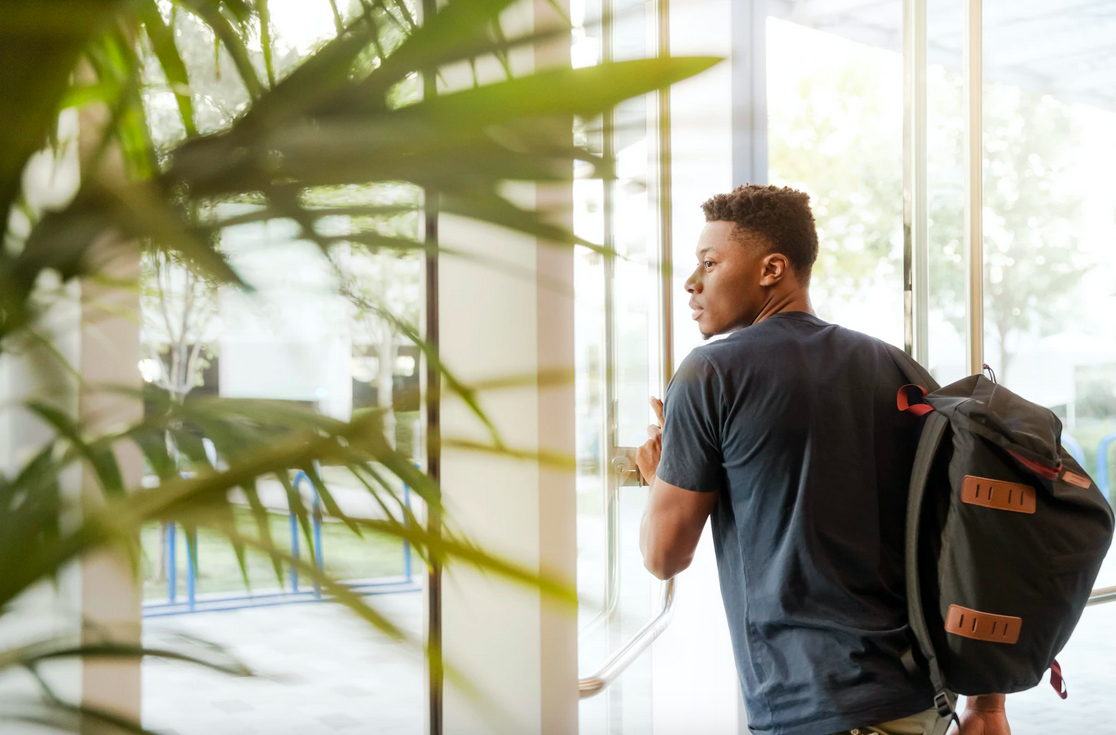 For new high school graduates, choosing a college major can be a challenge. Bombarded with recommendations from parents, friends, and teachers, it can feel truly overwhelming.
The Bureau of Labor Statistics tells us that over three million students graduated high school in 2022. That's a lot of bright young minds that recently started a new chapter in their journey of education.
Science and technology are rapidly changing our future, and the implications are many. It's a good idea for students to start preparing for a field that will offer them opportunities in the future. Let's look at four interesting majors that you can consider.
1. Cybersecurity
Cybersecurity is one of the most promising majors for students considering their college education. It is a field that works to safeguard digital assets, ensure privacy, and maintain the integrity of systems and networks.
Over the last few years, cyberattacks have been on the rise. It's not just the frequency, though. Even the sophistication of cyber attacks is growing. The consequences of financial losses, reputational damage, and threats to national security are immense. Cybercrime Magazine predicts that cybercrime will cost the world $10.5 trillion within the next two years.  This represents a 57x increase when compared to 2015.
Thus, it is easy to see how a major in cybersecurity is one of the best investments you can make.
What exactly can you learn with this major? Quite a lot!
Here are some of the skills you will gain after completing your degree:
Threat Assessment and Defense
Network Security
Ethical Hacking and Penetration Testing
Cryptography
Incident Response and Digital Forensics
Compliance and Risk Management
The proliferation of Internet of Things (IoT) devices and the interconnectedness of systems constantly introduces new vulnerabilities. You, as a cybersecurity professional, will play a big role in securing these devices and ensuring data privacy.
2. Applied Statistics
This field offers a strong foundation in statistical theory and its practical applications. In an era driven by data, the ability to collect, analyze, and interpret information is in great demand across various industries.
According to Michigan Technological University, with applied statistics, you learn to solve real-world problems and understand advanced statistical methods. You will also derive insights from complex data and assist in evidence-based decision-making and problem-solving. If that sounds fascinating, this might be the major for you.
The fact that you don't require in-person lessons to learn statistics means you can complete your degree virtually. An online statistics degree can be perfect if you wish to pursue other interests while continuing your education at the same time.
These days, organizations rely on statistical analyses to understand trends, patterns, and correlations. From healthcare and finance to marketing and social sciences, people with the skills to extract valuable information from data are in high demand.
A major in applied statistics will equip you with a broad range of statistical techniques. Here are a few examples.
Statistical Modeling
Experimental Design
Data Visualization
Statistical Software
Probability Theory
Big Data Analytics
As companies come under more scrutiny, ethics will also play an important role. You, as a statistician, can help in developing frameworks to handle sensitive data, ensure fairness, and address algorithmic biases.
3. Bioengineering
Bioengineering is one of those fields that feels like it's going to be responsible for some jaw-dropping developments in the coming years. It offers a unique blend of engineering principles and biological sciences.
Bioengineering aims to solve biological and medical challenges through breakthroughs in healthcare, quality of life, and other global health issues.
During your degree, you will be trained in highly specialized skills such as:
Biomedical Instrumentation
Biomechanics
Bioimaging
Tissue Engineering
Biotechnology and Genetic Engineering
Systems and Synthetic Biology
Bioengineering is going to be essential for tackling complex problems at the intersection of biology, medicine, and engineering. It is the right pick if you feel like being involved in radical advancements, such as brain-computer interfaces and neural prosthetics, is for you.
4. Robotics Engineering
Robotics Engineering is an exciting option for students embarking on their college education. It offers the opportunity to delve into the world of advanced technology and automation – two fields rapidly growing fields.
As robotics continues to revolutionize various industries, the need for skilled professionals in this field is also rapidly expanding.
Robotics Engineering is going to be critical for the development and implementation of intelligent machines that can perform tasks autonomously or collaborate with humans. Some of the key skills you will learn are:
Robot Design and Development
Robotics Programming
Sensors and Perception
Motion Control
Human-Robot Interaction
Artificial Intelligence and Machine Learning in Robotics
The exploration of space and extraterrestrial environments requires advanced robotics systems. Robotics Engineers will be at the forefront of developing robots for space exploration, satellite servicing, and planetary missions. It is a field that enables scientific discoveries and pushes the boundaries of human exploration.
Conclusion
While these four majors are on the more interesting side, it doesn't mean that these are the only promising ones out there. Every field has its rightful place out there in the world.
It may seem like AI and automation are going to replace many areas. However, it is likely that a surprising number of fields will survive and thrive.
There is always going to be a place for people who are passionate and wish to reach the highest levels of excellence that they can.
Think about what you really want to do in life and what broad category that would fall under. Research your options and the opportunities, and you will have planned far ahead than a lot of your peers.