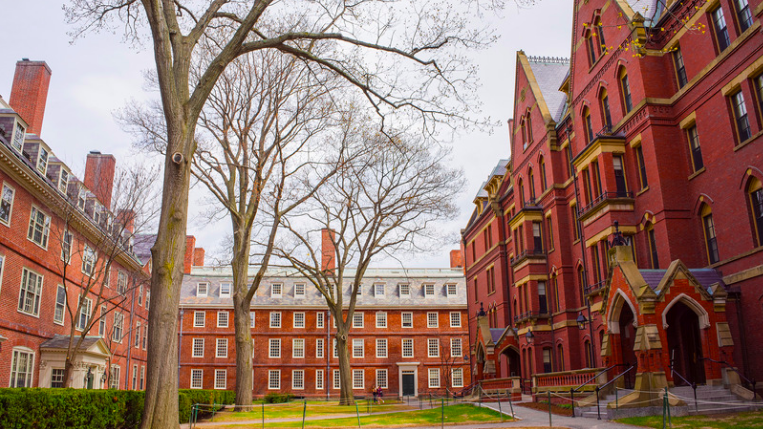 Harvard University's 2023-2024 supplemental short essay prompts for first-year applicants have now been revealed with the launch of the 2023-2024 Common Application. This news comes in the wake of Harvard's past use of affirmative action being ruled unlawful by The Supreme Court of the United States earlier this summer.
Unlike last year, when Harvard allowed applicants to upload an essay on any topic of their choice to its supplement to the Common App or Coalition application, this year, Harvard is now requiring first-year applicants to respond to five supplemental short answer prompts in up to 200 words each. This is up to 1,000 additional words of supplemental writing applicants can use to further differentiate their applications for first-year admission.
While four of the five new prompts are relatively direct and innocuous, the first of the five new prompts, though not referring specifically to the affirmative action case Harvard just lost at The Supreme Court, does take advantage of the following paragraph of Chief Justice John Roberts' majority opinion in the case:
"At the same time, as all parties agree, nothing in this opinion should be construed as prohibiting universities from considering an applicant's discussion of how race affected his or her life, be it through discrimination, inspiration, or otherwise. See, e.g., 4 App. in No. 21–707, at 1725–1726, 1741; Tr. of Oral Arg. in No. 20–1199, at 10. But, despite the dissent's assertion to the contrary, universities may not simply establish through application essays or other means the regime we hold unlawful today. (A dissenting opinion is generally not the best source of legal advice on how to comply with the majority opinion.) "[W]hat cannot be done directly cannot be done indirectly. The Constitution deals with substance, not shadows," and the prohibition against racial discrimination is "levelled at the thing, not the name." Cummings v. Missouri, 4 Wall. 277, 325 (1867). A benefit to a student who overcame racial discrimination, for example, must be tied to that student's courage and determination. Or a benefit to a student whose heritage or culture motivated him or her to assume a leadership role or attain a particular goal must be tied to that student's unique ability to contribute to the university. In other words, the student must be treated based on his or her experiences as an individual—not on the basis of race. Many universities have for too long done just the opposite. And in doing so, they have concluded, wrongly, that the touchstone of an individual's identity is not challenges bested, skills built, or lessons learned but the color of their skin. Our constitutional history does not tolerate that choice."
2023-2024 Harvard University Supplemental Essay Prompts
1. Harvard has long recognized the importance of enrolling a diverse student body. How will the life experiences that shape who you are today enable you to contribute to Harvard? (200 words)
2. Briefly describe an intellectual experience that was important to you. (200 words)
3. Briefly describe any of your extracurricular activities, employment experience, travel, or family responsibilities that have shaped who you are. (200 words)

4. How do you hope to use your Harvard education in the future? (200 words)
5. Top 3 things your roommates might like to know about you. (200 words)
—
As most high school seniors applying to Harvard do so through the Common Application, most Harvard applicants will also need to respond – and respond well – to one of the Common App's main essay prompts in order to be considered for admission at Harvard. Good luck to all those students applying to join Harvard's Class of 2028.
Meanwhile, the 2023-2024 supplemental essay prompts for students applying to be first-year students at fellow Ivy League institutions Brown, Columbia, Cornell, Dartmouth, Penn, and Yale have now also been released. Only Princeton has yet to release its supplemental essay prompts for the 2023-2024 admissions cycle.