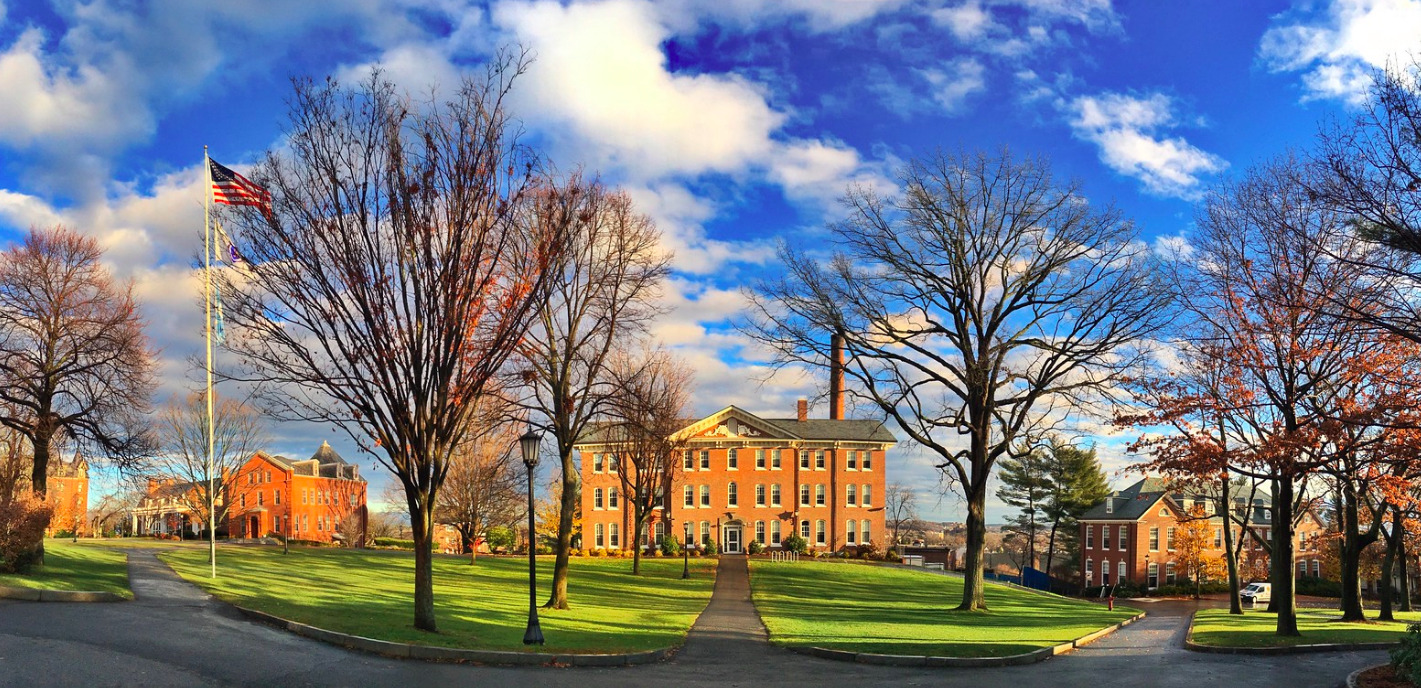 While occasionally colleges extend application deadlines in response to hurricanes or other natural disasters, Tufts' announcement in October that it would extend its Early Decision I (EDI) deadline from November 1 to November 17 in response to COVID-19 and various natural disasters didn't pass the smell test.
It's one thing to be or appear charitable by giving struggling students a few extra days or a week to complete their applications; yet, giving every applicant seventeen extra days to submit applications EDI is an extreme act that reeked of desperation.
Now, we are getting Common App data that supports our suspicions.
Inside Higher Ed shared that Common Application colleges are seeing average application declines of eight percent this fall. Meanwhile applications for first-generation students and those eligible for fee waivers are down sixteen percent so far. A full sixty percent of Common App colleges are seeing application declines. In addition Common App colleges and universities in the Northeast and Midwest experienced the steepest declines in application volume – down a full fourteen percent compared to last year.
While we don't yet know if Tufts is one of the schools with application declines, by pushing its EDI deadline out nearly three weeks the university is signaling that it at least wanted more EDI applications to review for some reason (it could be a dip in application numbers, some other internal application target not being met by late October, and/or just the desire to make more money – after all, Tufts does charge $75/application).
This was all expected and is one of the main reasons why colleges were so fast to go SAT- or ACT-optional for members of the high school class of 2021. Colleges rightly worried that pandemic closure-induced job/income losses and the ongoing pandemic itself would scare students away from wanting to live and learn in close quarters far from home. This is an acute worry at second tier or lower colleges that cost a pretty penny to attend. Interestingly, with so many colleges now SAT- and ACT-optional it is likely that the biggest name colleges are benefitting most from the test-optional trend while others like Tufts that have more limited name-brand appeal are more likely to be overlooked by students newly-emboldened to apply to reach colleges they would have never considered if their SAT or ACT scores were any good.
For instance, let's say you are a straight A student with a 1010 on the SAT; in a typical year you would never apply to anything other than your state university an a few others with relatively low test score averages. This year, you say to yourself, "I might as well put in an app or two to Harvard and Yale since they won't look at my scores." Notice how Tufts (or other similar schools) was not mentioned in such a hypothetical student's line of reasoning. That's because most college applicants have never heard of Tufts. Those who have are also probably holding off on applying EDI to Tufts when the school also offers EDII. This is because many typical EDI Tufts applicants are now going to try and swing for the fences at Brown, Penn, Princeton, or Harvard. Tufts likely finds itself in a doughnut hole of a situation.
January 2021 Update: Tufts is thrilled with itself because overall it got thirty-five percent more applications this admissions cycle compared to last year. Yet, in Tufts' self-congratulatory press release, Tufts attempts to memory hole the fact that pushing back its ED deadline nearly three weeks probably played at least a small role in the increase. The main driver, of course, was Tufts's decision to go test-optional, which resulted in HALF of Tufts applicants this cycle opting not to submit ACT or SAT scores with their applications! It will be interesting to learn what percentage of those accepted ultimately did or did not submit their SAT or ACT scores. As things stand now, it's pretty clear that Tufts simply wanted to drive up its perceived selectivity as much as possible by driving down its top line acceptance rate and used test-optional applicants to do so. Should Tufts ultimately accept a significant percentage of its Class of 2025 via the test-optional pathway, how selective can Tufts really be considered? Maybe its acceptance rate will plummet, but, objectively, it will no longer be a college that prizes academic excellence above many other factors. This is because assessing a student by his or her grades in high school as the only measure of academic achievement denies reality that is obvious to most astute observers: most American high schools have become environments of rampant grade inflation and short-term self-esteem boosting and very little more. While SAT and ACT scores are imperfect measures of academic excellence, they are a least objective standardized measures that allow colleges to compare what applicants know upon submitting their application regardless of what curriculum applicants experienced in high school. Test optional colleges may still reject more students than they accept, but what they are basing their admissions decisions on is more akin to what those holding a velvet rope at a night club base their admissions decisions on than any sort of academic achievement metric.