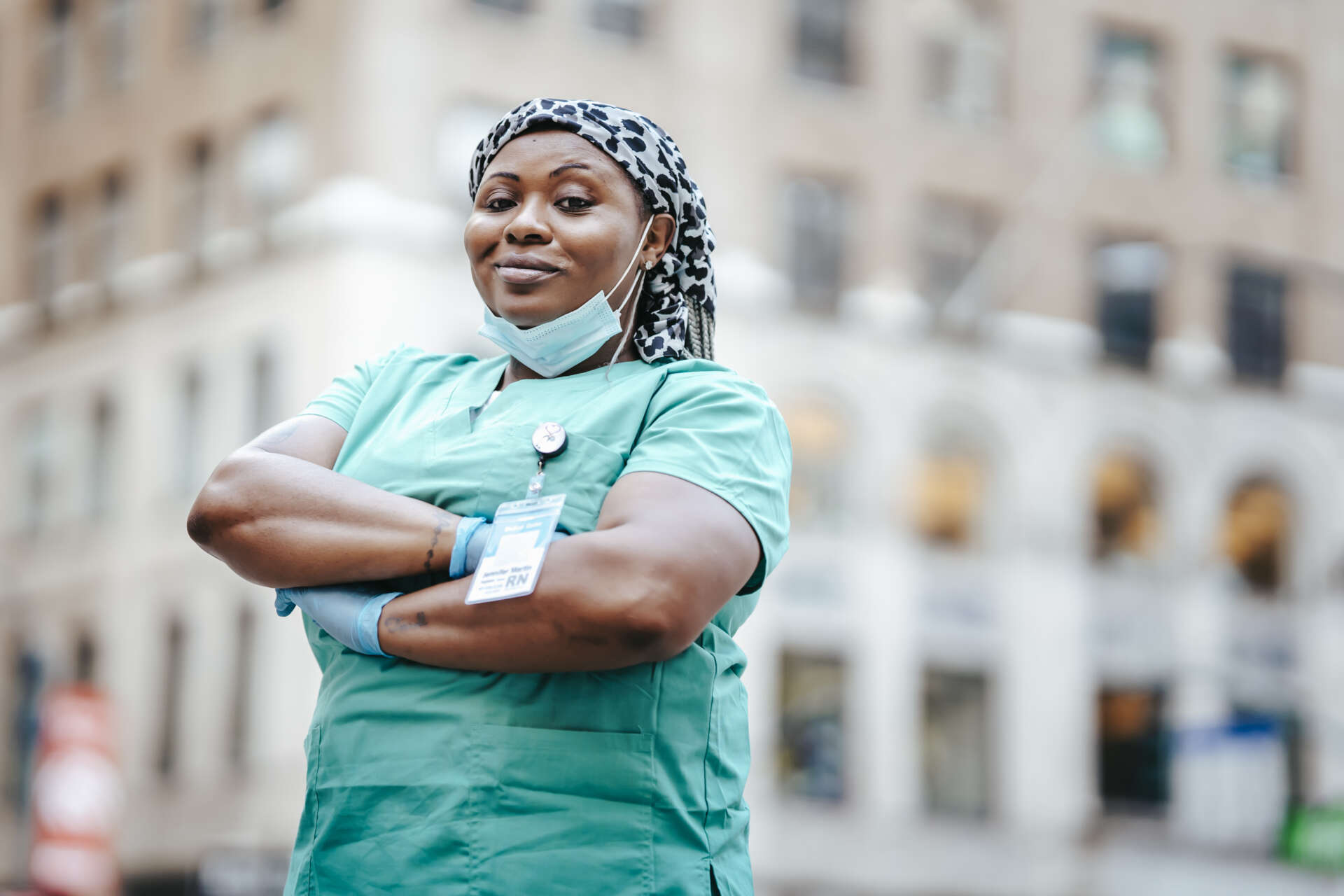 Pursuing a degree in nursing can be a significant turning point in a student's career progression. It can equip you with knowledge and skills in various areas of nursing, enabling you to advance your career and pursue leadership roles in the future. 
This article will explore the impact of a nursing degree, including opportunities for growth, career advancement, and higher salaries.
Why Pursue BSN and MSN Degree Programs?
A Bachelor of Science in Nursing (BSN) degree is a crucial foundation for a nursing career. However, as the requirement for higher education and advanced expertise is on the rise, a significant number of nursing students also opt for a Master of Science in Nursing (MSN), which enables them to augment their proficiency and enhance their professional prospects.
Once you've graduated, pursuing an MSN online course is an excellent option for those who want to continue working while earning an advanced degree. One of the significant benefits of pursuing a BSN to MSN online program is the flexibility it provides. The program at Wilkes University, for instance, prepares nurses to become leaders in the field through a comprehensive online curriculum.
The program covers advanced patient care, healthcare administration, nursing education, and nursing research, among other areas nurses can study. One of the benefits of online programs is that students can work through their coursework according to their own timeline, which can make it simpler to juggle professional and personal responsibilities.
Additionally, online programs tend to have more extensive and diverse options, allowing students to pick from a range of programs and institutions. Students can also opt to concentrate their studies in their preferred areas, such as nursing education or nursing administration. With a curriculum designed to meet the evolving needs of the healthcare industry, graduates of the program are well-prepared to pursue leadership roles and advance their careers.
1. Expanded Career Opportunities
A degree in nursing provides training and specialized knowledge in various domains, enabling students to serve their community and pursue leadership roles in the future.
And once you choose the right specialization, your options are no longer limited to working as a nurse in healthcare settings. One of the most popular career paths is becoming a nurse practitioner (NP). 
NPs are advanced practice registered nurses who can diagnose and treat patients, prescribe medication, and perform other medical procedures under the supervision of a physician. NPs are in high demand, particularly in underserved areas, and often earn higher salaries than registered nurses.
Another career path to consider is becoming a nurse educator, wherein you'll instruct nursing students in academic settings and offer further education to practicing nurses. With a Master's degree, you can teach in diverse environments, such as universities, community colleges, and hospitals.
2. Higher Earning Potential
One of the most significant benefits of pursuing a degree in nursing is the potential for higher earnings. According to US News, registered nurses (RNs) in the US earn an average annual salary of USD 77,600.
Moreover, nurses with a master's degree can earn significantly more than those with a BSN or ADN. According to Nursing Process, with a few years of experience, an MSN degree holder's salary may easily rise to over $110,000.
As nurses with this degree typically take on advanced roles, such as nurse practitioner, nurse anesthetist, or nurse midwife, they are compensated at a higher rate. 
3. Leadership and Management Opportunities
A career in nursing can also give you a chance to pursue leadership roles in healthcare administration, nursing management, and other areas that require strong leadership and management abilities. Of course, you will have to persevere for years and earn the right qualifications.
Nurse managers oversee nursing staff, ensure high-quality patient care, and manage budgets and resources. Healthcare administrators are responsible for managing healthcare facilities, developing policies and procedures, and ensuring compliance with regulatory requirements.
4. Personal and Professional Growth
A nursing degree program offers a rigorous and rewarding academic journey, helping you broaden your knowledge and expertise, as well as hone your critical thinking and problem-solving proficiencies.
For instance, through an MSN program, nurses gain a deeper understanding of the nursing profession, its history, theories, and evidence-based practices. They also learn about healthcare policy, ethics, and legal issues, enabling them to advocate for patients and make informed decisions in complex healthcare environments.
5. Increasing Demand for Nurses
As the healthcare industry continues to evolve and become more complex, there is an increasing demand for nurses, particularly ones with advanced and specialized degrees. 
According to the US Bureau of Labor Statistics, employment for nurses is projected to grow by 9%, with an average of 194,500 openings every year between 2020 and 2030. The growing nursing shortage in the country will further accelerate the demand for qualified and trained nurses. That makes a nursing degree an asset for anyone looking to build a successful career while serving their community.
Earning a Degree in Nursing Provides Several Advantages
The American Association of Colleges of Nursing reports that more than 500 nursing schools nationwide offer a selection of more than 2,000 graduate programs. These are suited to the requirements of nurses with various levels of education. 
With the healthcare industry's continued growth and increasing complexity, pursuing a degree in nursing is a good idea for those who want to make an impact in the world while building a thriving and profitable career.