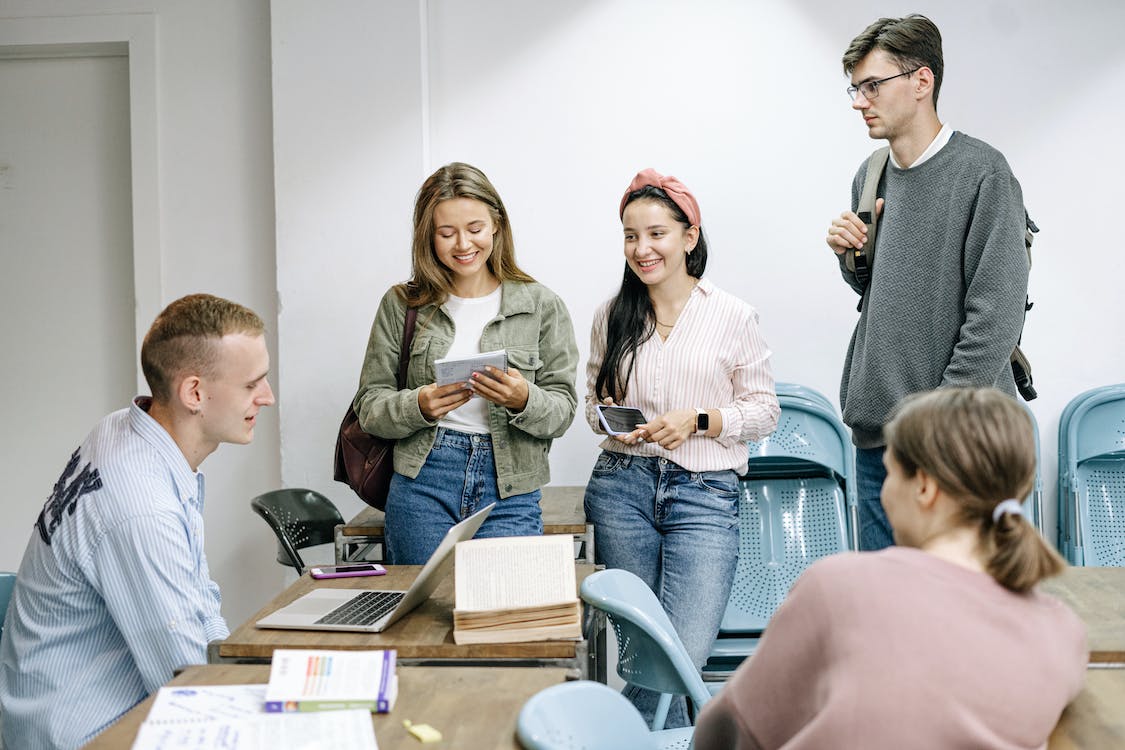 Students, especially those in high school, have the power to influence and shape the future of education in a variety of ways.
With the number of high school students in the United States estimated to reach more than 17 million in 2023, as per Statista, the future of education is in the hands of the younger generation. From advocating for changes in their own schools and communities to embracing new learning opportunities and technologies, there are many ways in which students can have a positive impact on the future of education.
Let's explore some of the ways in which high school students can make a difference and contribute to a brighter future for education.
Advocate for Changes in Your School 
Advocating for changes in their schools and communities is one of the most effective ways that high school students can impact the future of education. Students can identify areas where improvements are needed, such as curriculum changes, increased resources, or better facilities.  
One recent example of student advocacy for change in education is the movement for ethnic studies in high schools. Assembly Bill 101, which was signed into law by Governor Gavin Newsom in October 2021, mandates that high school students in California must take one semester of ethnic studies as a graduation requirement.
California is the first state to require this type of course, and schools must offer them starting in the 2025-2026 school year. This law applies to students in the class of 2030. By advocating for changes like this, high school students made a significant impact in their own schools and communities. In this case, they identified areas where they believed improvements were needed and pushed for changes.
Students can also support extensive changes in educational policies, be it at the regional, state, or national levels. This can involve lobbying elected officials, participating in rallies and protests, or working with advocacy organizations that focus on education issues.
Advocating for changes in schools and communities can be a powerful way for high school students to impact the future of education. By speaking out and taking action, students can help create a more inclusive, equitable, and effective education system that benefits everyone.
Develop Skills and Mindsets for Lifelong Learning and Adaptability
One of the most important ways that high school students can impact the future of education is by developing skills and mindsets for lifelong learning and adaptability. By developing these skills and mindsets, students will be better prepared for success in the future.
One way that students can develop these skills is by participating in extracurricular activities and pursuing their passions outside of the classroom. This can include activities like volunteering, internships, and part-time jobs. By taking on these challenges and learning new skills, students can develop a growth mindset and become more resilient.
Another way that students can develop lifelong learning and adaptability is by pursuing advanced degrees like a master's or doctorate in higher education. This type of education can provide students with the opportunity to deepen their knowledge and understanding of educational systems and policy. 
The best part is both a master's and a doctorate in higher education degrees can be pursued in online mode. The flexibility and convenience of pursuing a master's or doctorate in higher education online is a significant advantage for students who have other commitments, such as work or family responsibilities. 
Another benefit of pursuing a master's and a doctorate in higher education online degree is the opportunity to learn from a diverse group of students and professors from around the world. Online programs can attract students from different geographic locations and backgrounds, providing a rich and diverse learning experience that can broaden a student's perspective on education.
Pursuing a doctorate in higher education online is an excellent way for students to gain advanced knowledge and skills in the field of education. However, there are certain criteria that students need to fulfill to qualify for such programs.
According to a recent blog by Rockhurst University, students who wish to pursue a doctorate in higher education online must have a master's degree in any field or have completed at least 33 graduate credits. Also, students must have a minimum GPA of 3.0 and provide two professional letters of recommendation, a personal statement, a research statement, etc. 
Embrace Technology and New Learning Opportunities
In today's world, technology plays a vital role in shaping the future of education. Students who embrace technology and new learning opportunities have a significant advantage over those who do not.
One way that students can embrace technology is by using online learning resources. There are countless online platforms and resources available that can help students learn new skills and gain knowledge in different subjects. Many of these resources are free and can be accessed from anywhere, making them an excellent option for students who are unable to attend traditional classes.
Another way that students can embrace technology is by using educational apps. There are numerous apps available that can help students learn and study more efficiently, from flashcard apps to grammar checkers to math problem solvers. These apps are designed to be user-friendly and accessible, making them an excellent resource for students of all ages and skill levels.
Students can use technology to connect with other students and educators from around the world. Social media platforms and online forums allow students to engage in discussions and collaborate on projects with others who share similar interests and goals. This type of collaboration can lead to new ideas and perspectives, ultimately benefiting the future of education.
A report showed that a majority of K-12 teachers and administrators, about 78%, feel that technology has had a positive impact on students' productivity in the classroom. Also, nearly 65% of educators surveyed believe that students are more productive today than they were three years ago due to the increased use of technology in education. 
These figures are a clear indicator of the fact technology is positively impacting students' learning outcomes and can serve as a driver for change in the future.
Foster Collaboration and Dialogue With Teachers and Peers
Effective collaboration and open dialogue between teachers and students can play a significant role in improving the future of education. When students work closely with their teachers, they can provide valuable insights and feedback on what is working well in the classroom and what can be improved.
Similarly, peer-to-peer collaboration and dialogue can help students develop a deeper understanding of the subject matter, build strong relationships with their classmates, and gain valuable insights into different perspectives.
To foster collaboration and dialogue, students should feel encouraged to ask questions, participate in classroom discussions, and provide feedback to their teachers. Teachers should be willing to receive feedback, open-minded to ideas, and adaptable to modify their teaching approaches to suit the learning requirements of their students.
Collaboration and dialogue can also extend beyond the classroom. Students can form study groups or clubs to discuss topics of interest or work on projects together. Teachers can also facilitate online discussions or use social media platforms to encourage dialogue and collaboration among students. 
Encouraging communication and dialogue among students and teachers can also have a beneficial effect on the mental health of students. When students have close relationships with their classmates and teachers, they tend to feel more confident, involved, and inspired. This can lead to improved academic performance, higher self-esteem, and a more positive outlook on the future.
A recent study by RAND and the Department of Education has found that blended learning, which combines traditional teaching methods with educational technology, can lead to an 8% improvement in student performance. This underscores the importance of collaboration and dialogue between teachers and students, as well as the use of technology in the classroom. 
By working together and utilizing technology, teachers and students can create a more engaging and effective learning environment.
Conclusion
The impact of school students on the future of education is immense. By taking these steps, students can contribute to creating a more effective and equitable education system that prepares future generations for success in a rapidly changing world.
Students need to understand their own power and actively work towards positively improving education. With their passion, dedication, and creativity, they can be the catalysts for change that will shape the future of education for years to come.