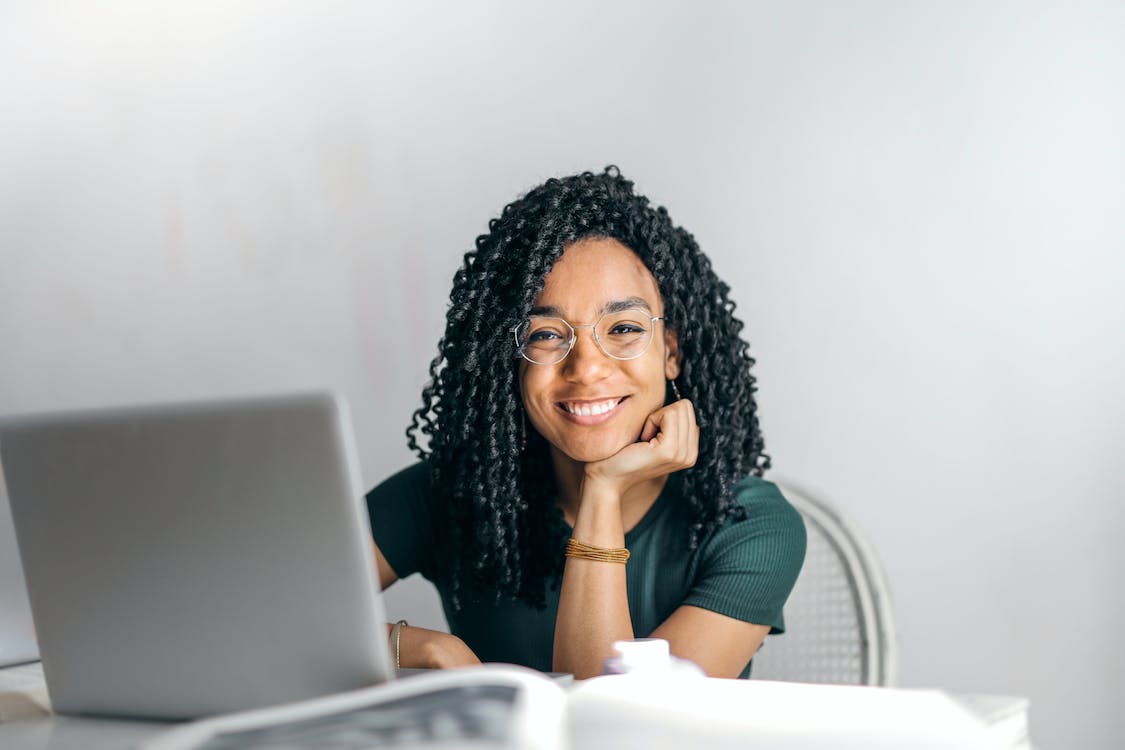 Social work is a fast-growing field that requires a commitment to helping others. According to the U.S. Bureau of Labor Statistics, the job outlook for social workers is promising, with an estimated 9% increase in employment opportunities projected from 2021 to 2031, which is faster than the average growth rate for all occupations. 
This growth is expected to result in approximately 74,700 job openings each year, on average, over the next decade. The majority of these opportunities will arise from the need to fill vacancies left by workers who change professions or leave the workforce.
It's also a rewarding career path, with plenty of room for growth both professionally and personally. If you're considering pursuing social work after graduating from school, there are a few things you should know about getting started on this path. 
Below we'll discuss how to become a social worker, what it means to be one, and some steps to take if you want to pursue this career path after school.
Research Different Types of Social Work
According to Everyday Health, the National Association of Social Workers states that social workers support individuals in dealing with everyday problems, improving their relationships, and resolving personal and family issues. 
While they can diagnose mental health conditions and provide talk therapy, social workers are not authorized to prescribe medication for mental health treatment. What sets social workers apart from other mental health professionals is their specialization in assisting clients who experience disabilities, life-threatening illnesses, or social issues like inadequate housing, substance abuse, domestic conflicts, and unemployment.
Researching different types of social work can help you figure out what type of role is right for you. The field is broad, and there are many different areas of specialization within it. 
Spend some time researching the different types of careers available in the field so that you can get a sense of what might interest you most or fit with your strengths and interests. The different types of social work include clinical, community, school, public health, and even more specialized areas like gerontology (elderly care). 
Each type has its own requirements and training requirements. Knowing what they are before applying will help ensure that your resume gets noticed by potential employers.
Choose a Degree Program
Once you've decided on a career in social work, the next step is to choose a degree program. Most positions require at least a bachelor's degree, so this is an important decision that will influence your career trajectory for years to come.
You'll want to look for accredited programs that offer coursework in areas relevant to social work (e.g., psychology). Some schools also offer dual degrees with other disciplines, such as criminal justice or public administration. These could give you additional skills depending on what type of job opportunities interest you most.
It's also important to understand not just what kind of school you attend but how long it takes. Many people go into debt paying off student loans and may not be able to afford to take too many years off before starting their careers after graduating from college or university.
Get Experience Through Internships or Volunteer Work
While in college, seek out internships or volunteer opportunities to gain experience in the social work field. This will help you build your resume and make connections in the industry.
Internships are also a good way to get experience. If you can find an internship that matches up with your interests, it can be a great way for students to gain valuable hands-on knowledge while they're still studying at school. 
Both internships and volunteer work are good ways for students who want to pursue careers in social work after graduation to get their foot in the door at organizations within their local community. And both types of opportunities can be done on your own time.
Consider a Master's Degree
When you're looking for jobs as a social worker, you may find that many employers require or prefer candidates with a master's degree. While this can make it more difficult to get hired, it also opens up opportunities for higher-level positions and better pay. 
If this sounds like something that appeals to you, consider pursuing an online master's in social work (MSW) or another related field, such as counseling or clinical psychology.
For your master's degree, you can consider joining an online program, such as an online master's in counseling, that can offer flexibility and convenience for individuals who may have other commitments or are unable to attend a traditional on-campus program. 
A master's in counseling provides the necessary education and training to become a licensed counselor, with the ability to help individuals, families, and communities cope with mental health challenges. Graduates in this field can work in various settings, including schools, healthcare organizations, and private practice, and have opportunities for career advancement and higher salaries.
Online programs from accredited universities like the one from St. Bonaventure University offer the same curriculum and resources as on-campus programs. This will help individuals gain the necessary knowledge and skills to become licensed professional counselors. 
Get Licensed or Certified
Once you've graduated from school, it's time to start getting licensed or certified. In some states and types of social work, this is required before you can practice.
Licensing is different than certification. Certification is a voluntary process that helps professionals prove their knowledge and skills through an exam or other assessment tool (like continuing education). 
Licensing involves completing specific steps like passing tests and training programs to receive government permission to work as a professional within their state's borders. 
According to Forbes Advisor, the requirements for licensure may differ based on the state, employer, job position, and responsibilities. To obtain licensure as a clinical social worker, in addition to fulfilling state-specific requirements, one must hold a Master of Social Work (MSW), have acquired professional training and experience for several years, and pass the national exam. Obtaining licensure is a prerequisite for providing clinical services.
Some states require both licensing and certification, while others only require one or the other. But regardless of which route you take, you must do some research on what each entails before making any decisions about your career path.
Network With Professionals in the Field
The first thing you should do is network with professionals in the field.
Conference attendance, joining professional organizations, and reaching out to social work professionals in your area are all great ways to make connections and learn about job opportunities. Ask them for advice, ask them for a job, or even just ask for referrals so that you can get started on your career path as soon as possible.
Apply for Entry-Level Positions
Once you have your degree and relevant experience, start applying for entry-level social work positions. Look for job openings at social service agencies, non-profits, or government organizations, and tailor your resume and cover letter to highlight your skills and experience.
If this is the first time that you've applied for a job in the field of social work (or any other field), it may be helpful to ask friends who work in the industry if they can offer advice on how best to present yourself in an interview setting. They might tell you things such as "be honest" or "showcase all of your interests."
Continue Learning and Growing
As a social worker, you need to be constantly learning and growing. Social work is an ever-evolving field that requires constant updating of skills and knowledge. You should stay abreast of the latest research findings, trends in your area of practice, best practices for working with clients or patients, etc.
To be successful as a social worker after graduation (or even while still in school), you must make time for continuing education opportunities such as webinars or conferences where you can learn new skills and techniques from experts in their fields. Social workers should also take advantage of training opportunities offered by their employers.
Conclusion
In conclusion, we hope that this article has helped you understand the steps you can take toward becoming a social worker. We know it's not always easy to make decisions about your future, but with some research and planning ahead of time, your path will become clearer.