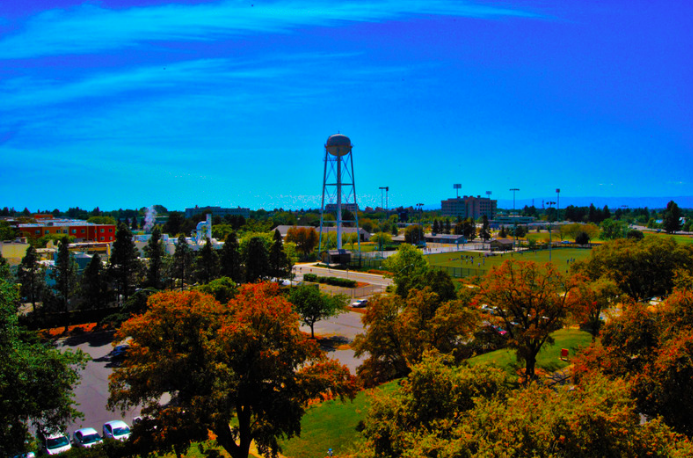 This Friday afternoon, UC Davis will share via email admission notices with high school seniors who applied to UC Davis for Fall 2023. Students can also check their status in MyAdmissions, the university's secure admission portal.
UC Davis received more than 94,000 applications for first-year admission, and while the university expects to grow the size of its incoming first-year class by approximately 200 new students this fall, admission remained competitive. As a result, many highly qualified applicants were offered a space on UC Davis' waitlist or denied due to space limitations.
Robert Penman, UC Davis' Executive Director of Undergraduate Admissions, said the campus aims to enroll an entering class of about 9,400 new undergraduates, up about 200 from fall 2022. Plans call for almost all of that increase to come from among California residents. California residents applying to be first-year students at UC Davis numbered 65,109 and account for 68.8% of all first-year applicants.
Students who were offered a space on the waitlist should take advantage of that opportunity and opt-in by April 15 if they remain interested in attending UC Davis this fall. The waitlist remains a viable opportunity for admission depending on how many accepted students commit to attend.
Thus, admission to the UC Davis Class of 2027 is a great achievement. UC Davis has created a fun virtual celebration kit, and accepted students are encouraged to attend one of the university's upcoming events through which students can learn more about the Davis campus.
Admitted first-year students have until May 1 to commit to UC Davis by submitting their Statement of Intent to Register (SIR) through MyAdmissions. Admission notices for transfer applicants will go out in late-April, with an SIR deadline of June 1.
UC Davis, formally known as the University of California, Davis, is a public research university that has a long-standing tradition of excellence in agricultural and environmental research, which is reflected in its academic programs, research centers, and collaborations with industry partners. The university is also home to several state-of-the-art research facilities, including the California National Primate Research Center, the UC Davis Medical Center, and the Genome Center, among others. Overall, UC Davis offers a vibrant and dynamic student experience, with over 700 student organizations, world-class athletic facilities, and a beautiful campus located in one of the most scenic regions of the most populous state in America.
UC Davis is located in Davis, California, which is in Yolo County and situated in the Sacramento Valley, about 15 miles west of Sacramento. The campus spans over 5,300 acres, making it one of the largest university campuses in the United States.
The physical campus is characterized by its open spaces, bike paths, and modern architecture. The campus is divided into several distinct areas, including the main campus, the Health Sciences District, and the West Village student housing complex. The campus features a mix of historic and modern buildings, including the iconic Mondavi Center for the Performing Arts, which hosts a wide range of cultural events throughout the year.
UC Davis is also known for its commitment to sustainability, and the campus is designed with sustainability in mind, featuring green roofs, solar panels, and other environmentally-friendly features. The campus is home to the UC Davis Arboretum, a 100-acre garden and educational center, which showcases the region's native flora and fauna. Overall, the UC Davis campus is a beautiful and unique setting that offers a great environment for students, faculty, and staff to learn, work, and explore.