University of Arizona's admissions team has sent a September update to college counselors that is chock-full of news from the Tucson-based public university.
In terms of "need to know" information," Arizona is sharing news that its "admission decision letters are starting to hit mailboxes all across the country." As with other rolling admission college, the sooner a student applies to University of Arizona  the better because Arizona will roll out admissions decisions in only a matter of weeks after a student's application file becoming complete. Students interested in University of Arizona can apply here.
Meanwhile, The Arizona Tuition Award,University of Arizona's merit scholarship opportunity for non-resident students, is also worth noting. As long as students apply and submit their official SAT and/or ACT scores directly from the testing agency by May 1, 2020, they will be reviewed for Arizona's highest merit scholarships. The Arizona Tuition Award looks at unweighted, 6th semester GPA in the 16 core courses and official SAT or ACT scores. Check out Arizona's transparent scholarship grid below to see what seniors can qualify for. See other scholarships students may be able to receive here.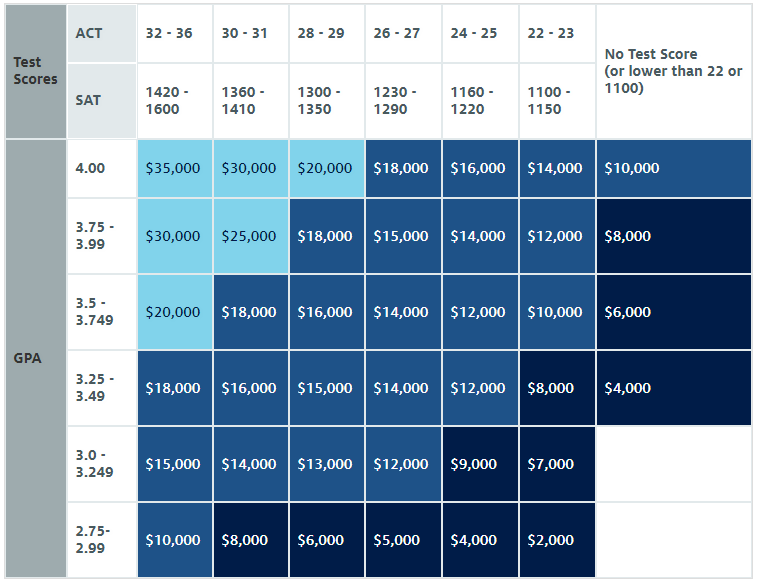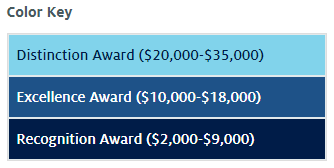 In terms of "good to know information," Arizona's admissions team encourages students and their families to visit UA's storied campus and it "pleased to offer an assortment of events that showcase why the University of Arizona is unlike any other university in the world!" Arizona's campus Ambassador tours are a great start to get a true Wildcat experience and are offered Monday through Saturday throughout the year. Students will have the opportunity to learn more about the University of Arizona's curriculum, campus life, and the admissions process with an insightful tour hosted by a current Wildcat.
Meanwhile, Arizona Experience dates are also now available for sign ups. Arizona Experience is a full day, conference style event where students can learn more about the University of Arizona academic and extracurricular opportunities, connect with student services and organizations, enjoy a free lunch in one of many Student Union dining locations, tour a residence hall and more. Arizona Experience is a very popular event and fills up rather quickly. Advanced reservations are required in order to attend Arizona Experience. This event is free for all prospective students and guests are $20 each.