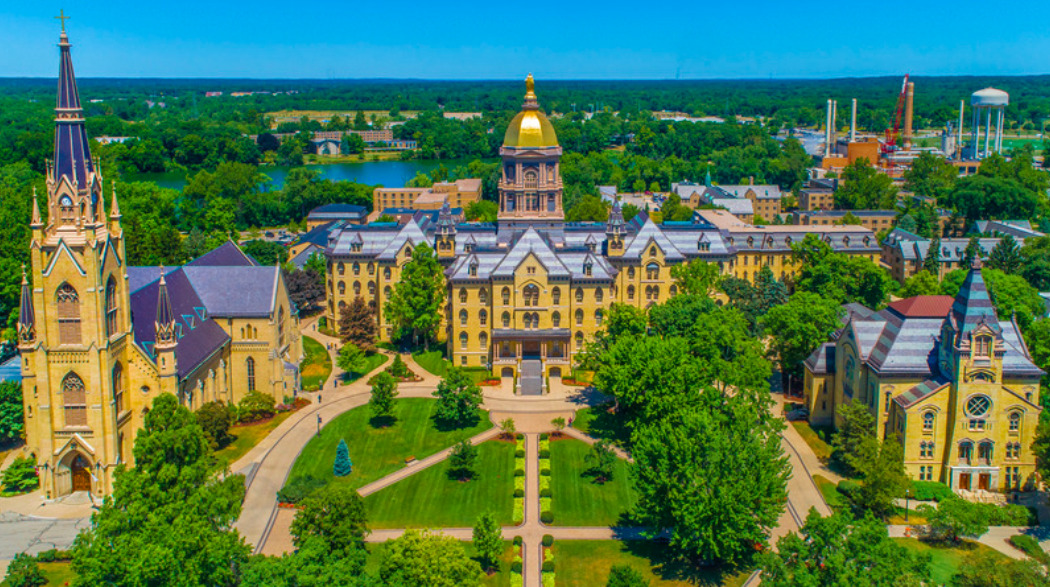 University of Notre Dame saw the number of students who applied via its Restrictive Early Action (REA) plan skyrocket this fall. A record 9,683 students applied to Notre Dame Restrictive Early Action in 2021. In 2020 7,744 students applied to Notre Dame Restrictive Early Action. That represents an over 25% increase in just one year.  Those applying to Notre Dame Restrictive Early Action have until May 1 to deposit and were able to apply to other colleges with Early Action programs but they were not allowed to apply concurrently via other colleges' binding Early Decisions plans.
Yet, despite far larger numbers of REA applications to review, Notre Dame only accepted two more students REA in 2021 than it did in 2020; Notre Dame accepted 1,673 REA applicants in 2020 versus 1,675 REA applicants in 2021. This means that Notre Dame's Restrictive Early Action acceptance rate dropped from roughly 22% to 17% in just one year, which helps bolster Notre Dame's place in the realm of hyper-selective U.S. universities.
Meanwhile, a full 30% of REA applicants were accepted without submitting scores from the ACT or SAT. This is a huge change from just two years ago when scores from either the ACT or SAT were required of all admitted applicants. A full 46% of REA applicants to Notre Dame in 2021 applied without submitting test scores.
Unusual among many other selective U.S. universities, Notre Dame also shared that of those students accepted Restrictive Early Action in 2021 there are roughly even numbers of Asians/Pacific Islanders (12%), International students (12%), and Black students (10%).
Notre Dame released REA admissions decisions on Thursday, December 16, 2021, at 6:42 p.m. Eastern Standard Time, in a nod to the university's founding year of 1842. Of the admitted student pool, 1,204 high schools are represented, including 43% public, 40% Catholic, and 18% private. A full 26% of accepted students indicated intended majors in the College of Arts and Letters, 22% in the College of Engineering and School of Architecture, 24% in the Mendoza College of Business, and 28% in the College of Science.
Typically, Notre Dame admits between 1,600 and 1,800 in its REA pool and a larger number in its Regular Decision pool, which this year has an application deadline of January 1, 2022. Last year, 1,768 students who were deferred during the REA round eventually earned admission during the Regular Decisions admissions cycle. This year, 1,599 REA applicants were deferred.