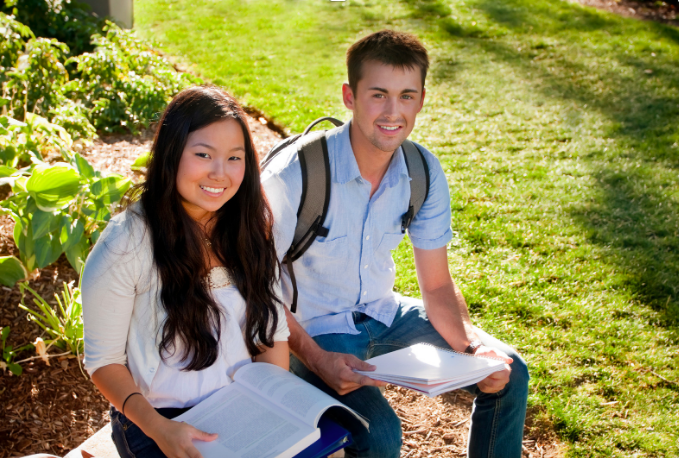 Applying to your top-choice dream college can be an experience rich with both excitement and anxiety. For competitive colleges and universities, particularly Ivy League schools, students are faced with rigid academic standards and fierce competition to get accepted. 
Beyond the basics like coursework and test scores, demonstrating your interest early in the application process can leave you miles ahead of the competition. If you're interested in exploring different ways to get into your dream college, here we'll cover several additional things you can do to maximize your chances of admission.
Take Advantage of Summer
While many students feel they need a relevant summer job or internship to stand out, there are many different summer extracurricular activities available that have a very low barrier to entry. 
Even when times may be shaky or uncertain, projects like volunteering, building your own website, or even starting your own business are within reach for most students. Admissions officers like to see tangible displays of students who are proactive, creative, scrappy, or the display of qualities like leadership and compassion. Invest in your own brainstorming session to cultivate ways you can leverage summer to level-up your college application.
Improve Your Grades
While it may seem obvious to most, the best way to get into your dream school is to improve your academic profile. Most schools have minimum GPA requirements that applicants need to attain for an application to even be considered. Yet, for more competitive schools, having a GPA at the minimum level of requirement is oftentimes not enough.
Consistently performing well on exams and homework assignments is a must. This takes diligent studying and being at peak performance on test day. But in some cases, having a good relationship with teachers can also work to your advantage. Actively displaying your drive to succeed and communicating your need for a target grade can sometimes lead to additional opportunities, like extra credit, that may have otherwise been unavailable.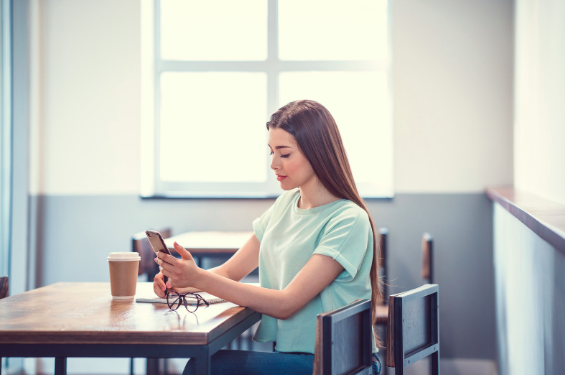 Display a Strong Work Ethic
In addition to strong academic performance, schools are inclined to admit students with a strong track record outside the classroom. If you're displaying a strong sense of work ethic in matters related to your desired area of study, you'll likely stand out from other applicants.
Some of the obvious ways to display work ethic are part-time jobs, internships, or volunteer programs. But if these options are limited, there's nothing stopping you from creating your own form of work. This shows you are capable of having initiative and adjusting your priorities all while providing valuable real-world experience. Combined with achieving good grades and extracurricular involvement, you'll likely make more of an impression on admissions officers.
Show 'Demonstrated Interest'
Colleges and universities ultimately want to improve their yield, which is the percentage of admitted students who enroll after being admitted. One way admissions officers at many colleges do this is by assessing students' "demonstrated interest." These are indications of students showing interest in the school, such as visiting the campus, taking a tour, or scheduling an interview. Generally, these indicators increase the likelihood that a student will enroll if admitted. So if you're proactively showing demonstrated interest in your dream college, you could very well improve the relevance of your application to those making the call on whether or not to admit you. 
Write a Standout Personal Statement or Essay
Personal statements and essays are powerful ways to level-up your application. Ideally, you want to strike that perfect balance between being professional and personalized to help you stand out. Using your unique voice is important, but in a way that is authentic and well-articulated.
Even students with strong academic and extracurricular records can struggle with personal statements and essay prompts. There's no shame in getting help with brainstorming, proofreading, and editing drafts. Teachers, parents, and admission counselors are all good resources. Other tools like CollegeMeister also provide valuable assistance in helping students energize application essays.
Receive Glowing Letters of Recommendation
Most competitive colleges and universities in the United States will require you or allow you to submit letters of recommendation, generally from teachers, counselors, and sometimes even employers. This helps give admission officers an alternative perspective about you and what you can bring to their institution.
When looking at this from a long-game perspective, the best advice here is to make a positive impression on those around you throughout your academic career. You want to show your teachers and employers that you're genuinely respectful, compassionate, and have a strong work ethic. 
In addition to educators, some of the best letters of recommendation come from coaches and counselors who have experience working with you – whether as part of a team, club, extracurricular program, or student organization. Oftentimes, these types of recommendation letters will offer greater insight into what kind of person you are and why your dream school should admit you. 
There's no magic formula for getting into your dream college of choice. But with the right approach and a solid understanding of what makes for a strong application, applying to your college of choice can be an empowering process – especially when the big envelope arrives in the mail.