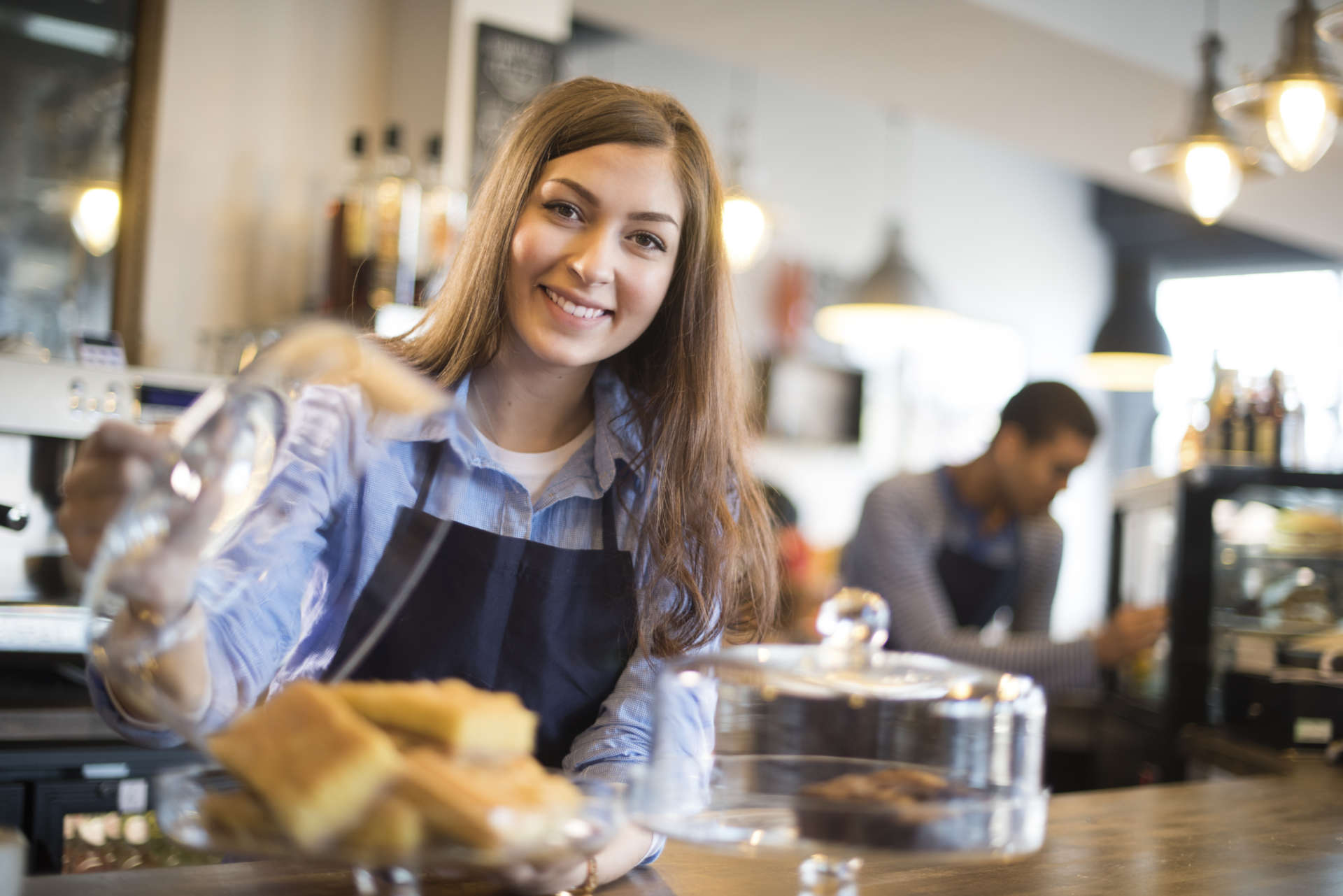 A high school student's personal wellness and college admissions prospects are best served when a student is being authentic. This is as true during the summer as it is during the school year. Sadly, many students don't know where to begin when it comes to being authentic, no matter the time of year. In addition, many students suffer from the misconception that the most impressive extracurricular accomplishments in the eyes of admissions officers at highly selective colleges and universities are extracurricular activities that cost an arm and a leg. Nothing could be further from the truth. Let me use an example to make my point.
If a student is truly passionate about lacrosse and American History and his family has the financial resources to support these twin passions, a family shouldn't be shy about paying for the student's advanced lacrosse training, his appearances on the lax tournament circuit, and his spot in one or more pre-college programs that will allow the student to immerse himself in American History over one or more summers. Yet, just because a family with financial resources can pay for all of those opportunities does not mean that the student should only pursue his passion for lacrosse and American History with pay-for-play endeavors.
If a student needs to have his mommy or daddy pay for every extracurricular activity he pursues, has the student really demonstrated his passion for such endeavors? If the student in this example is truly passionate about lacrosse and American History he will also likely join and contribute much to his school's lacrosse team, donate to or start a fundraiser to support local lacrosse players or teams with few resources, coach younger or weaker lacrosse players during the school year or summer, start a history or politics club at school, go above and beyond in school History classes, take the most rigorous History classes at his school, and maybe even submit a research paper on American History to a journal for publication.
If a student is truly passionate about lacrosse and American History, he will pursue both free and fee-based opportunities in order to demonstrate his true interests. If he isn't really that passionate about lacrosse and American History, it's likely that he will only pursue fee-based opportunities related to lacrosse or American History because there are myriad fee-based organizations, camps, and more happy to take money from parents who have a stronger interest in having their children pursue lacrosse and American History than do the children themselves.
Therefore, it goes to figure that while a student who doesn't come from money won't be able to engage in an expensive pre-college program over the summer or take part in expensive regional or national lacrosse showcases, he still has a path forward through which he is able to pursue his passions deeply and demonstrably; the path forward just has to be cost-conscious.
A poor teen shouldn't try to act like a rich teen if he can't afford to; it won't be good for his self-concept, his college admissions prospects, or his parents' bottom line. For instance, a teenager who has a true passion for lacrosse and American History, but who doesn't have a sugar daddy or mommy to act as his personal ATM, can still join his school's lacrosse team (or start one somewhere if his school doesn't have one), donate to or start a fundraiser to support local lax players or teams with few resources, coach younger or weaker lacrosse players during the school year or summer, start a history or politics club at school, go above and beyond in school History classes, take the most rigorous History classes at his school, and maybe even submit a research paper on American History to a journal for publication. The student gets fulfilled by pursuing his passions and colleges will be impressed that he pursued his passions within the context of what was possible for him to pursue given his resources. In fact, he could probably do more still – especially over the summer – in order to demonstrate his deep and unbinding passion for lacrosse and American history if he reads and thinks very carefully about the top ten list below.
Colleges want students to reach for their potential. If you don't have money, colleges can't and don't expect you to take part in a $5,000+ pre-college program this summer. Yet, while the vast majority of teens don't have much in the way of financial resources, even fewer teens have the twin passions of lacrosse and American History.
Consequently, below, please find my top ten cheap extracurricular activity ideas for any high school student looking to make the most of summer and impress college admissions officers – all without spending much (if any) money. Always remember that no matter the size of your family's wealth or your unique interests and passions, you should be able to demonstrably pursue your authentic priorities in one or more of the following ten ways during the summer and do so for dirt-cheap (or, in the case of #2 below, you can even make money). As an added bonus, with creative balancing and multitasking all ten of the suggestions below can also be pursued during the school year itself. After all, if you have a good thing going for yourself during the summer, why end it just because school starts again in the fall? So, here they are, my top ten cheap summer extracurricular ideas for savvy high school students:
1. Volunteer: If you have any sort of interest or passion, there are ways to volunteer your time in order to pursue this interest or passion more demonstrably and immersively than you are doing today. Want to help others? Volunteer at an organization whose mission it is to do just that. Want to get a sense of what life is like as a dentist? Volunteer at a dentist's office. Fascinated by art museums and want to be a curator when you grow up? Volunteer at a local art museum or art gallery. You get the idea. Don't let volunteering get a bad rap in your mind just because so many students are doing it either in what you deem to be boring environments or in order to accumulate community service hours; try to volunteer in a way that speaks to your values, character, and priorities. Also, keep in mind, from the perspective of college admissions officers, the quality of your volunteering is more important than quantity of your volunteering. Finally, always remember that the hardest step is the first step: asking for the chance to volunteer. Once you start asking around, you may be surprised by how many organizations are looking for free labor.
2. Get a Job: It's not as easy today for teenagers to find jobs as it was for teenagers in the 1950s or 1960s; however, both year-round and seasonal jobs for teens still exist. Jobs are a great way to make money and develop important life skills. No job should be "beneath" a teen whose main focus should be developing work-ethic a perspective on life that one can only gain by getting a paying job. So, whether the job is camp counselor, grocery store shelver, ice cream stand cashier, restaurant host, dishwasher, babysitter, tutor, or computer technician, be proud to get and maintain any job. Ideally, if you have options or can afford to be picky, you want to pursue a job that most aligns with your pre-existing interests, but any job is better than no job for what it says about you as an increasingly mature contributing member of society. Also remember that some colleges allow job supervisors to write a supplementary letter of recommendation on your behalf when you apply to college; therefore, even if you feel like the only thing you get out of a job is money and experience, remain close to and respectful of your boss; he or she could act as a wonderful and important reference for you sooner than you think.
3. Start a Business: Whether an online business (drop shipping seems to be all the trend in 2019) or a good old lawn cutting business or lemonade stand, there are a lot of people out there with needs waiting to be met (in the summer people are always looking for their grass to be cut or their thirst to be quenched). Find a niche that interests you, and run with it the best you can. I've had students start everything from T-shirt businesses to cookie delivery services. Remember, that starting a business will necessarily involve trial and error and even failures, but I can think of no better learning experience for a teen than taking the steps necessary to transition an interest into a business whether the business makes money or not because the budding entrepreneur is going to learn a lot. Last year was the first time I had a student invite a client of his to act as a recommender on his college applications. It was such an effective testimonial that I am convinced because of this unique recommendation he was able to edge out similarly qualified students to get into his dream reach college. Not to mention, his essay devoted to explaining the peaks and valleys of starting a business was a humorous and insightful standout piece of writing.
4. Launch a Website: Whether or not you want to make money online, starting a Website is a great way to develop entrepreneurial skills, build something from scratch, and express yourself. While most of my students who have created sites have done so in order to blog, some use their site as an online portfolio of sorts, while others use their site to sell a good or a service. Websites are also great to develop for the purposes of showing college admissions officers what you've been up to during your high school years. You can and should include your site's URL in your college applications, which will allow those individuals deciding whether or not they want to accept you to their college to see what you've created online.
5. Create a Community Initiative/Fundraiser: Is there an intersection near your house that is in desperate need of a four-way stop sign? Are fans leaving a lot of beer cans outside a local minor league baseball stadium? Was there a fire in a nearby apartment complex that has left three families homeless and in need of funds to get back on their feet? All of the above examples are calling out for someone in the community to create local change. Get signatures from neighbors to present to your town council in order to get stop signs for that intersection. Organize a group of friends to clean up around the minor league baseball stadium after the fans go home. Door knock to see who is willing or able to donate money to the families in need of funds in order to restart their lives after the fire. Creating initiatives are another great way to help others and they are a great way to demonstrate for others – including colleges and future employers – what causes or issues that are important to you.
6. Organize/Lobby: Are you passionate in one way or the other about a political issue at the regional, national, or international level? Make your voice on the matter heard. You can either join a pre-existing organizing/lobbying group or start one yourself in order to effect positive change in this world. You can organize a group of friends to discuss a matter important to you with your local councilperson, delegate, or senator. Some of my students have even delivered oral testimony in their state capitol. Even if you don't get politicians to vote in your favor or your bill doesn't pass, but especially if they do/it does, you should be able to communicate to colleges how you organized and/or lobbied, what you learned, what you did achieve, and why it was important enough for you to get involved in the first place and stay involved. This will give colleges a sense of the priorities of the person they are considering for admission.
7. Invent/Pursue Art: While the World Wide Web is an increasingly popular canvas one which to create for many students, many others still like to invent or create art in the real world. If you are someone who likes to invent new gadgets or create your own art, do it with gusto. The summer is a particularly good time to dive deeply into time consuming projects that you just don't have the time or attention span for during the school year. Just make sure that whatever you create is documentable or provable. You can say you spent your whole summer creating wall art in your city or inventing a new style of mouse pad in your basement, but for colleges, or anyone really, to take you seriously, you need to provide some sort of evidence of your accomplishments. This is another reason some students like to create online portfolios, blogs, or YouTube channels: to document their creative processes or produce a visual record of what they have created.
8. Help your Family: Depending on your family situation you may not have the luxury of spending very much time at all away from your grandparents, parents, or siblings. In fact, you may be a primary caregiver for one or more of them. A few years ago I had two students in one year who were severely limited in terms of pursuing any outside of the home extracurricular activities because of their responsibilities back home. In both cases these students got into amazing colleges because they took the time necessary to communicate to colleges the depth and breadth of their responsibilities within their families. Don't be shy or embarrassed that you have major responsibilities that keep you close to home because if you do keep this under wraps, colleges will wonder what you are really doing with what they perceive to be a lot of free time. Again, this goes back to the so very important point made earlier in this article: you need to be authentic. You can't be authentic if you keep secret a huge part of your daily life. So, if you need to care for your siblings for five hours each weekday or have to do the grocery shopping for your family each week, make sure you keep track of how much time you are spending on these life-sustaining endeavors and communicate about them on your extracurricular resume and on the extracurricular portion of your college applications.
9. Read: Far too few students (and people generally) these days are taking the time to read. Reading not only can help you learn about what you are reading; reading can also help you learn more about topics and ideas you make connections to in your mind while you are reading. Another hugely overlooked reason reading is important: it helps you learn how to more effectively communicate. This is important in all aspects of your life, but especially so in the college application process when you will likely have to write at least a couple of essays and a resume and possibly take part in one or more interviews. Reading in your spare time is a win-win. I am particularly fond of actual books instead of reading online because too much of what is readily available online is short-form writing; reading long-form writing is most likely to help you think deeper and clearer, and this will help you improve your overall communication skills.
10. Learn: While reading good old-fashioned books is great, there is also so much knowledge waiting to be absorbed online and in the real world. Increasingly, students can take whole online courses for free, and while many such courses are incredibly educational, there are also some that come with a certificate of completion, which is a nice form of verifiable evidence that you did in fact complete the course you claimed to take online. Yet, even if you are not so interested in formal courses online, there is also so much free information online and around us that can help you learn to be a better version of yourself. I had a student a couple of years ago develop and implement an entire workout and weight loss regime not with the help of a personal trainer, doctor, books, or other paid support but with only YouTube videos. He loss thirty pounds, got ripped, feels great, and is happier and more confident than ever before. At the end of the day, that's much more important than getting into any particular college or getting into college at all; though, being healthy, happy, and confident sure doesn't hurt anyone's chances of getting into college either.