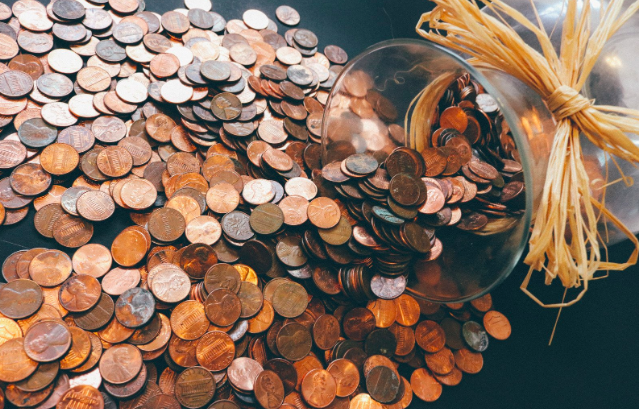 The average annual tuition at America's most selective colleges and universities is over $50,000, and some schools cost $75,000/year or higher when you've factored in the cost of living. While attending a top college can open doors, introduce you to the right people, and help start your career on the right foot, it can also have serious long-term consequences for your finances.
What You Need To Know Before You Start
In order to maximize your time in one of the most sought-after colleges or universities in the country, you'll want to make sure your finances don't slow you down. Here are some pointers:
1. Narrow Down Your School List Early
Preparation is the best ways to ensure your success during the college admissions process, in college, and beyond. Knowing which schools you want to apply to allows you to prepare your course load and project your finances during your your undergraduate career and afterward.
If you're still in high school, at minimum, make sure you talk to your school's guidance counselors early and often. If you are returning to school as a mature student, seek out the opinions and perspectives of co-workers or friends. No matter your age, it's also wise to consult with an expert to help chart your own unique course. You would be surprised how many connections you already have to help you navigate the admissions process, secure interviews, and get the right references.
2. Think Seriously About Where You Want To Live
Campus living is among the most expensive parts of college life. As handy as being on campus is for socializing, special events and networking opportunities, it can burn a hole in your pocket. The biggest perk is that living off-campus with a roommate can save you money.
3. Talk To The College About Your Financial Situation
Many top colleges and universities offer need-based and merit-based financial aid and are specifically looking for a more diverse student body. If you are in a low-income situation, a mature student, or belong to certain minority groups, you may be eligible for some of these scholarships, bursaries, or other financial aid.
Many students can wind up paying tuition at a steeply discounted price. In fact, the average tuition fee a student actually pays is around 49% of the advertised tuition price.
If you plan to apply to a very selective college or university, contact it immediately to see what is available before you apply.
4. Fill Out Scholarship Applications – All of Them
Conservative estimates put the dollar amount of unclaimed scholarship somewhere in the hundreds of thousands. Aside from contacting the school for their aid and scholarship requirements, check out online spaces and admissions services and scholarship search engines to help you find other scholarships.
5. Talk To Your Financial Institution
Student finances go beyond student loans and scholarships. Talk to your bank about a student bank account and student lines of credit. A student bank account can provide a better rate for your banking services, and may be able to provide cashback for your day-to-day spending.
A student line of credit can also help you start out with healthier credit before you pay back your student loans. It can also help ease the strain of your budget, by providing you with extra cash where and when you need it.
How To Earn Money While At School
Having a solid financial plan when you apply is a good start but how do you ensure you stay in the black when you're finally at the school of your dreams? Thanks to the internet, there are a surprising number of ways to earn while studying. These are just a few.
1. Part-Time Jobs and Paid Internships
This is the first, and most obvious. Plenty of jobs and opportunities are available on- or off-campus. If your grades are good enough, you may even get the opportunity to shadow or assist a professor, which is not only good for your bank account but looks great on your resume.
2. Tutoring
Check with your school's tutoring policies. If you can keep your grades up to scholarship level, you may be able to qualify as a tutor. Also, your placement at a highly selective college or university alone may make you a sought after tutor for high school students in the community or online.
3. Content Creation
We're living in an era where content is king. If you're a decent writer, and you have some downtime, you can position yourself as a freelance content creator. All that's really needed is basic proficiency in writing, and some basic research and communication skills. Knowing a few basic concepts in marketing would also help but is not required.
You can earn a decent weekly pay from freelance sites and article writing services, and if you have the time and dedication, you can even start your own blog. A successful blog monetized with ads and affiliate sites can earn you passive income.
4. Freelance Artist
If you have talent in the arts, freelance sites have more to offer than simple content creation. You can find jobs from digital design, photography, video editing, and even voice acting work. Freelancing means you can set your own hours, and indulge your creative side between classes.
5. Remote Call Centre
Remote call-center work is another great option for students. It's easy to set up at home, with just a private line and a hands-free microphone headset. Jobs are available online directly through the companies or third-party job board sites.
Like content creation, these usually don't require a rigorous screening. Most companies will provide any training you need, and you will be able to set your own hours. It's important to note that you are expected to match their tech requirements. You will also be required to work a certain number of hours each week. However, remote call centers and data entry jobs do pay better than freelance in most cases.
—
A selective education doesn't come cheap. With the right preparation, a good support system, and a lot of hard work, you'll be able to get the full experience and still take care of your bills.