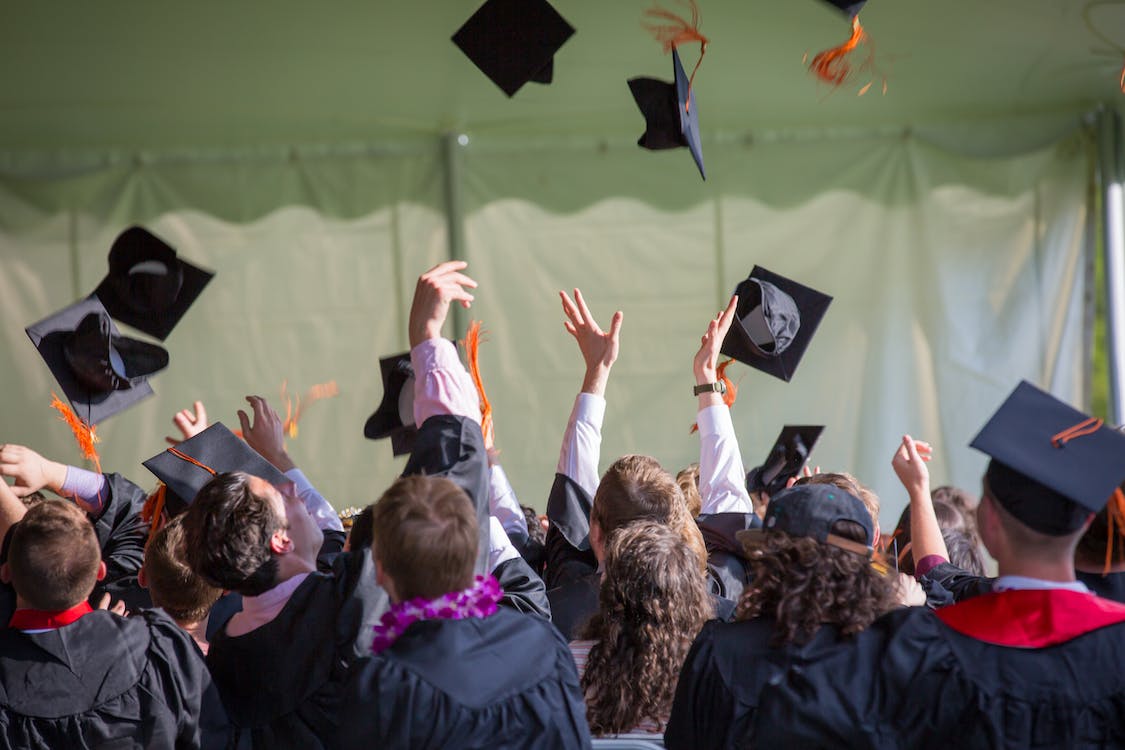 In today's rapidly changing world, it's more crucial than ever for young people to develop the skills and mindset needed to overcome challenges and become successful leaders. 
From dealing with academic pressures to navigating complex social dynamics, school students face a range of obstacles that can shape their future trajectories. This is particularly true in the era when the COVID-19 pandemic has disrupted education and forced students to adapt to new learning environments and modes of instruction. 
In fact, the National Center for Education Statistics (NCES) recently released data indicating that during the 2021-22 academic year, 87% of public schools reported a detrimental effect of the pandemic on the socio-emotional development of their students. Moreover, 84% expressed agreement or strong agreement that their students' behavioral development was negatively impacted. 
Despite these challenges, many young people have demonstrated remarkable resilience and adaptability, finding ways to succeed in the face of adversity. Today, we'll explore strategies for helping students develop leadership skills, overcome obstacles, and thrive in school and beyond.
Role of Resilience and Adaptability in Today's Students
Resilience and adaptability are crucial skills for students to develop in order to navigate challenges and succeed in today's rapidly changing world. As they progress through their academic careers, students will inevitably face a range of obstacles that require them to be resilient and adaptable. 
As per the American Psychological Association, resilience is the ability to adapt to challenging life experiences through mental, emotional, and behavioral flexibility. Research has proved that individuals can cultivate and practice the skills and resources necessary for positive adaptation (i.e., higher resilience).
Similarly, adaptability is the ability to adjust to new situations and environments. Students who possess strong adaptability skills are better equipped to thrive in a rapidly changing world, and to succeed in a variety of different contexts. By building adaptability, students can develop the flexibility and creativity needed to succeed in the classroom and beyond.
Ultimately, resilience and adaptability are critical skills for students to develop if they want to become successful leaders. As they progress through their academic careers and into the workforce, students will need to be able to overcome challenges, adapt to new situations, and lead others through times of change and uncertainty. 
By building these skills early on, students can lay the foundation for a successful and fulfilling career as a leader.
Strategies for Developing Leadership Skills in School Children
Developing leadership skills is a key aspect of a child's growth and development. By cultivating leadership skills, students can become effective problem-solvers, critical thinkers, and decision-makers. Using many existing strategies, parents, and educators can use to help children develop these skills.
One effective strategy is to encourage children to take on leadership roles in school and extracurricular activities. This could include serving as a class representative, organizing a fundraiser, or leading a sports team. By taking on these roles, children learn to work collaboratively, communicate effectively, and make decisions in a group setting.
Another strategy is to provide children with opportunities to practice their leadership skills. This could include participating in group projects, volunteering in the community, or organizing a club or event. By practicing these skills, children become more confident in their abilities and develop a greater sense of self-efficacy.
Parents and educators can also provide children with mentorship and guidance to help them develop their leadership skills. This could involve connecting children with successful leaders in their community or providing them with access to leadership resources and training programs.
In order to refine their leadership skills, school students may consider pursuing higher education in fields, such as education, business, or public administration. A master's degree or a doctorate degree in education, for example, can provide students with advanced training in leadership theory and practice, as well as opportunities to apply their skills in real-world settings. 
One option for pursuing a doctorate in education (Ed.D) is through online programs. An Ed.D program online offers flexibility and convenience, enabling students to easily balance education and work. Online programs often offer opportunities for students to collaborate with peers from diverse backgrounds, gaining valuable insights and perspectives on leadership in different contexts.
However, it is crucial to choose a reputable online Ed.D program provider in order to reap actual benefits. One way to determine the reputation of a program is by reading online reviews from other students who have pursued such programs. For instance, Alicia Hunter, an Ed.D. student at Marymount University, recommends their program due to the focus on the Dissertation in Practice (DIP) from the first semester.
Unlike some other universities, she and her colleagues have been well supported in the preparation and completion of their dissertations. Alicia reports that, as a third-year doctoral student, she has received support with her research proposal and is on track to finish her study in the summer of 2023.
Assisting Students in Overcoming Challenges in School and Beyond
As educators and parents, it is your responsibility to provide students with the necessary support and tools to succeed both in school and beyond.
One way to help students navigate challenges is by teaching them problem-solving skills. Encourage them to identify the problem, brainstorm solutions, and evaluate the potential outcomes. This will not only help them in school but will also prepare them for the real-world challenges they will face in their future careers.
Another strategy is to promote a growth mindset. This means teaching students that their intelligence and abilities are not fixed but can be developed through effort and hard work. By instilling a growth mindset, students will be more likely to persevere through challenges and setbacks and view them as opportunities for growth.
Lastly, prioritizing mental health and well-being has become a prerequisite for students to succeed in any aspect of life. The stress and pressure of school life can have a significant impact on the mental health of students, as indicated by a recent American Addiction Centers survey of 980 current and recent college students. The survey found that 88% of respondents reported feeling stressed in their school life and roughly 98% said that this stress had an effect on their mental health.
However, only nearly 14% of those who reported stress sought out therapy or professional help. Thus, it is essential to equip students with tactics and tools that can assist them in overcoming the difficulties they face in school and beyond, such as coping with stress and seeking adequate support when required.
How School Experiences Can Shape Future Leaders
Experiences in school can have a significant impact on our future leadership abilities and potential. Many successful leaders credit their formative experiences in school for their personal and professional development. 
Having positive school experiences can impart essential competencies such as analytical thinking, addressing problems, effective communication, and teamwork, which are indispensable for assuming leadership roles.
Extracurricular activities like sports, clubs, and volunteering can also play a significant role in shaping future leaders. Sports, in particular, provide a number of opportunities to develop leadership skills. Team sports can teach students the value of collaboration, communication, and goal-setting. Individual sports can instill discipline, resilience, and self-motivation, all of which are vital for leadership roles.
According to a recent study published in ScienceDirect, student-athletes develop leadership skills through their participation in high school sports. This process involves gaining awareness of leadership skills, increased self-confidence in applying them, and developing a transformational leadership mindset, supported by coaches and peers, which results from critical learning opportunities encountered in sports.
Moreover, volunteering can provide students with opportunities to practice leadership in various contexts. Volunteering can also be an excellent way to develop leadership skills while giving back to the community. Leading a group of volunteers requires organizational and communication skills, and can provide valuable experience in managing people and projects.
Final Thoughts
In conclusion, the experiences that school students encounter during their academic journey can have a significant impact on their future leadership skills and ability to navigate challenges.  
By cultivating resilience, adaptability, and effective communication, students can develop the necessary skills to become successful leaders in their personal and professional lives. However, schools need to provide the necessary resources and support for students to develop these skills and overcome challenges, especially in the face of recent pandemic-related disruptions. 
With the right mindset and preparation, school students can transform themselves from classroom learners to leaders who can positively impact their communities and beyond.