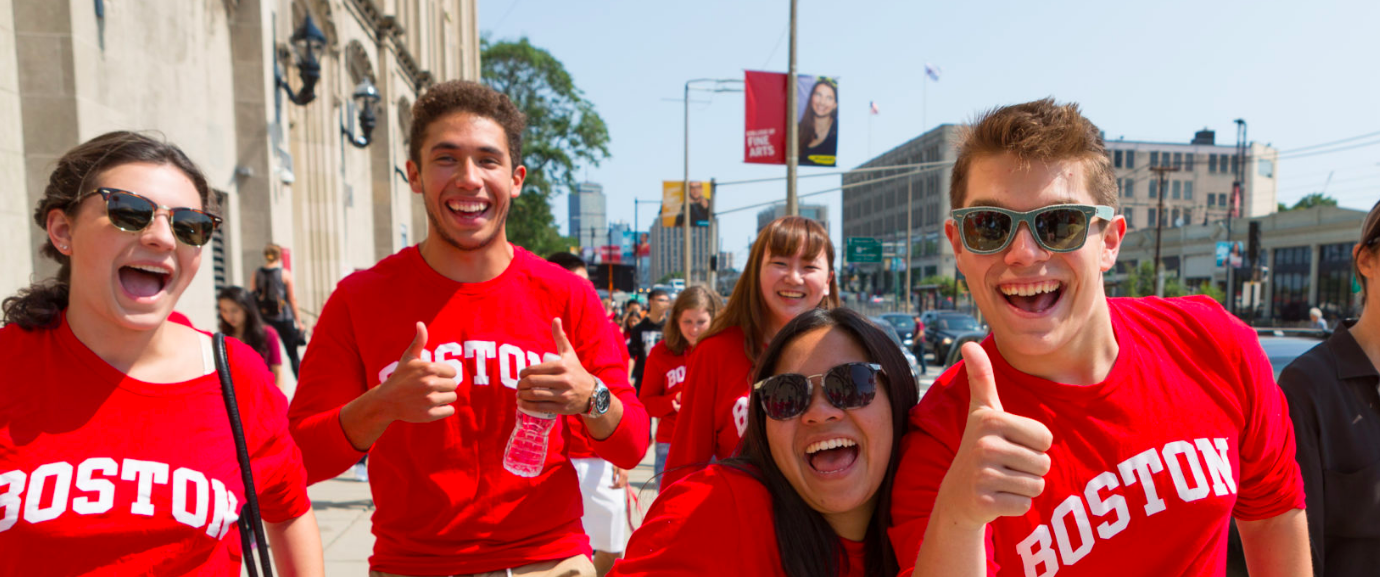 Boston University admissions officers are just about as busy this year as they were last year after receiving 80,484 applications during the 2022-2023 admissions cycle. During the 2021-2022 admissions cycle BU received a record-breaking 80,797 applications from prospective first-year students.
Kelly A. Walter, BU's Associate Vice President for Enrollment & Dean of Admissions shares that BU received 6,866 applications for admission through Early Decision (ED) and Early Decision 2 (ED2) rounds earlier this cycle, which represents an 8.8% increase over last year. BU expects to enroll approximately 57% of its first-year class through these two binding programs.
Meanwhile, in total, 41.2% of BU applicants indicated an interest in having standardized test scores considered, while applications from students from what BU calls "underrepresented groups" (URG) increased 5.6% over last year and represent 21% of the applicant pool. First-generation college students make up 25% of BU's applicant pool. Enrollment of first-generation, low-income, and "URG" students continues to be a priority for BU.
Resources and mentorship from BU's Newbury Center, a support-hub for first-generation students, along with its College Access & Student Success Office, work to ensure that students from "underrepresented groups" thrive on campus.
BU, being in Boston, is also popular with international applicants. International students submitted 15,788 applications representing 171 countries during the 2022-2023 admissions cycle.
Overall, BU's enrollment target for the Class of 2027 is 3,100 students. Admission decisions for Regular Decision applicants to the BU Class of 2027 will be released on Saturday, March 25, and students will be alerts of decision availability via email.
Walter also noted that, "This was an especially exciting year as BU opened our new Center for Computing and Data Sciences – a monumental testament to BU's commitment to innovation, sustainability and collaboration. Housing the faculty of computing and data sciences, which brings together students and faculty with a shared passion for societal impact, the Center is an icon not only for the BU campus, but also for the city of Boston." Its structure is 100 percent fossil fuel–free, and it is the most environmentally sustainable, energy-efficient building at BU as well as one of the "greenest" buildings in all of New England.
As total application numbers seem to have plateaued, in advance of a Supreme Court decision many observers believe is likely to limit colleges' ability to consider students' race in admissions BU has decided to remain test optional for students applying for the fall 2025 and spring 2026 admissions cycles. This is in contrast to nearby MIT, which has already gone back to being test-required for first-year applicants and has made no indication, at least so far, that it will be switching back to test optional.