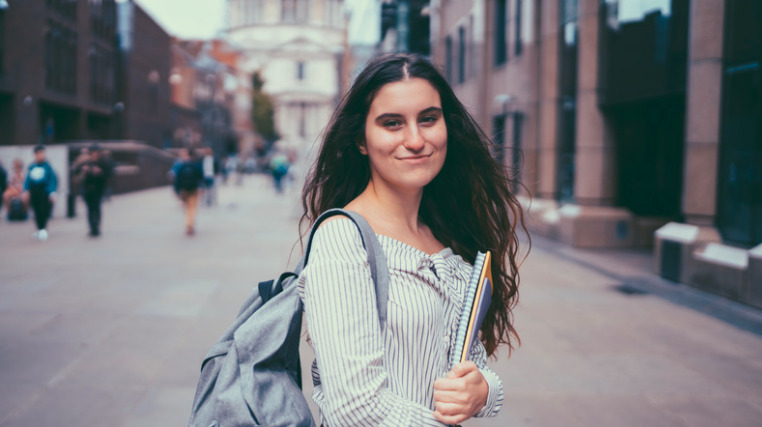 Beyond the age of 18, continuing in education becomes entirely voluntary. There are good reasons for and against. For many people, all they want to do when they leave school or college is get a job and gain the independence of earning for themselves. And besides, continuing your studies can be expensive.
On the other hand, higher education can give your career prospects a significant boost. The time and money you invest now can lead directly to higher earning potential further down the line. And depending on what you want to do for a career, you might have to gain further qualifications, anyway.
Deciding to carry on or return to education isn't something to be done on a whim. You should be clear about the benefits. For many people, that means asking directly – how is this going to help me in terms of getting a job and progressing my career? In a very literal sense, what will the pay off be?
That's why higher national diplomas (HNDs) are such a popular choice among people who  don't see degree-level study as quite right for them (or at least, not right at that particular time). Rated as a Level 5 qualification on the UK's Regulated Qualification Framework (RQF), a HND is only a step down from a bachelor's degree (Level 6). Far from being a 'soft' option, a HND is an advanced and highly regarded qualification.
Just as importantly, a HND provides a genuine alternative to academic-focused degrees. Built around practical, hands-on learning and assessment, HNDs are not just 'vocational' in the sense that their subject matter links directly to a particular industry or career. Their entire purpose is to develop skills and aptitudes that are transferred directly to the workplace.
Here are five reasons why a HND might be the right choice for you.

Boost your chances of employment
If you're a school or college leaver, a HND will significantly increase your chances of finding work. While there is nothing wrong with having A-Levels (or equivalent qualifications) on your CV, especially if you get good grades, higher qualifications make you stand out from the crowd. And with a vocational qualification like a HND, employers will know you already have skills they are looking for, and that you have developed them in practical, real-world scenarios, including through work experience.
Develop skills that will boost your opportunities in a chosen career
As well as giving you a head start in finding work, HNDs also help you make rapid progress in your chosen career. Again, it comes down to the fact that HNDs offer programmes of study that are directly linked to particular career paths and industries. The focus on practical skills and real-world application means you hit the ground running when you enter the workplace, allowing you to make a positive contribution from the off. Plus, you're already primed to learn and develop in that particular environment, which helps you make rapid progress and show you are ready to take on more and more responsibilities.
Study as you work
You don't have to take an HND before you enter a particular job role or profession for it to make a difference to your career prospects. HNDs are popular with people who are already in work and see a return to education as a means of helping them take the next step. As well as being vocationally relevant, skills-focused and hands-on, HND courses are also highly flexible. If you are working, you can easily study part time. Plus, you can use your experiences in your current role as part of the learning and assessment process, building a portfolio of achievement to help demonstrate your progress through the course.
Get a high level qualification even if you don't feel a degree is right for you
It's easy to get drawn into believing that bachelor's degrees are the be all and end all of higher education. They certainly get the lion's share of attention. But the idea that, if a degree isn't right for you then higher education isn't right for you, is more than inaccurate. It excludes tens of thousands of people from bettering themselves through continued study.
A HND is a rigorous, very well respected qualification. They suit people more than degrees for all sorts of reasons. We've already talked about the focus on practical learning and hands-on, work-related application. If your ambitions for taking a higher education are closely tied to a particular career path or preparing yourself for work, then a HND may well be a better option. Also, HND's don't have as strict entry requirements as degrees, providing an option for higher study even if you didn't get the grades to get on a degree course.
Open the door to further study
Finally, choosing a HND keeps your options open. It's great preparation for the world of work or for getting ahead in a particular career. But if you do want to continue in education beyond that, for example by completing a degree, you can do so. A HND counts as 'two-thirds' of a degree, and you have the option to complete that final third with a one-year 'top-up' course. 
Again, if you didn't get the A-Level grades to jump straight onto a degree course, this means you still have a route available.