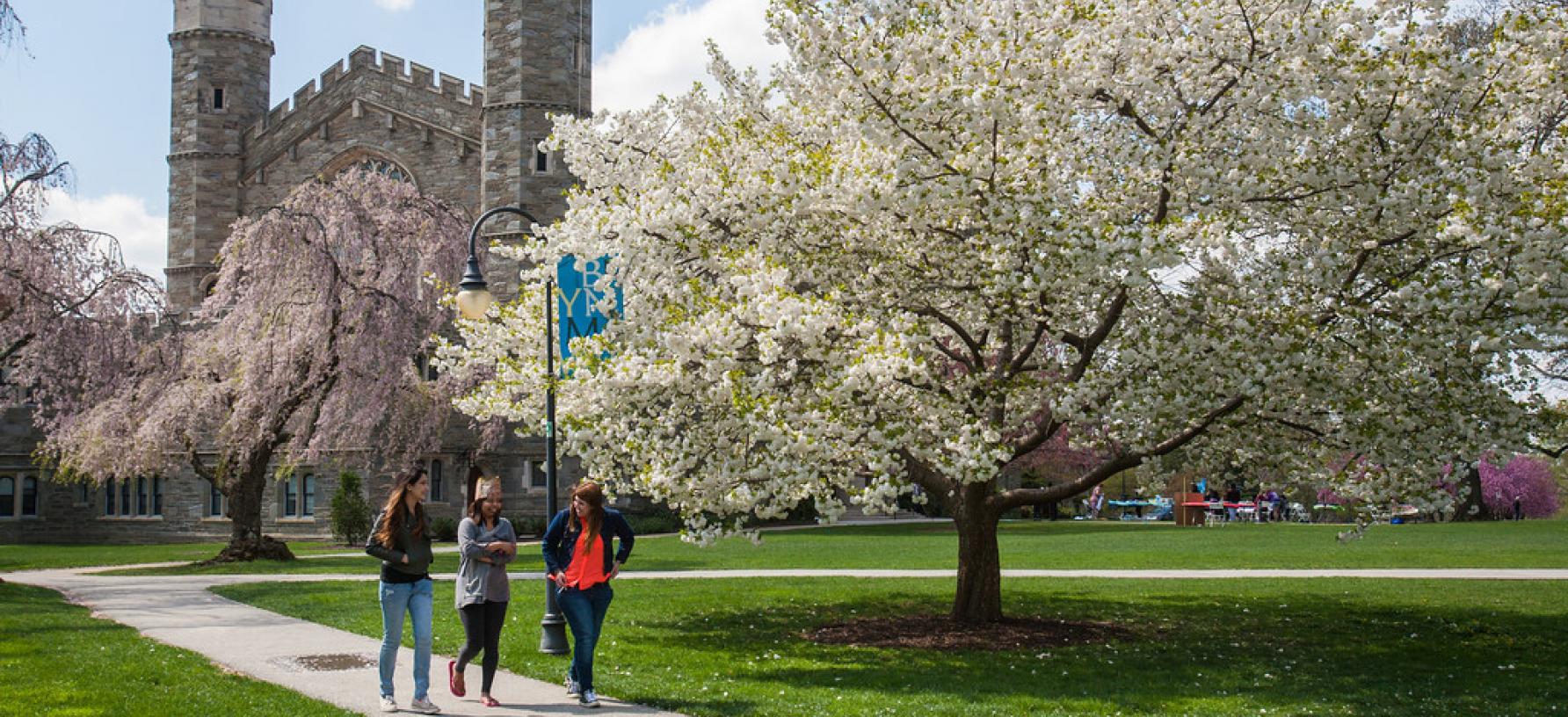 Bryn Mawr College's admissions team members know that visiting campus is a huge benefit for students navigating the college search process. Yet, they also recognize that the cost of visiting campus can be a barrier to many students. As a result, Bryn Mawr, a women's liberal arts college in Bryn Mawr, Pennsylvania with roughly 1,300 undergraduates, wants to make the campus visit possible for more students, which is why it is launching a new fly-in program – Bryn Mawr Road Scholars – starting Fall 2019.
Bryn Mawr will fund Road Scholars' travel to campus for one of three selected Senior Stay programs throughout the fall. During the Senior Stay, Road Scholars will have opportunities to connect with Bryn Mawr's admissions team, attend a class, sleep in Bryn Mawr dorms, and explore all that the Bryn Mawr community has to offer.
Bryn Mawr's Road Scholar program is designed to support high school seniors who come from "historically underrepresented backgrounds," which Bryn Mawr defines as "African-American, Asian-American, Hispanic/Latinx, Native American, and First-Generation students."
To learn more about the Road Scholar program, click here. If you are a high school counselor and know a student who is a good fit for this program, you are invited to fill out Bryn Mawr's nomination form by clicking here.