At least one Desperate Housewife, Felicity Huffman, allegedly became a Desperate Parent in search of selective college admission for her offspring. Letters of admission usually come at a price ($70,000 per year tuition at many private American universities these days), but for those who don't want to play by the rules of the current college admissions game at America's status symbol colleges, the price was reportedly even steeper!
According to the Associated Press, "fifty people, including Hollywood stars Felicity Huffman and Lori Loughlin, were charged Tuesday in a scheme in which wealthy parents allegedly bribed college coaches and other insiders to get their children into some of the nation's most elite schools."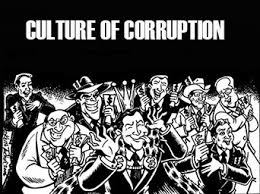 The sordid details, none of which are particularly surprising nor likely to change the perverse state of the college admissions process at America's most selective colleges, are detailed from various angles by clicking on links below. Below these news links, the full affidavit, with all of the ugly details, is reproduced for our readers.
While colleges themselves are not implicated in this particular scheme, the smoke and mirrors admissions system that selective American colleges and universities have created and perpetuate daily certainly allowed this alleged scheme to go on as long as they did.
The Latest: UCLA soccer coach RESIGNS for 'taking a $100,000 bribe to put a real-estate developer's daughter on the roster so she would get accepted – even though she had never played competitively' (DailyMail.com)
The Full List of those Charged (The New York Times)
College Admissions Scandal Uncovered (AP)
Feds find large-scale cheating plot (NBC News)
Mastermind Photoshopped students' faces onto athletes (New York Post)
Actresses, Business Leaders, Wealthy Parents, Coaches Caught (Inside Higher Ed)
Celebrities charged (Hollywood Reporter)
Lori Loughlin paid $500,000 to get her YouTube 'star' daughter into USC – who then boasted she was going to college to party, cashed in with sponsored posts and is now being trolled mercilessly online (DailyMail.com)
The Wynn executive, vineyard owner and youth branding expert: The non-Hollywood parents busted in college bribery scheme (DailyMail.com)
Sasha and Malia Obama's tennis instructor and the former Yale women's soccer coach are among those indicted in sprawling college bribery scheme (DailyMail.com)
CHARITY THAT ALLEGEDLY TOOK BRIBES TO GET MILLIONAIRES INTO COLLEGE CLAIMED TO BE ABOUT HELPING THE UNDERPRIVILEGED (DailyCaller.com)
This complaint is like the ultimate indictment of the myth of American educational meritocracy. Here's the alleged facilitator of the scheme explaining how he uses a "side door" (bribes and fraud) to get the kids of the country's wealthiest families into elite universities pic.twitter.com/8t3GgDErFk

— Michael Tracey (@mtracey) March 12, 2019
This person (co-chairman of a huge international law firm in NYC) is alleged to have participated in a scheme that involved coaching his daughter to fake a learning disability, hiring someone to take classes for her, and finally paying a $75,000 bribe to fabricate test scores! pic.twitter.com/sQazHYC1Oj

— Michael Tracey (@mtracey) March 12, 2019
College Admissions by on Scribd